Michelle Florin, MBA 2022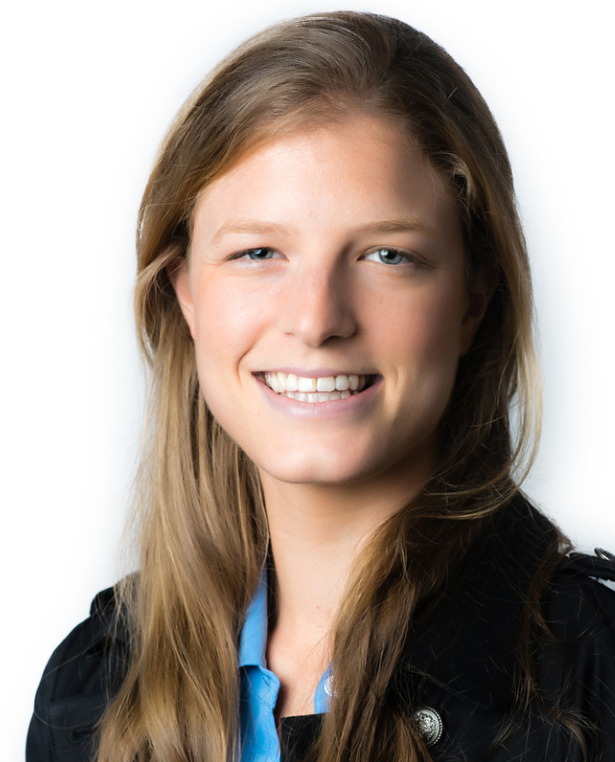 Hometown
Jericho, New York
Pre-MBA Employer
New York Road Runners
Industry Focus
Product Management, Fitness/Wellness Tech
Student Clubs
Stern Adventures
Stern Technology Association
Stern Women in Business
What is a spot in NYC that is special to you?
Central Park holds a special place in my heart. I run through Central Park almost every weekend and love watching how the scenery transforms as the seasons change. The New York City Marathon ends in Central Park and the energy and excitement in the park on that day is unlike anything I've ever experienced. 
What was your favorite class at Stern?
Leadership with Nate Pettit. The engaging class discussions and exercises prepared us to work in teams and provided a unique perspective on what matters in business. 
How did you find a sense of community and support within Stern?
When I first got to Stern, I made an effort to "say yes" to social activities and pushed myself outside of my comfort zone to ask my classmates to go for lunch or coffee. Once I started interacting with my classmates outside of the classroom I felt an even deeper sense of community and support. 
How would you describe the culture and community within your Tech MBA cohort? How have you interacted with alumni from previous Tech MBA cohorts?
The Tech MBA cohort was extremely welcoming, supportive, and collaborative. Everyone is always willing to lend a hand - our classmates have diverse skill sets which means that we all help each other based on our strengths. Our cohort was able to interact with the January Tech MBA Cohort and got to know alumni through on campus events and panels. 
Tell us about your tech background prior to the program. How did you prepare for the program before it began?
I worked as a product manager before coming to Stern so I was familiar with working with engineers and different areas of business such as marketing, finance, and sales. Even though I interacted with engineers, I did not have any professional coding experience so I took an online prep course before Stern. I also leveraged the resources NYU provided to brush up on my math skills prior to the program. 

Why did you choose NYU Stern and the Tech MBA?
I chose NYU Stern and the Tech MBA program because I knew that I wanted to stay in tech after earning my MBA. I also adore NYC and believe this is one of the greatest cities in the world. There are so many opportunities that students can take advantage of just because we are located in NYC. 
Did you have coding experience prior to the Tech MBA? If not, what value did learning to code bring to your tech career?
I did not have coding experience prior to the Tech MBA. During our first semester we learned basic Python and SQL. Although I had experience working with engineers and data analytics teams in the past, learning the technical skills myself helped me better understand technical limitations and gave me the confidence to have more productive conversations with developers.