John Bennion, Tech MBA 2023
​​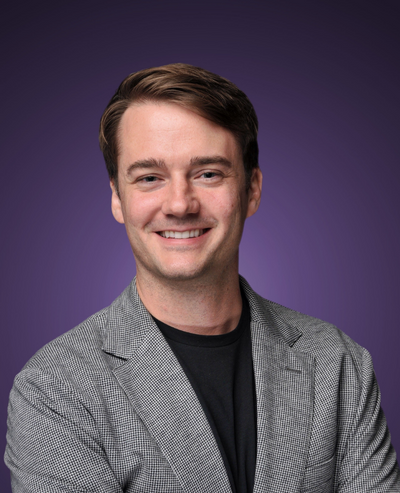 Pronouns
he/him/his
Hometown
Pleasant View, Utah
Undergraduate
Utah State University
Pre-MBA Employer
US Air Force
Specializations
Tech Product Management, Strategy
Clubs/ Involvement
AVP, Military Vets Club | AVP, Stern Adventures Club | Arts, Culture & Cuisine (ACC) | Business Analytics Club (BAC) | Entertainment, Media & Sports Association (EMSA) | Entrepreneurship & Startup Association (ESA) | Stern Management & Strategy Club (SMS) | Stern Tech Association (STA) | Stern Women in Business - Ally
Why did you decide to pursue the focused one-year MBA program?
With my background and 7 years of work experience, I felt that the 1 year program allowed me to get what I needed out of a program without feeling like I missed a summer internship.
How did you find a sense of community and support within Stern?
I received great support from the Military Veterans Club as well as within the Andre Koo Tech MBA cohort. Even though we all come from such different backgrounds, we all have common goals and really support each other in achieving them.
How would you describe the culture and community within your class?
We have a tight-knit group of individuals. Taking courses all summer together really helped us bond as a team and provided an opportunity to get to know each other. Everyone comes from such different backgrounds, so we are able to leverage each other's strengths during our group projects to elevate the overall outcome.
What was an experiential learning program in which you participated and how was your experience?
I'm currently in the Tech Solutions program, working with a technology leader in data security, privacy, compliance, and governance on their education offering. It is a great opportunity for me to take skills that I've used in my military career, pair it with knowledge I've gained from school, and apply it to help the firm achieve its objectives.
How have the immersive aspects of the program helped you prepare for the next step in your career?
It is vital! I wanted to actually experience the education and not just go to a lecture focused program. Some classes utilize case study analysis but look at them in a different light than traditionally done. The focus is on the most recent developments related to tech, dissecting them, and figuring out how it would be best applied in a realistic situation.
What was your favorite class at Stern?
Dealing with Data has pushed me the most. I honed in my SQL skills and then applied what we learned in database analysis to make automated data visualizations. I feel confident now that I could apply these new skills in my next job.
What has been a highlight of your Stern experience?
A highlight of my Stern experience was helping to plan and execute the Adventure Club's Ski/Snowboard week at Steamboat Springs, CO. With 165+ attendees from across all MBA programs; it was a great opportunity to make new connections with people who share similar interests in a relaxed environment.
Why did you choose NYU Stern?
I was attracted to the concept of doing a 1 year accelerated program and liked that this program had a technical focus to the curriculum. When I met with Alumni from the school, it clicked for me. I knew at that moment that it was my number 1 choice.
What advice do you have for prospective students?
Reach out and talk to the current students or the alumni! Everyone is willing to help pass information to the next future cohorts.
How has Stern's location in NYC impacted your experience?
Coming to NYC has always been a dream of mine. Situated right in the heart of Greenwich Village, it is a great location because we have companies all around us. From treks to H&M to site visits at Google to having technologists from Verizon coming to speak to us. It is a great setting!