Nilesh Ramnani, Tech MBA 2023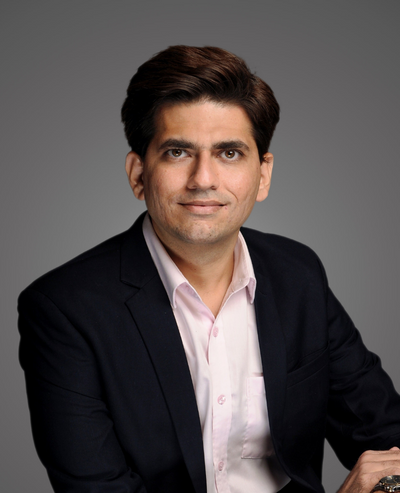 Pronouns
he/him/his
Hometown
Gujarat, India
Undergraduate
Sardar Patel University
Pre-MBA Employer
Consulting, Private Equity, and Investment Banking
Specializations
Strategy, Product Management, Entrepreneurship
Clubs/ Involvement
VP, Private Equity and Venture Capital Club | VP, Business Analytics Club | VP, Adventure Club
Why did you decide to pursue the focused one-year MBA program?
I moved to NYC in 2021 and was looking for an accelerated MBA considering I already had an MBA from India and I am a CFA. I was looking for a program offering the intersection of business and technology in NYC. Additionally, I aspired to be in a safe and collaborative space to build my network in a new country. When I came across the one-year Andre Koo Tech MBA, it checked all the boxes for me. After speaking with Stern Alums and the admission team, Stern was my top choice.
What was an experiential learning program in which you participated and how was your experience?
I participated in all three experiential learning programs - Tech Immersion, Tech Solutions, and Endless Frontier Labs (EFL). During Summer, I worked with a global consulting firm on product discovery. Currently, I am working with a clinical-stage biopharmaceutical company on a patient monitoring app, usability testing, and commercial viability; and also working with a mental health company on business strategy for the US market. These programs have given me an opportunity to work with companies in varied industries. Due to the nature of the work, I am able to leverage my experience and also learn new skills. These experiential courses are structured like internships where you work with companies on real problems and implement solutions.
What advice do you have for prospective students?
Be true to yourself and evaluate what you are looking for. Cultural fit is very important for Stern and if you are looking for a collaborative environment in a competitive city, Stern is the place for you. If you want to build deep relationships and have a community that cares, Stern will offer you that. I value the Stern network because it's responsive, and people are ready to help each other all the time. If you want to be heard and are willing to be responsive when others need you, Stern will welcome you and provide you with all the support you need.
How has Stern's location in NYC impacted your experience?
Stern has a terrific location advantage. Stern invites guest speakers and professionals to interact with us on a regular basis. Many courses at NYU Stern are taught by experienced industry professionals, which is only possible because of its location. From business to entertainment, NYC has something for everyone. On a lighter note, NYC is among the few cities where you can experience four seasons in a single day (so dress accordingly)!