Alina Vrsaljko, Tech MBA 2023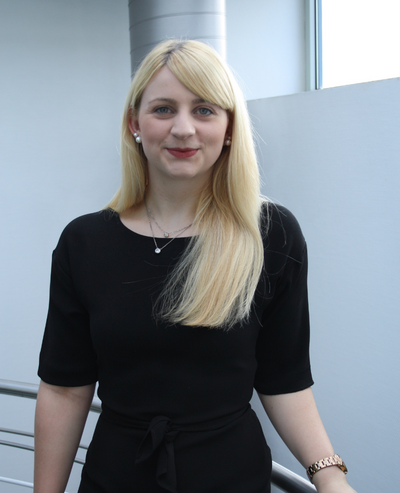 Pronouns
she/her/hers
Hometown
Düsseldorf, Germany
Undergraduate
Cooperative State University Baden - Wurttemberg
Pre-MBA Employer
McKinsey - Strategy Consulting
Specializations
Tech Product Management, Strategy
Clubs/ Involvement
AVP, Stern Women in Business | AVP, Stern Cellar | Entrepreneurship & Startup Association |  Private Equity & Venture Capital Club
Why did you decide to pursue the focused one-year MBA program?
There were three main reasons why I decided to pursue the Andre Koo Tech MBA at NYU Stern. 1) I am very interested in the tech industry and have spent the last 8 years working in tech firms or on tech-related topics. The Andre Koo Tech MBA offers me a way to stay in Tech while also finetuning my leadership skills and building out my network in NYC. 2) I wanted to build up a strong network in New York City with smart and talented people from all over the world. The Andre Koo Tech MBA offered exactly that and even went above with offering a network in Silicon Valley. 3) Finally, as I already know where I want to end up after my MBA, I decided to go for a one-year program given the cost and duration benefits.
What was an experiential learning program in which you participated and how was your experience?
I am part of this year's Endless Frontiers Lab batch, and I'm excited about the program. It offers a wide range of startups to work with so that everyone can find "their perfect match." Based on my former experience, I am working with a European-based startup that wants to enter the market and offers me the opportunity to support them in this endeavor closely. 
What was your favorite class at Stern?
My favorite class at Stern is "Becoming You" by Suzy Welch. We build out our leadership toolkit but also strongly focus on finding our true selves, our own career path that follows current trends, and our strengths.
What has been a highlight of your Stern experience?
My highlight at NYU Stern was meeting so many talented and impressive people who have already become close friends. Especially being so far away from home where most of my close friends and family members live can be tough, and I'm very thankful that Stern offered me the opportunity to meet great friends while in school.
How has Stern's location in NYC impacted your experience?
Stern's location in NYC is simply perfect. We are located close to corporate offices in WTC and Hudson Yards but also have an easy walking commute to VC offices in Flatiron. Additionally, there are lots of places to study and have lunch, allowing for quick coffee chats and good networking around the school. Finally, I feel very safe in the area around Stern and can always walk home or take a nearby NYU shuttle to the East Village where I live.