Liat Lisha, Tech MBA 2023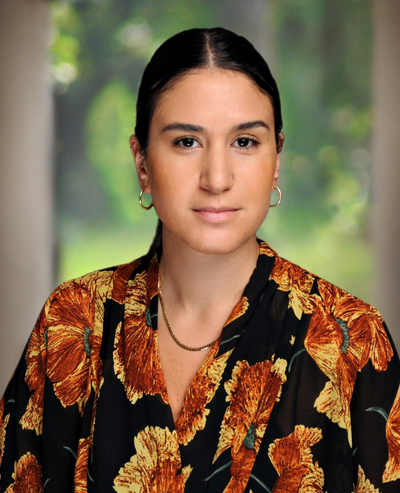 Pronouns
she/her/hers
Hometown
Tel Aviv, Israel
Undergraduate
Reichman University
Pre-MBA Employer
Microsoft
Specializations
Entrepreneurship and Innovation, Finance
Clubs/Involvement
Board Member, Jewish Students Association (JSA) | Board Member, Entrepreneurship & Startup Association (ESA) | Israel Trek organizer
Why did you decide to pursue the focused one-year MBA program?
I have a technical background and want to stay in the tech industry, and the focused program allows me to pursue more tech-related courses and experiences. The focused MBA also offers a lot of immersive experiences which allows for more efficient studying and networking.
How did you find a sense of community and support within Stern?
I was able to very quickly and easily form friendships with my Andre Koo Tech MBA friends over the summer semester. We had the entire campus to ourselves and we engaged in a myriad of fun activities that helped us to get to know each other.
How would you describe the culture and community within your class?
The community and culture is friendship oriented and diverse. We prioritize our friendships and build genuine, lasting connections with each other. On top of that, our class is very diverse and there are people from all over the world with all different backgrounds.
What was an experiential learning program in which you participated and how was your experience?
I am participating in the Endless Frontier Lab (EFL) program. EFL gives early-stage start-ups access to mentorship from investors, scientists, and industry experts. I'm working with a cyber security start-up, getting familiar with the local start-up ecosystem and applying my background in cyber security.
How have the immersive aspects of the program helped you prepare for the next step in your career?
I am a strong believer in networking. Via the immersive programing, we get to meet professionals from different industries and amplify our connection-building. Immersive experiences also help us develop our soft skills and learn concepts that can not be learned in a traditional class environment.
What was your favorite class at Stern?
New Venture Financing. This class is all about start-ups and VCs. The professor has a ton of real-world experience in this world, making the class more tangible and engaging.
What has been a highlight of your Stern experience?
The summer semester was great. I am also looking forward to our immersion trip to California in May.
How did you prepare for the program before you began?
I spoke to many MBA students from Stern and other schools. I also got to know and meet some of my future classmates through the Slack channel that Stern created for us.
Why did you choose NYU Stern?
I like the school's location in the heart of Manhattan. It allows me to immerse myself not just in Stern's ecosystem but also in the city's as a whole. Additionally, I liked the focused program that the school offers, the variety of clubs, and the entrepreneurship resources.
What advice do you have for prospective students?
The MBA is a platform, but it is up to you to get the most out of it. I would encourage prospective students to take advantage of their time as students to reach out to people and participate in programs through Stern and outside of it.
How has Stern's location in NYC impacted your experience?
Stern's location allows me to participate in conferences, meet-ups, and be a part of professional communities that I couldn't have been a part of otherwise.