MS in Accounting Students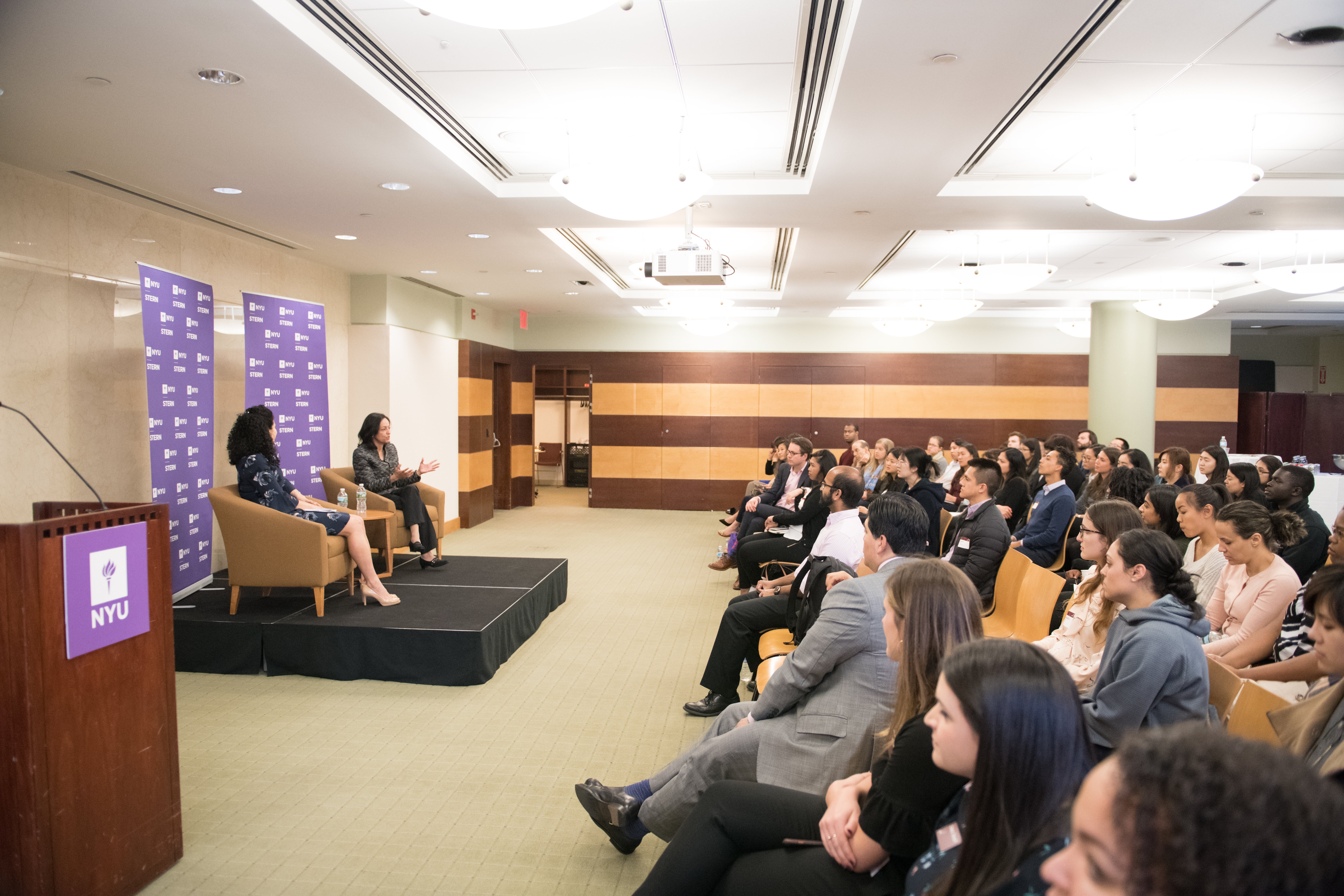 Program Overview
Welcome to the MS in Accounting program at the Stern School of Business. This is a 1 year program that prepares you to sit for the New York CPA. Students in the MS in Accounting program take courses at Stern's Greenwich Village location. Please contact Academic Affairs and Advising at msaccounting@stern.nyu.edu if you have any questions.

Graduates of this program satisfy the educational requirements for CPA licensure in New York State.  For CPA licensure requirements in other states, we encourage students to refer to specific state board information (https://nasba.org/stateboards/) as the information is different for every state and may change so it is important that you refer to this website for the most current information.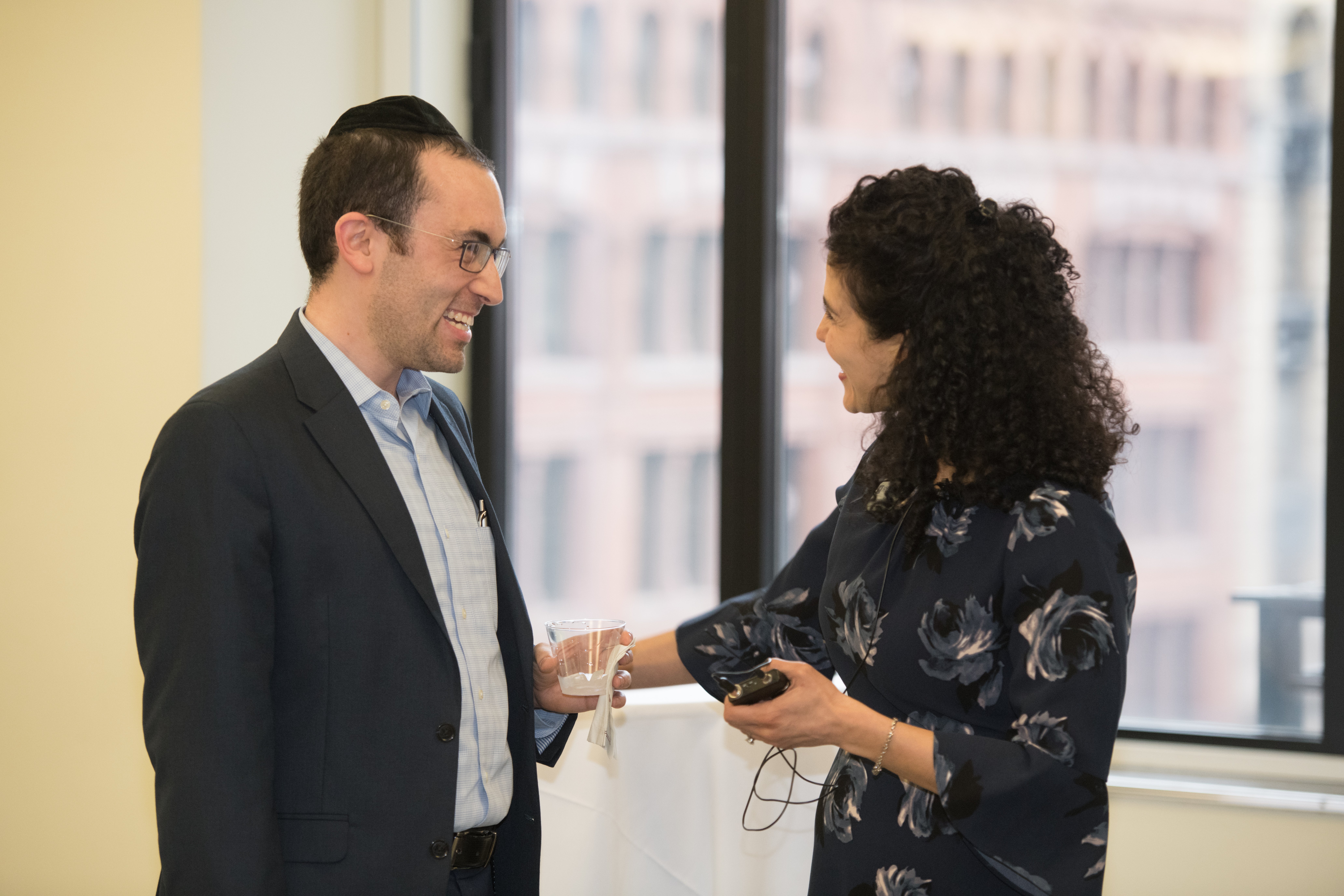 Degree Requirements
In order to earn the MS in Accounting, students must complete 30 credits in 1 year. Curriculum for the program is outlined below.

Fall semester - 15 Credits

Financial Statement Analysis (1.5 credits)
Financial Reporting and Disclosure (1.5 credits) 
Topics in Advanced Communication in Accounting (1.5 credits)
Professional Responsibility (1.5 credits)
Auditing or Auditing 2 (3 credits) *
Taxation of Individuals and Business Income (3 credits)
Foundations of Corporate Finance (3 credits)

Spring semester - 15 Credits

Financial Reporting and Disclosure (1.5 credits) 
Forensic Accounting and Financial Statement Fraud (1.5 credits) 
Modeling Financial Statements (3 credits) 
Data Management and Analysis (3 credits) 
Internal Controls & Accounting Information Systems - A Data Analytics Perspective (3 credits)
Business Acquisitions, Deferred Taxes, Translations, and Derivatives (3 credit)


* Students who have completed at least 3-credit hours of Auditing at a degree granting, accredited (or government recognized) college or university will be eligible to take Auditing 2.


 

 
Academic Policies

Program Prerequisites
Before beginning the MS in Accounting program, students must complete the following:
Stern plagiarism tutorial (available on the admitted student website)
Review and sign the NYU Stern Code of Conduct (available at orientation)
Transfer Credits
The Stern School will not accept transfer credits to the MS in Accounting program. If a student possesses knowledge in a core discipline, he or she may take a proficiency exam to waive or establish proficiency in that area. Students must complete 30 credits at Stern to satisfy the MS in Accounting degree requirements. Stern courses taken prior to matriculation at Stern do not count towards the MS in Accounting degree requirements.

Establishing Proficiency
As determined by the NYU Stern Accounting Faculty, there are two requirements for establishing proficiency in a course:
 
    1. Student has taken the course at an accredited 4-year institution and earned a grade of "B" or higher.
    2. Student has passed a Stern Proficiency Exam.
 
Stern Proficiency Exams are created and graded by the Accounting Faculty in the subject matter of the course you are planning to waive.

Establishing proficiency in a course does not reduce the number of credits required for the MS in Accounting degree. In all cases, you must take a total of 30 credits to earn your degree.

Default Policies for Stern Courses
Students should assume the following policies apply to all of their Stern courses unless explicitly stated otherwise by the instructor(s). 

Laptops, Cell Phones, Smartphones, Recorders & Other Electronic Devices
May not be used in class.
 
Attendance 
Required and part of grade.

Faculty may excuse absences and consider requests to change exam and assignment due dates only in cases of documented serious illness, family emergency, religious observance, or civic obligation. If you will miss class for religious observance or civic obligation, you must inform your instructor no later than the first week of class. Recruiting activities, business trips, vacation travel, and club activities are not acceptable reasons for absences or requests to reschedule exams and assignments.

Arriving Late, Leaving Early, Coming & Going 
Students are expected to arrive on time and be present for the entire class.

Arriving late or leaving class early may impact a student's grade.

Students may show up to class late only if given permission by the instructor and can do so without disrupting the class.

(Note: instructors are not obliged to admit late students or readmit students who leave class early. Alternatively, instructors may choose to admit students only at specific times.)

Late Submission of Assignments
Late assignments will either not be accepted or will incur a grade penalty unless due to documented serious illness or family emergency. Instructors may make exceptions to this policy for reasons of religious observance or civic obligation only when the assignment cannot reasonably be completed by the due date and the student has made advanced arrangements with the instructor for late submission of work.
 
Note that the following policies are in force for all Stern courses:
 
General Behavior
Students will conduct themselves with respect and professionalism toward faculty, students, and others present in class and will follow the rules laid down by the instructor for classroom behavior. Students who fail to do so may be asked to leave the classroom. (NYU Stern Code of Conduct)
 
Collaboration on Graded Assignments
Students may not work together on graded assignment unless the instructor gives express permission. (NYU Stern Code of Conduct)
 
Recording Classes 
At any time, your classes may be recorded for educational purposes. (Stern policy)
 
Endorsed by:
MBA Core Course Committee, July 9, 2007
Vice Deans, July 13, 2007
Academic Programs & Teaching Resources Committee of Faculty Council, August 1, 2007
Revision approved by Core Course Committee and program Vice Deans, February, 2011
 
Grading
Grading System 
The Stern Grading System

Prior to Fall 2018
As of Fall 2018
Grade
Point Value
Grade
Point Value
A
4.0
A
4.000
 A-
3.7
A-
3.667
B
3.3
B+
3.333
B
3.0
B
3.000
B-
2.7
B-
2.667
C+
2.3
C+
2.333
C
2.0
C
2.000
C-
1.7
C-
1.667
D+
1.3
D+
1.333
D
1.0
D
1.000
F
0.0
F
0.000

 
Grading Information
The below grades are without numerical value and are not included in the grade point average:
IP - Incomplete Passing: Student was passing at time the grade was submitted and lapses to an "N" if not made up by the following deadlines: Fall classes - June 1; Spring classes - January 1.
IF - Incomplete Failing: Student was failing at the time grade was submitted and lapses to an "F" by the following deadlines: Fall classes - June 1; Spring classes - January 1.
N - No Credit. Used to indicate that an "IP" has lapsed.
For MS in Accounting students, all courses with incomplete grades (IP or IF) must be completed and graded by the first Friday of May in order to be eligible for graduation.
W - Withdrawal.  This means the student voluntarily and officially withdrew from the course.   A "W" is a grade that carries no weight in the GPA.  It does not reflect on the academic performance of a student but simply means that a student remained in the course past the drop deadline.  Students who receive a "W" may re-take the course for credit provided that they register and pay for the course a second time.  The student pays for the credits associated with the "W" and it is recorded on the transcripts as attempted credits. 
Computing Grade Point Average
To determine grade point average, divide the total number of credits completed into the total number of honor credits granted. Honor credits for each course are computed by multiplying the credit value of the course by the value (i.e., honor credits) of the grade assigned. For example, a 3-credit course with a grade of "A" (4 honor credits) contributes 3 x 4, for a total of 12 honor credits. Thus, a student completing 20 credits with 50 honor credits would have a grade point average of 2.5. The grade point average includes grades in all MS in Accounting courses.  Grades of "N" or "W" are not computed into the grade point average. A grade of "F" remains in the calculation, even if the student retakes the course and receives a passing grade.
 
Grade Reports
An official grade report is available online through Albert once ALL of the student's grades for the term have been recorded and the student's record is not on any "hold."
 
Appealing a Grade
To appeal a grade received, the student must speak directly with the course instructor about the grade in question. After this first step, any further appeal is addressed to the Department Chair for the academic department of the course.

Course Feedback Submission Requirement
Stern students who do not submit Course Feedback by the deadline will not have access to their final grades until the grade release date, 30 days from the end of the Course Feedback evaluation period. This policy was determined by a committee of students to ensure full student participation. Faculty are requested not to release final grades to students who fail to submit evaluations and students should not ask.

Course Feedback
Course Feedback are administered over a one-week period at the end of each semester or session. Course Feedback will open one week before the last class and end the day before the last class for regular and non-intensive classes. Note: Course Feedback for intensives and short classes (meet for less than a month), will open ONE day before the last class, and seven (7) days after the last class. Students will receive two emails informing them of the Course Feedback policy, timeline and how to complete the Course Feedback online. Students must pay careful attention to the deadlines of each individual Course Feedback as students will not be permitted to fill out Course Feedback after the deadline has passed.

All students must fill out online Course Feedback for each course for which they are registered. Course Feedback is a critical assessment tool of class and instructor quality that assists students in course selection. Because Course Feedback is only effective if all students contribute their feedback, grades are withheld from students who do not complete Course Feedback for one month from the closing of each evaluation period. This policy was recommended and approved by a committee of Stern students and faculty.

The responses to all online evaluations are completely anonymous and confidential. Students may fill out Course Feedback online through Albert.

 
Program Progress
Satisfactory Academic Progress
To maintain satisfactory academic progress, students must maintain minimum grade point average standards. Specifically, students must earn cumulative GPAs according to the criteria outlined below:

For graduation eligibility: 2.5000 and above
To avoid Academic Probation: 2.3000 and above
To avoid dismissal from NYU Stern: 2.1000 and above

Grade point averages include all coursework that appears on the Graduate Stern transcript.

A 2.5000 grade point average is required of all MS in Accounting program students to meet eligibility requirements for graduation.

If a student's GPA falls below 2.3000 at any point while matriculated in a degree program, he or she will be placed on Academic Probation.  Academic Probation signals that a student is not in good academic standing and that he or she is at risk of falling below the minimum program GPA requirements.

Regardless of GPA, students may also be placed on academic probation for earning a grade of "Incomplete" for multiple courses and/or failing to satisfactorily complete agreed upon program completion requirements.

If a student's GPA falls below a 2.1000, he or she will be dismissed from the program.

Full-time Student Employment Policy 
Full-time MS in Accounting students are strongly discouraged from taking on any type of employment that interferes with their full participation in the MS in Accounting program.

Graduation Requirements

Application for Degree Candidacy
All MS in Accounting students must file an Application for Degree Form with the Office of Records and Registration.

Scholastic Requirements
All MS in Accounting candidates must have a minimum grade point average of 2.5 in order to graduate.

Tuition and Fees
All financial obligations (including tuition and fees, library fines and books, housing charges) must be met before a student will be allowed to graduate. In addition, the University reserves the right to withhold all information regarding the record of any student in arrears in paying tuition, fees, loans, or other charges.

Practical Training for International Students
Full-time international students with valid F-1 visa status are able to pursue full-time employment for up to 12 months after completion of the MS in Accounting program (known as Optional Practical Training, or OPT).

In order to apply for Optional Practical Training (Full-time Position after Graduation), both of the following requirements must first be met:
Students must have valid F-1 visa status for at least nine months.
Employment must be directly related to the field of study.
To review additional information and application requirements for Optional Practical Training (OPT), please visit NYU's Office of Global Services (OGS) website.

MS in Accounting students are not eligible to apply for Curricular Practical Training.