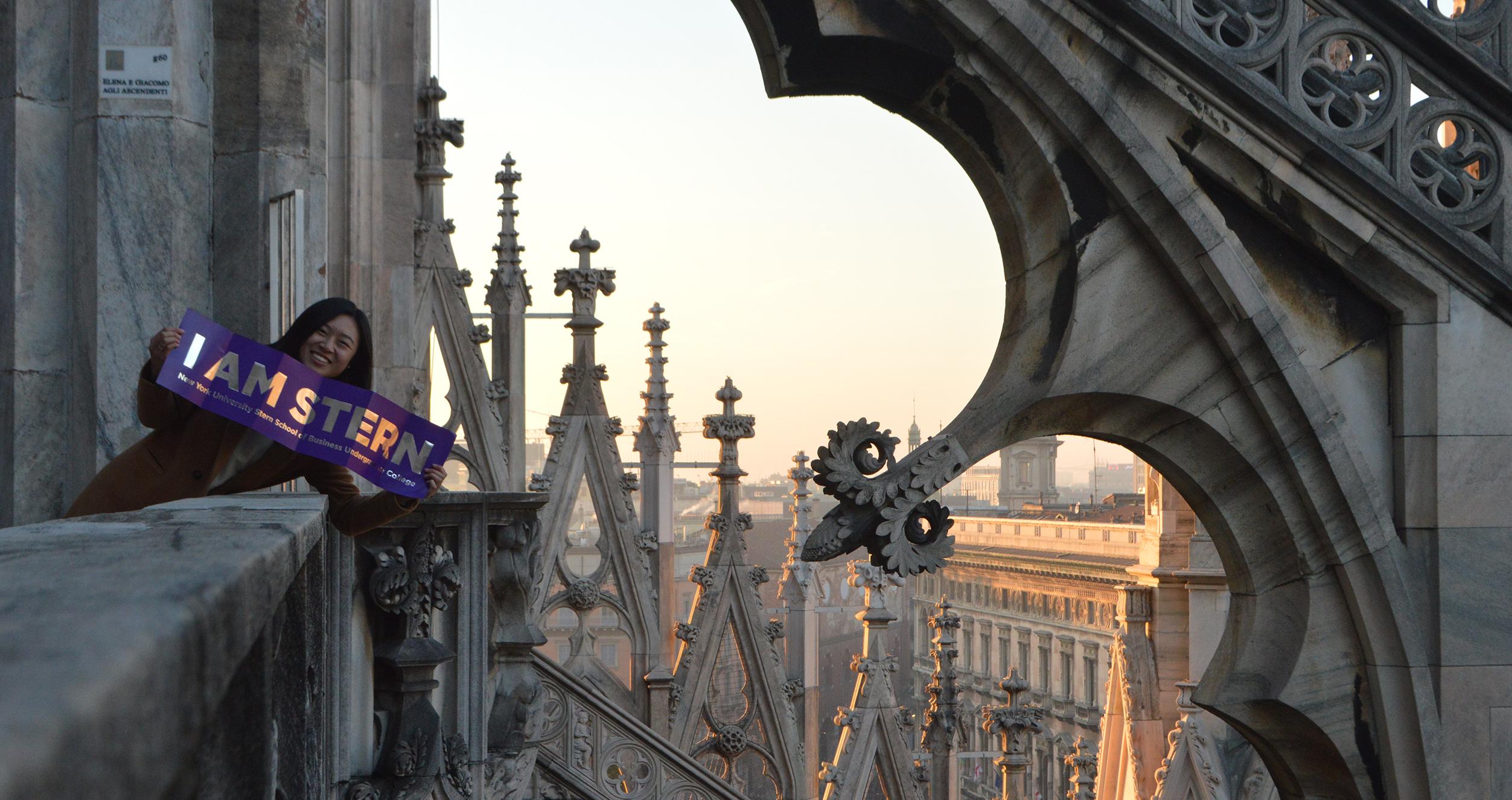 At home, across the world
Global Experiences
No other business school does global quite like NYU Stern does. With so many options, you're limited only by your ability to fit it into four years.
---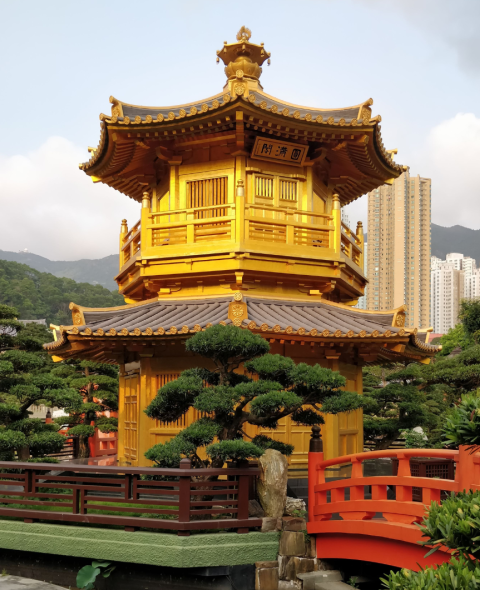 Global Experience Requirement
We value opportunities for our students to expand their perspectives and serve as global ambassadors. That's why our students are required to complete one Global Experience through select NYU and Stern programs. NYU Stern is committed to making a Global Experience accessible for all students with demonstrated financial need.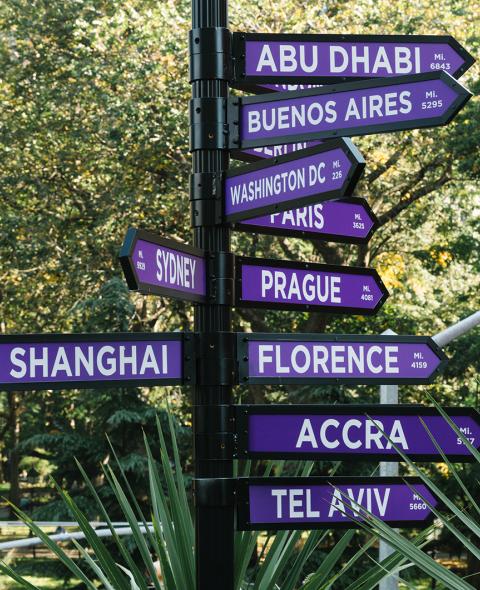 NYU Global Programs
Take advantage of the world's first truly global university. With NYU's 11 academic centers and three degree-granting campuses spread all over the globe, studying away has never been easier. You'll take NYU classes with NYU professors and earn NYU credits no matter which location you choose. This opportunity is open to all NYU Stern sophomores, juniors, and seniors.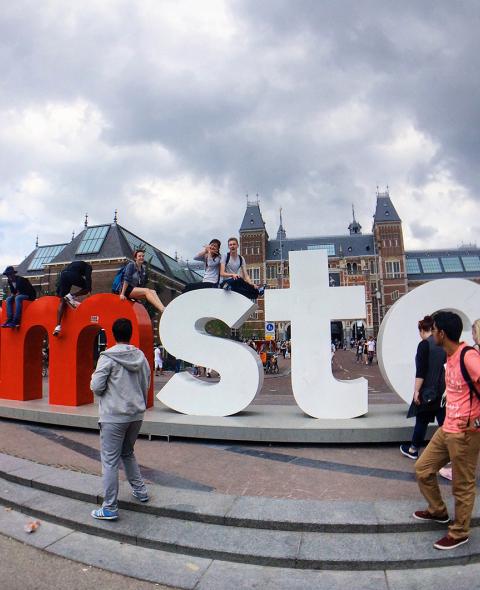 International Business Exchange
Spend a semester studying at another one of the world's top business schools. With 17 partner schools throughout Europe and Asia, NYU Stern students can earn liberal arts and business credits while exploring a new intellectual and cultural environment. IBEX is exclusively open to NYU Stern juniors and seniors.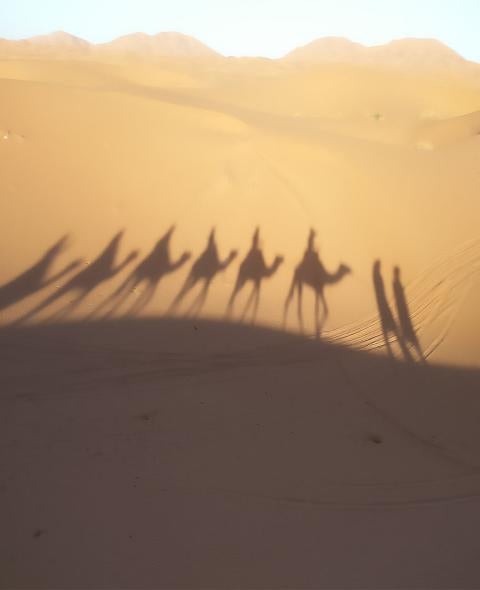 Short-Term Immersions
Stern's Short-Term Immersions combine semester-long coursework completed at our New York City campus with a short-term trip to a location in the U.S. or other country to enrich the academic experience. Recent courses have explored business and culture in Singapore, Costa Rica, and Ghana.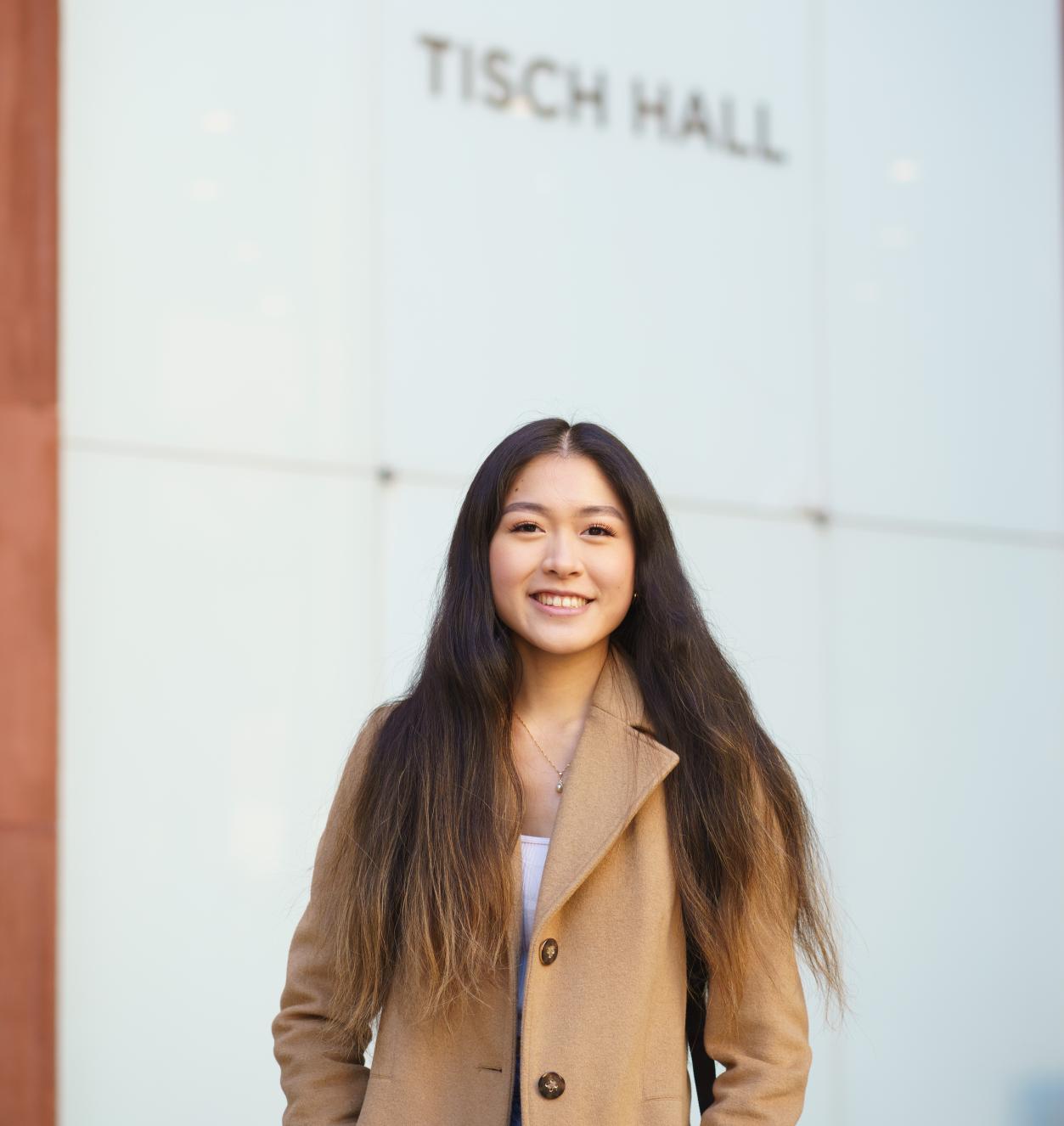 Michelle Huang (BS '24)
"Studying abroad at NYU Madrid gave me the opportunity to experience Stern's world-class business education while broadening my understanding of global cultures. I had the opportunity to learn Spanish and practice it firsthand with locals in Madrid and other Spanish cities was an unforgettable memory."