Welcome Class of 2027!
—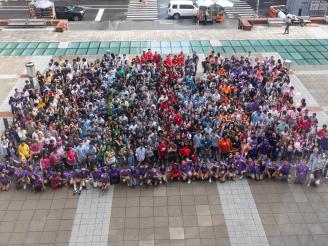 Our beloved Washington Square campus is buzzing with excitement after a summer of anticipation in welcoming the Class of 2027!

The newest class of undergraduate first-years spent their first week on campus engaging in Orientation–a whirlwind of activities and events designed to help first-years acclimate to their new lives as Sternies on campus under the guidance of Orientation Leaders.

From quintessential NYC events like spectating at the US Open to team-building through games like the Cohort Challenge, students were exposed to a wealth of cultural and diverse events to enrich the start of their college experience. Beyond the laughter and games, Orientation Week was also a purposeful endeavor to equip first-years with essential tools for success in their academic journey through student-led panels and workshops. Finally, Vice Dean Robert Whitelaw, Dean Raghu Sundaram, and the NYU Stern community officially welcomed students at the Dean's Convocation.

As the sun sets on a week of laughter, discovery, and newfound friendships, we extend a heartfelt welcome and congratulations to the first-year class of 2027 for completing an unforgettable orientation week!

Check out photos from this year's NYU Stern Orientation for some of the week's highlights!