COP26 Outcomes Discussion with Ceres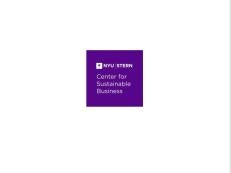 We will hear from Chris Fox, Senior Director, Investor Network at Ceres, who is focused on mobilizing investor action to tackle the climate crisis. Among his many roles at Ceres since 1997, Chris co-founded the Ceres Investor Network on Climate Risk and Sustainability in 2003, co-founded the Ceres policy program in 2009, and has helped create several international investor initiatives on climate change since 2003 including the Investor Summits on Climate Risk at the United Nations, the Global Investor Coalition on Climate Change, the Climate Action 100+ initiative, and the Investor Agenda initiative.
Before joining Ceres in 1997, Chris served as a program associate at the Heinz Family Foundation in Washington, D.C. He was also executive director of the Center for Environmental Citizenship, a national non-profit environmental organization that was acquired by the League of Conservation Voters Education Fund in 2006. Chris has a bachelor's degree from Yale University and a master of divinity degree from Harvard University. Chris will provide an overview and assessment of actions taken at COP26, which concludes on Friday and we will have a conversation with him on the implications for corporate leaders and investors. This event is invitation-only, open to the NYU and Stern community involved in sustainable business and ESG-related work, including alumni, faculty, staff and students. The presentation by Chris Fox will be followed by Q&A and breakout sessions for discussion and networking.