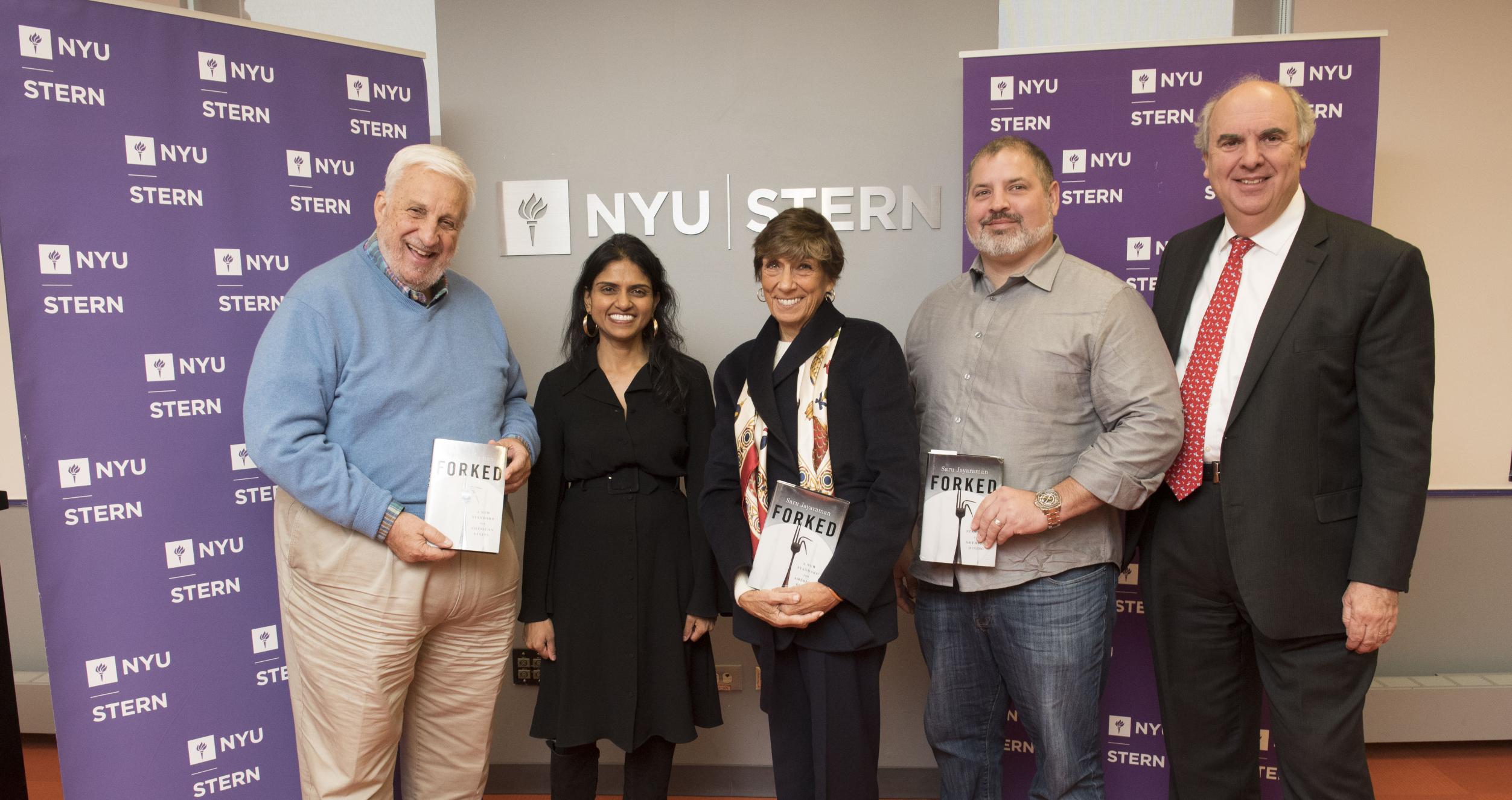 The annual Haitkin Lecture is a forum dedicated to the examination of issues of integrity and ethics in business. It is a special opportunity that allows for Stern students to listen to and ask questions of extraordinary individuals from academia, practice and the press. The Haitkin Lecture was established through the generosity of Stern alumnus Jeffrey Haitkin, BS '68.
Past speakers include:
Daniel Lubetzky
Founder and executive chairman of KIND Snacks
Saru Jayaraman
Co-founder and co-director of the Restaurant Opportunities Centers United (ROC United) and director of the Food Labor Research Center at the University of California, Berkeley
Jane Mayer
Investigative journalist and author of Dark Money: The Hidden History of the Billionaires
Seema Saifee
Staff attorney for the Innocence Project
Anita Raghavan
Author of The Billionaire's Apprentice and contributor to The New York Times and Forbes
Kurt Eichenwald
Author of Conspiracy of Fools
Nell Minow
Founder of The Corporate Library, author and noted shareholder activist
Marc Rotenberg
Executive director of the Electronic Privacy Information Center (EPIC)
Thomas Ekeli
Investment director in the asset management department of the Norwegian Ministry of Finance
Rosanne Haggerty
Founder of Common Ground
Simon Johnson
Author of 13 Bankers: The Wall Street Takeover and the Next Financial Meltdown
Paul Volcker
Former chairman of the Federal Reserve Board
Neil Barofsky 
Former inspector general of TARP (Troubled Asset Relief Program) and former federal prosecutor in the United States Attorney's Office, Southern District of New York.