13th Annual Haitkin Lecture with Preet Bharara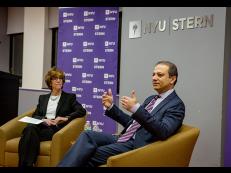 NYU Stern's Business & Society Program welcomed Preet Bharara, NYU Law Distinguished Scholar-in-Residence and former US Attorney for the Southern District of New York, to campus for the 13th annual Haitkin Lecture. In conversation with Professor Karen Brenner, Bharara shared highlights from his career as a prosecutor and US Attorney. Bharara emphasized the importance of public service and keeping one's "north star." Following your conscience, he said, will help avoid legal trouble and prosecution. "If you think you're being asked to do something horrible," he advised, "don't do it."
Bharara discussed his brief tenure under President Trump and emphasized the need for diversity among US Attorneys. In a Q&A with the audience, he examined several current events and revealed his plans to continue public service as a private citizen.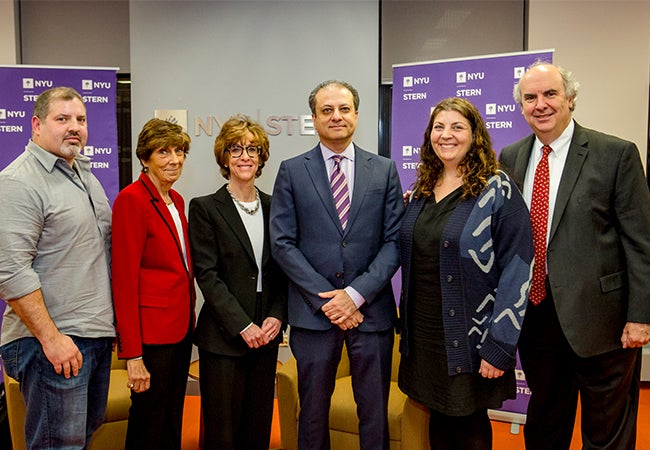 Left to right: Jason Haitkin, Penny Haitkin, Professor Karen Brenner, Preet Bharara, Meri Haitkin, Professor Bruce Buchanan
About the Haitkin Lecture
The annual Haitkin Lecture is a forum dedicated to the examination of issues of integrity and ethics in business. It is a special opportunity that allows for Stern students to listen to and ask questions of extraordinary individuals from academia, practice and the press. The Haitkin Lecture was established through the generosity of Stern alumnus Jeffrey Haitkin (BS '68).