Who Moderates the Social Media Giants?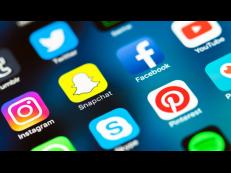 The NYU Stern Center for Business and Human Rights hosted a discussion and audience Q&A on one of the most pressing issues facing the social media industry and its billions of users: How are Facebook, Twitter, and YouTube carrying out the crucial function of content moderation? This question has come to the fore in recent weeks, as the social media companies have faced increased scrutiny over how they regulate content.
The program included a discussion about the platforms' choice to outsource content moderation—and the consequences that flow from that decision - and examined such issues as President Trump's recent executive order attempting to limit platform discretion to moderate content and the broader question of the future of Section 230 of the Communications Decency Act.
Participants included: 
Justin Hendrix, moderator
Executive Director, NYC Media Lab and R Lab
Paul Barrett
Deputy Director, NYU Stern Center for Business and Human Rights
Author of a new report, "Who Moderates the Social Media Giants? A Call to End Outsourcing"
Dipayan Ghosh
Digital Platforms and Democracy Project, Harvard Kennedy School
Author of a brand new book, "Terms of Disservice: How Silicon Valley Is Destructive by Design" 
Sarah T. Roberts
Assistant Professor of Information Studies, University of California, Los Angeles
Author of the pioneering 2019 book, "Behind the Screen: Content Moderation in the Shadows of Social Media"