2019 Ashok C. Sani Distinguished Scholar-In-Residence Lecture Featuring M. Night Shyamalan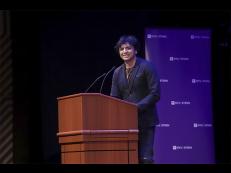 On Tuesday, April 16, NYU Stern's Business and Society Program (BSP) hosted the 2019 Ashok C. Sani Distinguished Scholar-In-Residence Lecture, delivered by filmmaker M. Night Shyamalan (TSOA '92). A packed audience of NYU students, alumni and guests from the family of alumnus Ashok C. Sani (BS '74) gathered at NYU's Skirball Center for the Performing Arts for the talk entitled, "The Struggle to Find Your Voice."
Shyamalan, who was introduced by Professor Bruce Buchanan, director of Stern's Business & Society Program, shared the significance of cultivating his own unique voice as a filmmaker as well as the challenges he has faced in staying true to that voice.
Reflecting on his upbringing outside of Philadelphia, Shyamalan recalled feeling like an outsider.
Shyamalan stated that his willingness to be himself has been essential to his success. Pointing to his own decision to self-finance his films after working within the parameters of a large studio, he shared that the creative freedom came with significant risk, but ultimately led to the success of his independent films, including "The Visit."
"Your voice has to be taken care of," explained Shyamalan, emphasizing the importance of curating what we allow to influence our voices, resisting the urge to conform, and pushing back against insecurity and self-doubt.
"Remember how much of an effect you have on others," he concluded. "Tell me it's OK to be you so I remember it's OK to be me."
Following his talk, Shyamalan answered questions from the audience.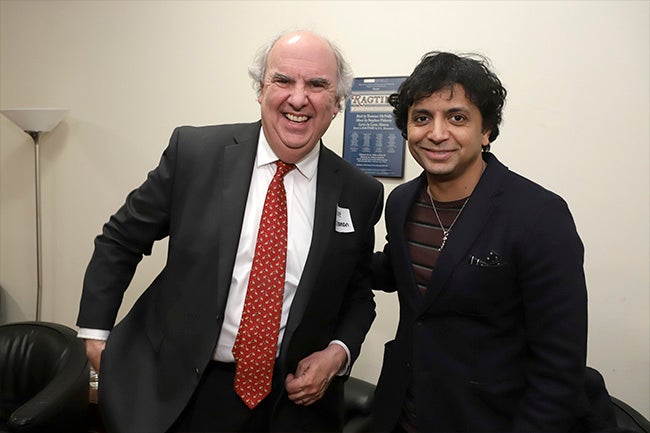 Professor Bruce Buchanan and M. Night Shyamalan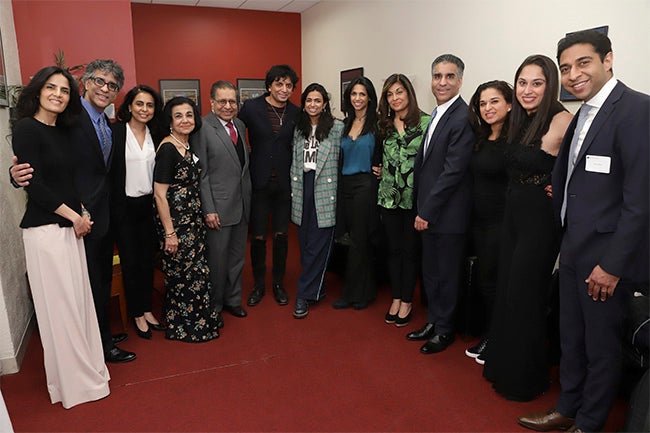 M. Night Shyamalan and members of the Sani family
About the Ashok C. Sani Scholar-in-Residence Lecture
Ashok C. Sani (BS '74), for whom this lecture is named, was a distinguished graduate, successful entrepreneur, president of C.G.S. Industries Inc., loyal supporter of NYU, and the founding member of the NYU Stern Alumni Council. The Ashok Sani Scholar program shares Mr. Sani's interest in ethics, truth, peace, compassion and the moral and social responsibilities of members of society with the NYU Stern community.