Tips To Perfect Your Pitch
After honing their design thinking chops to find healthy solutions for college students, ten teams comprised of NYU Stern Undergraduate freshmen presented their pitch to a group of expert judges during the Cohort Leadership Project finale. The judges, Eric Martinez (VSA), Eric Turkington (F212), Matt Bruno (F212), Ambika Nigam (IDEO), Frank Rimalovski (Leslie E-lab), and Luke Williams (W. R. Berkley Innovation Lab), gave great feedback on their presentations.
Here's what they learned.
MAKE IT CLEAR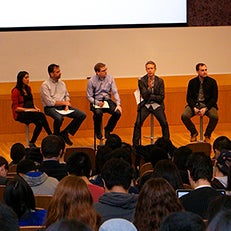 Telling a story is important. Making the story understandable is even more important. Do this by articulating a clear, relatable problem and your proposed, simple solution. Be concise and only include the most important details to make sure that your audience knows what you want them to take away from your pitch.

NO TIES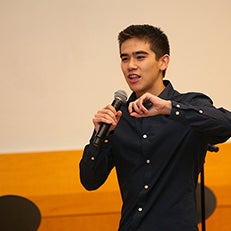 Who knew? Entrepreneurs don't wear ties! Entrepreneurs are confident, professional, and big thinkers. They don't need a tie to do the talking for them.

STAND IN THE CENTER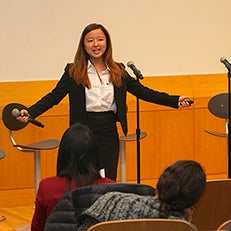 When pitching your idea, take command of the room by standing center stage. When your slides are memorized, and you're directing the message out to the audience, your message hits home harder.

TAKE PHOTOS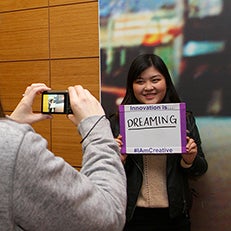 "Text is just an idea, visuals make it concrete," says Luke Williams, Executive Director of the Berkley Center. He also adds that entrepreneurs should go out and take photos of people using the actual product.

PROVIDE PERSPECTIVE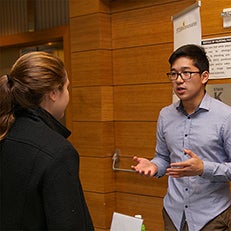 People are the ones who are going to buy your product, so make sure you have sound bites from avid customers for your pitch. It will help you refine your messaging.

THINK REVENUE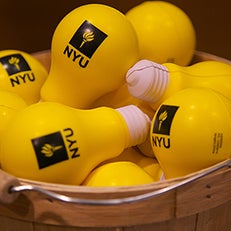 And finally, here it is: Make sure you can connect your idea to a clear revenue stream. Cash is king and investors want to know how they will make money.
Now go out and pitch your ideas to the world!
–
Contact:
212.998.0921
sternuc@stern.nyu.edu