Research may not be the first thing that comes to mind when you think "business school," but did you know that NYU Stern's faculty was ranked #2 in the world for research productivity in top journals by the
Financial Times
? For undergraduate students, this creates an exciting chance to work with NYU Stern's world-renowned faculty beyond the classroom.
Through the
Stern Program for Undergraduate Research
(SPUR), students can apply to work directly with members of the faculty, including
Professor Mor Armory
,
Professor Paul Wachtel
, and
Professor Petra Moser
, to name a few, on their ground-breaking research. And through the
Honors Program
, seniors can conduct their own research projects under the mentorship of a faculty adviser. With over 200 faculty members, including three Nobel Laureates, the possibilities are limitless.
Hard work deserves recognition and fun, so SPUR students and faculty gathered in May for the annual SPUR luncheon to celebrate their collaborative research accomplishments. Professor Mor Armory, professor of operations management and the George and Edythe Heyman Faculty Fellow at NYU Stern, addressed the crowd with some words of pride about the program.
The Class of 2018 Honors Program graduates also had an opportunity to celebrate their achievements with their faculty advisers at an end-of-the-year gathering.
At the close of another successful year of SPUR and the Honors Program, we spoke with three undergraduate students who have seized these research opportunities. Take a look at what they have to say about their experiences conducting research under the mentorship of faculty members at NYU Stern: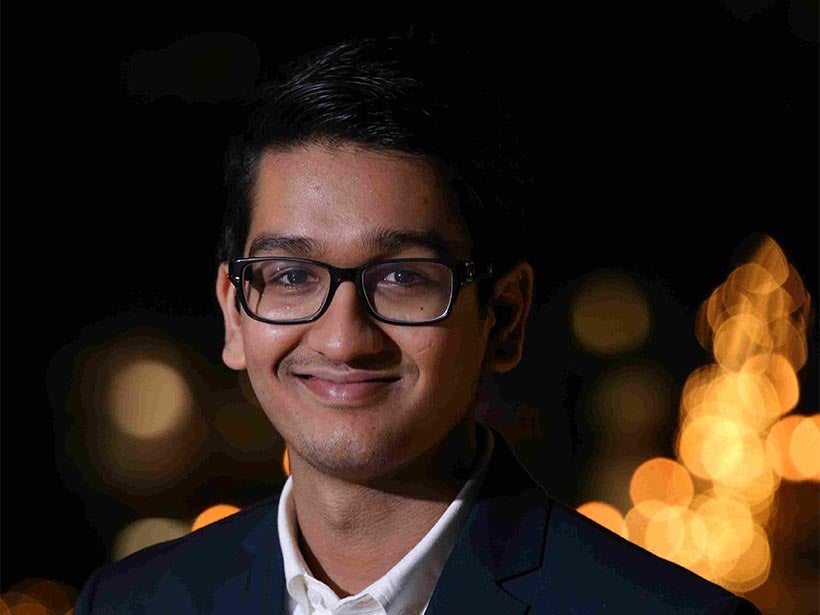 HARSH VARDHAN PACHISIA (BPE '18)
Hometown:
Mumbai, India
Honors Program Thesis Title:
Persistent Open Defecation: The Curious Case of North India
Faculty Lead/Adviser:
Dean Geeta Menon
Give us a brief overview of your thesis:
India accounts for over sixty percent of global open defecation resulting in a series of economic, health, and social consequences. My thesis examines how economic and cultural factors impact the habit. In particular, I find that changing social norms and attitudes are crucial in eradicating open defecation in India.
What initially sparked your interest in your thesis topic?
My interest in the sanitation sector of India was sparked during the required Business and its Publics (BIP) first-year class during which I came up with a free market solution to providing rural Indians with access to toilets. However, upon conducting further research, I hypothesized that the lack of access to toilets might not be the main reason behind open defecation, a research question that I wanted to explore further through the honors program.
What did the research process look like?
The research process was challenging and extremely rewarding. While I did have an initial research theme in mind, I first reviewed a lot of literature to formulate my main hypothesis. Following that, I spent a lot of time cleaning and building logistic regression models on the dataset I had obtained. Based on the findings of my analysis, I provided certain policy recommendations to tackle the problem of open defecation in India.
What is the most interesting or surprising thing you learned while working on your thesis?
The most interesting thing was discovering the amount of physical and digital services that the Bobst library provides NYU students who are conducting research. From assisting in obtaining past literature to private data analytic classes, I wish I had known and utilized the services offered by the library before senior year.
How has the Honors Program shaped your NYU Stern experience?
The Honors Program was the perfect capstone to my time at NYU Stern. In particular, it really helped improve my research and data analysis skills while providing me the opportunity to build interpersonal relationships and be mentored by Dean Geeta Menon.



VICTORIA RUSINAK (BS '19)
Hometown:
East Hanover, NJ
Concentrations:
Finance, Accounting
SPUR Project:
"Fed Challenge" Research Project
Faculty Leads:
Professor Wachtel and Dean Bhatia
What initially sparked your interest in SPUR and the "Fed Challenge" Project?
When I took Economics of Global Businesses as a sophomore, I learned how critical monetary policy is to the functioning of our economy and how important it is to understand what is driving the actions of the Federal Reserve. The SPUR project provided me with the opportunity to refine my skills and ability to do just that.
What is it like working with Professor Wachtel and Dean Bhatia one-on-one?
It was a phenomenal experience because I had access to such a vast amount of real-world experience and insights, and received a constant stream of truly invaluable feedback. It really accelerated my learning process and helped me to quickly refine my analytic skills.
Reflecting on your time working one-on-one with an NYU Stern professor and their research, what had been your favorite part of this experience?
My favorite part of the experience was having the opportunity to get to know a faculty member outside of the classroom environment. One of the main reasons that I chose to attend NYU Stern to begin with was the remarkable faculty, so I felt honored and privileged to work directly with such esteemed faculty.
How has the Stern Program for Undergraduate Research shaped your NYU Stern experience?
The SPUR program sparked a passion in me for doing research. It has continued to open doors to similar opportunities here at Stern like the Honors Program for seniors, which I was recently accepted into. Additionally, I undertook the SPUR project while studying abroad and it helped me to stay connected to the Stern community despite being on another continent more than 3,500 miles from New York City!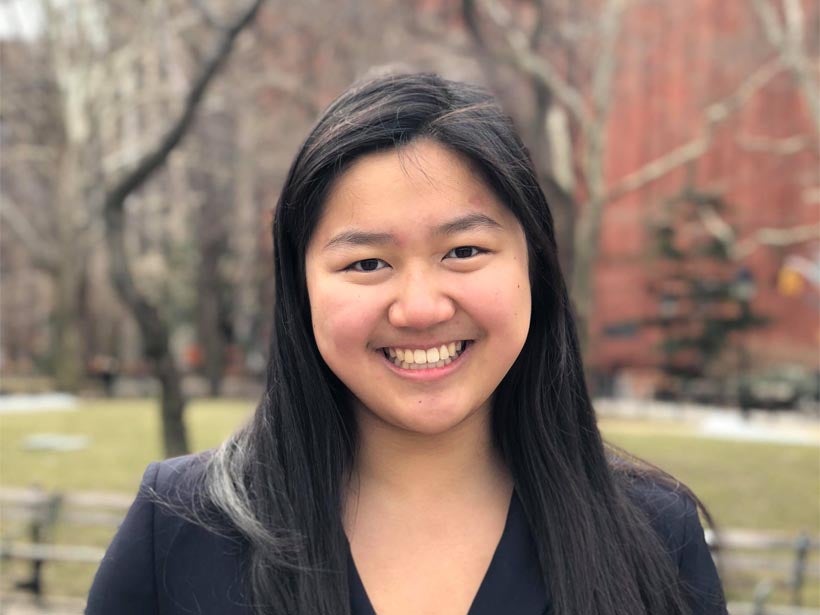 MELISSA ZHANG (BS '21)
Concentration:
Finance
Minor:
Advanced Mathematical Methods
Hometown:
Andover, Massachusetts
SPUR Project:
Effects of Immigration and Inequality on Science
Faculty Lead:
Professor Petra Moser
What initially sparked your interest in your SPUR project title?
When I was looking through the list of research projects that Stern professors were working on, this one initially caught my eye because it listed social impact as one of the subject areas. Moreover, I was intrigued by the premise of examining scientists' backgrounds, including immigration, education, and/ or socioeconomic inequalities.
What is it like getting to work with Professor Moser one-on-one?
I've thoroughly enjoyed getting to know Professor Moser and the work that she does outside of the classroom. Being able to see her passion for this subject and talk to her about it in addition to various other conversation topics has been incredibly rewarding.
What is the most interesting or surprising thing you learned while conducting your research?
In the research process, I've learned that coding allows large swaths of data to be worked through by eliminating the need to go through every piece by hand.
How has the Stern Program for Undergraduate Research shaped your NYU Stern experience?
I've been able to learn what research is and contribute to a larger academic project in addition to building relationships with other people involved with this project that I wouldn't have met otherwise. I've really enjoyed seeing the work that I do piecing into the larger research project and seeing my contributions benefiting the team.