In February 2016, the NYU Stern Undergraduate College launched a new advisory track in Luxury Marketing to address students' continued interest in the business of luxury and to take advantage of our access to the many luxury brands headquartered in NYC.

Check out the Q&A with Professor Jeff Carr, undergraduate student Lily Lin (BS '17), and alumna Linz Shelton (MBA '12) and get their take on luxury marketing.
PROFESSOR JEFF CARR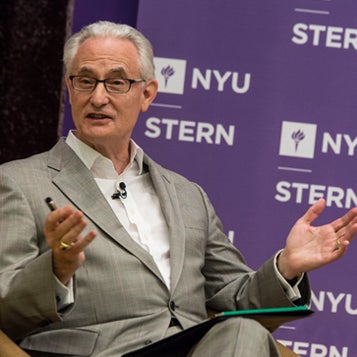 Clinical Professor of Marketing and Entrepreneurship
Professor Carr is the track champion for the Luxury Marketing track.

What is your favorite luxury brand?
Ferrari. I love cars. The company has such an amazing heritage. The brand is exclusive at both the price level, and they purposefully limit production to 6000 cars a year. They're the best of the best.

What is luxury?
True luxury is exclusive.

There's a new luxury marketing track and the Luxury and Retail Association (LARA) was formed not too long ago, why now?
There has been, without question, an explosion of interest in a variety of different industries. It's a sexy business. It's the current generation's version of working for a Madison Avenue advertising firm.

What is your role as Luxury Marketing track champion?
I am the point person to talk about course selections, internships, and the industry in general. The fashion and luxury world is very small. If you want to be in that industry, there may be one job here and there. They don't recruit by the masses, so it puts a big responsibility on the students to go look for that job. So we're trying to improve access to the industry.

What's the future of luxury retail?
It's evolving, but by definition of being exclusive – the industry has an easier time since they have a set heritage and clientele. If you want a Birkin bag, you have to be identified by the company. There is a process, and they control it. What's going to disrupt that? What would that disruption look like?

Do you think it is possible to start a new luxury brand today?
Yes you can, but they have to build that history, or what we refer to as a company's heritage. Is there a craftsmanship behind the product? Can you create a story? If you can do that, then, yes, it can be done.
LILY LIN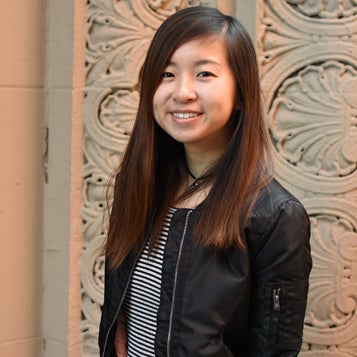 Class of 2017 – Concentrating in Finance and Marketing
Lily is the president of the Luxury and Retail Association (LARA).
What is your favorite luxury brand?
PRADA and Saint Laurent

What is the most exciting thing about luxury retail to you?
I love the aesthetic and artistry of luxury retail; every little piece is crafted with utmost care and with the highest quality. To me, seeing and feeling the story from the brand is always exciting.

What have been some exciting events that the Luxury and Retail Association (LARA) has hosted?
The goal of LARA is to provide that visibility and opportunity for students who didn't know it existed. We have hosted a wide range of events targeted at different facets of the retail industry. We've gone from contemporary street fashion with HYPEBEAST, to luxury fashion with Fendi, Armani, and Alexander Wang, to beauty with Victoria's Secret and NARS. We are planning on touching all different facets of the industry during the year!

Have you done any internships in the luxury retail industry?
I have! I had an operations internship with PRADA my junior year. The most surprising thing I learned, first of all, was that the U.S. PRADA headquarters was an unmarked warehouse and very far from any subway lines. But in all seriousness, what I learned is that luxury retail work is not as "sexy" as you would imagine – you do the work and the due diligence to achieve that perception. However, it is rewarding to see that final product come to life.

What's the future of luxury retail?
I'm very excited to see how technology and innovation play a part in what is a very traditional and by-the-book industry. I'm hoping that it'll expand beyond that and give us something we've never seen before!

Have you taken any classes that have allowed you to explore the Luxury Retail industry?
Yes! I highly recommend taking Luxury Marketing, taught by Professor Thomai Serdari. It's a interesting and thought provoking course; Professor Serdari teaches the principles of luxury branding and how these brands are able to provoke consumer behaviors, all in the context of different industries and different cultures around the world. It's a fascinating class that I look forward to every week!
LINZ SHELTON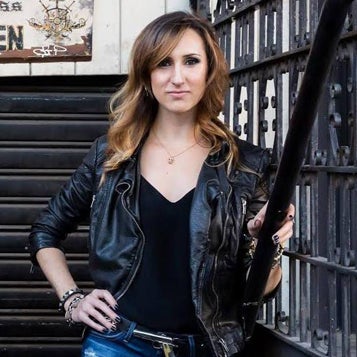 Stern MBA 2012 – Specialized in Luxury & Retail Marketing and Finance
Michael Kors, Global Social Media Director
Twitter: @Linz_Shelton
Linz came back to Stern in early November to speak to a small group of undergraduates at the Dean's Roundtable Luncheon.

What is your favorite luxury brand?
Professionally: Michael Kors, obviously.
Personally: Westwood, McQueen, Rhodes, Margiela…the punks.

How do you want consumers to perceive luxury retail? What's the desired experience?
Special and personal. Luxury and non-luxury consumer expectations are higher than ever. Ten years ago we all learned how to hunt for deals online. 5 years ago we turned our smartphones into personal concierges. So what do luxury marketers do? We can't compete on price; we will never beat Fast Fashion or Amazon. We can't rely on logos alone; a consumer has far too much choice and information in front of them to just follow the masses. We win with phenomenal product, served up to her through personalized messaging and a seamless purchase and service experience. That's luxury.

What is the most exciting thing about luxury retail to you?
Digital. This is a fascinating transformation to watch (and if you're lucky, to be a part of). Nothing about it is really "new" – digital only amplifies what has been necessary to succeed in this space for tens if not hundreds of years. Digital keeps us on our toes and challenges us to do everything better/faster/smarter, from branding to selling, from supply chain to service.

What advice do you have for current students looking to break into the industry?
Pay your dues. There are no short cuts, particularly not in fashion. Your degree is not necessarily going to win you any points on day one in an industry where many of the top executives started as assistants and worked their way up through grit and tenacity. Spend time soaking up everything you can in entry-level positions. Your coursework in school will teach you how to think, but hands-on experience (the closer to the trenches the better!) will teach you the complexities of the industry and its unique culture that are mandatory to succeed in this space.

Is there anything else you want to add?
"The soft stuff is the hard stuff!" is something Professor Charles Murphy used to say. It's true. Nail your Corporate Finance coursework, but pay more attention than you think you have to in Leadership in Organizations and Business Ethics. You have no idea how much you will need this…until the day you need it.