New York City is home to startup companies such as Seamless, Harry's, Buzzfeed, Foursquare, and Etsy. Did we mention those are all NYU alumni founded companies too? Being an entrepreneur isn't just a buzzword for Stern undergraduate students—for some it's a way of life.
Meet five Stern student entrepreneurs who you should know about: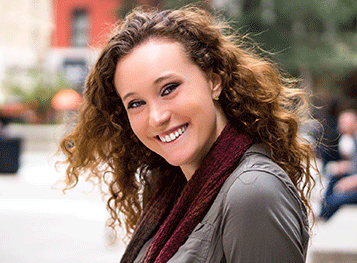 Abby Lyall, BS 2018
Co-Founder and CEO
of MyDrop
MyDrop connects high school student volunteers with nonprofit organizations looking to expand their social media outreach.
Concentration: Finance and Information Systems
Minor: Computer Science
Interests: NYU Triathlon Team, Internship at Morgan Stanley Private Wealth Management, Ignite program (Leslie eLab)
How has NYU Stern supported, inspired, or helped you to become a student entrepreneur?
I started my career at Stern wanting only one thing: to be an investment banker. That plan was turned upside down one evening in October of my freshman year when my co-founder—back then, just a friend from my cohort—called me and asked if I wanted to enter a contest where we could potentially win $20,000. That contest was Stern's Social Impact Business Competition (SIBC), which we won in December of 2014. This experience sparked my passion for entrepreneurship, tech and social impact that I didn't even know I had.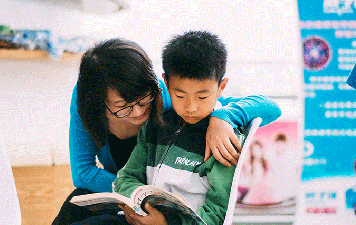 Junyi Fei, BS 2017
Co-founder and CEO of Up for Sky
Up For Sky provides long-term one-to-one companionship and mental health care for distressed children who live apart from their parents in rural China.
Concentration: Finance and Information System
Interests: Social Impact Council, Wasserman Career Ambassador, NYU Reynolds Changemaker Competition, Resolution Social Venture Competition, Clinton Global Initiative University
How has NYU Stern supported, inspired, or helped you to become a student entrepreneur?
I founded Up For Sky to help improve the psychological well-being of Chinese children after being inspired by Stern's Organizational Communication co-curricular program (OCCO). OCCO offers a small group of Stern students the opportunity to innovate for social good and transform ideas into real ventures.
I have been organizing summer classes and providing free lunches to over 200 impoverished primary students in Sichuan province since 2012 with a group of friends. After I found out that most of those students live apart from their parents and suffer from different levels of mental health issues, I realized that what they most need was companionship. Professor Stehlik and my classmates helped me to brainstorm solutions, conduct market research, write a business plan, and prepare an elevator pitch. They cared about those children as much as I did, and supported me through the process of launching my first pilot program.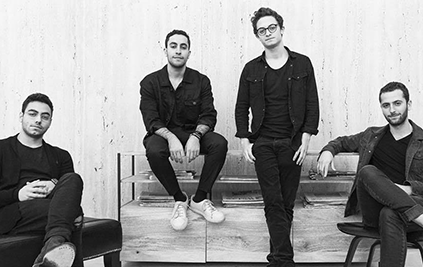 Isaac J. Kassin, BS 2017
Co-Founder and Director of Business Operations of Exeq Institutional
Exeq provides Investment Advisors with a one-stop shop for their practice, including client-facing cash flow analysis, account aggregation, and investment management.
Concentration: Finance and Marketing
Minor: Communication
What advice do you have for other Sternies who want to start their own company?
Do what you love, do something which would help you to obtain that which you love in the long term, and put in the work to obtain it.
Be a good person, but a tough one too. Make sure that you don't do anything you don't truly want to do. Make sure you're open minded and flexible enough to weed out constructive and helpful advice.
This is the hardest: take risks. In life you are going to be confronted by obstacles and challenges. People who don't believe in you will tell you that you will fail. They may be right, but failure is often a necessary first step toward success.
Have the right team. Your company and its potential for success is directly correlated to the people behind it. Make sure you respect and trust the people you surround you.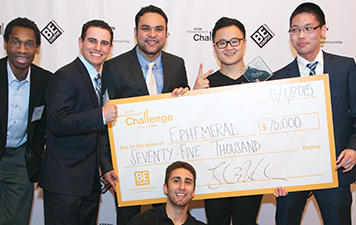 Josh Sakhai, BS 2018
Founder and CFO of Ephemeral
Ephemeral revolutionizs the tattoo experience by finally making tattoos easily removable
Concentration: Statistics, Computer Science
Minor: Mathematics
Interests: Stern Inter-Club Council (Data/Ops), NYU Stern Street Team,
Tech@Stern
What do you wish someone would have told you when you first began your journey into entrepreneurship?
You'll be surprised at how many different people are going to have such strong opinions on your venture, the direction they see it headed in, and the direction in which they want to see it going. While it's a great luxury to hear advice from experts (and you should seek it out and take the bits and pieces that are of value), at the end of the day no one will know your business/market/industry like you do, and you need to stay true to your gut.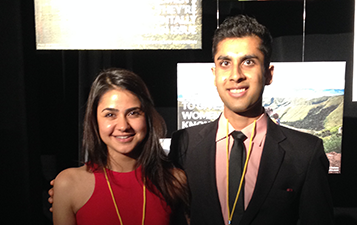 Samir Goel, BS 2016
Co-Founder of Transfernation
Transfernation is a 501(c)3 non-profit which uses tech to ensure extra food from events goes to those who need it most.
Concentration: Finance, Global Business
Minor: Political Science
Interests: Stern Net Impact Board, N.I.C.E., Kairos Society, 180 Degree Consulting, Social Impact Business contestant, Social Impact Stipend recipient, Social Impact Council, Resident Assistant at Third North, Teaching Fellow in Organizational Communication and Its Social Context Stern courses
What resources at NYU or Stern have you utilized to help with your business development?
Both NYU and Stern, specifically, have provided endless support to me and my co-founder, Hannah's journey with Transfernation. From social impact stipends and the Stern Social; Impact Business Challenge we were able to gain exposure to building a business. This launchpad allowed us to reach new opportunities and continue our growth to the current day, where we operate every day and have rescued over 10,000 pounds of food. Throughout this journey, NYU has been incredibly supportive by pushing out our work, and supporting us publically via articles, social media, and email newsletters.
Want to be an entrepreneur at NYU? Here are some links you should bookmark:
--
Contact:
212.998.0921
sternuc@stern.nyu.edu