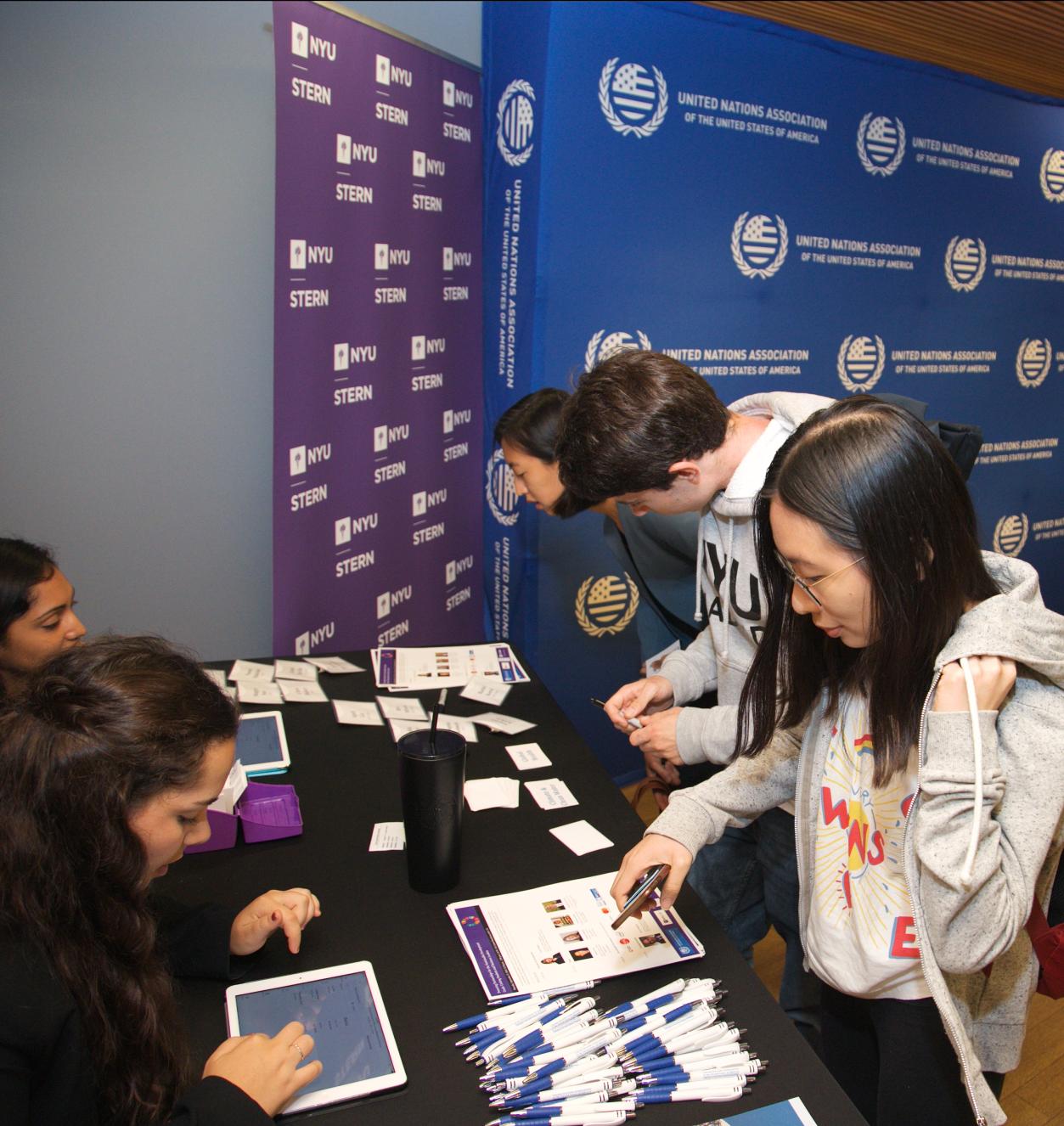 Social Impact Fellows Program
The Social Impact Fellows program builds on Stern's Social Impact Core curriculum, providing an opportunity for motivated students of all class years to deepen their classroom experience, build a community of students and mentors who share their interests, and explore issues of social impact and sustainable business at Stern and across New York City. Through a four-year progression, Fellows design their own sustainability projects, engage in dialogue with industry professionals, debate timely topics in the news, and build the skills needed to thrive as well-rounded leaders in today's complex world.
First-Year Social Impact Fellows develop research or entrepreneurial solutions to a UN Sustainable Development Goal (SDG) of their choosing, putting their Business & Society coursework into practice. Fellows receive mentorship from faculty and student guides, and have the opportunity to present their SDG solutions to a panel of UN experts at the end of the semester.
Sophomore Fellows or those students enrolled in Organizational Communications and its Social Context engage in dialogue with a range of industry professionals and social entrepreneurs who are making meaningful social change, learn about their career journeys, and attend site visits in New York City.
Junior and Senior Fellows analyze and debate timely topics in the news and current events, ranging from issues of human rights and equality to the current state of unions, "cancel culture" and how covid has (or hasn't) reshaped the working world. These discussion series complement Law, Business & Society, and Professional Responsibility and Leadership. 
Juniors and Seniors may also become Business & Society Program (BSP) Guides, mentoring First-Year Fellows as they develop their social ventures over the course of the spring semester. 
Each spring, the Social Impact Fellows develop a solution for an SDG that they are most passionate about, and receive feedback from UN experts at the end of the semester. Pictured here is the winning team, which developed a board game to teach financial literacy skills to students in New York City, addressing inequality (SDG 10). Following their pitch, students received feedback from UN officials, and were awarded prizes by the Dean of the Undergraduate College, Robert Whitelaw.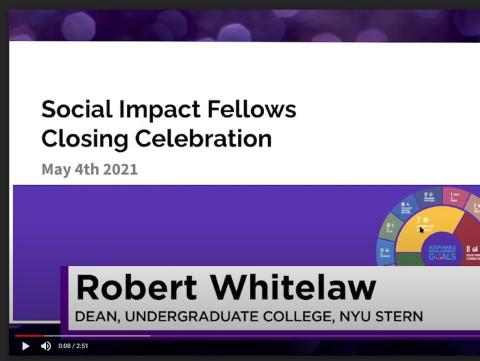 Social Impact Fellows Highlight Reel
Check out highlights from past Fellows' SDG ventures and research projects!
Watch the Highlight Reel
Hear from a Social Impact Fellow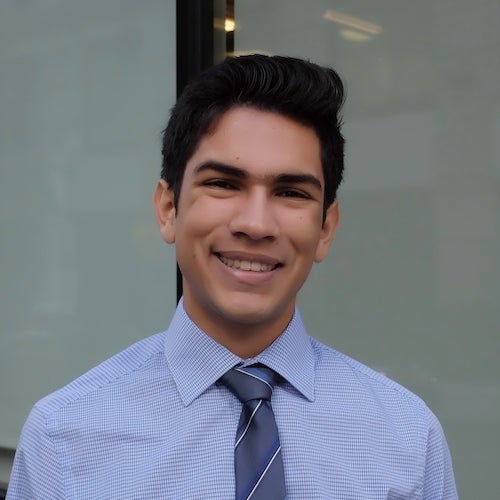 "BSP, and especially the Social Impact Fellows program, was extremely valuable to me in defining sustainability, and how I think about my future career. The Fellows program exposed me to other like-minded students at Stern who want to make an impact through business. I also enjoyed how practical it was. The concepts we discussed, for example, how sustainable companies utilize resources effectively, how they communicate with stakeholders, how the most successful corporations have long-term visions and treat their employees as valuable resources – have made sustainability more approachable to me, and have helped me shape my career." 

- Sebastian Suarez (BS '22)
Spring 2023 Social Impact Fellows Program Applications
The Social Impact Fellows Program offers a unique opportunity for students to enrich their knowledge and networks, to deepen connections with faculty members and fellow students, and to explore career paths with purpose. Students who demonstrate a passion for and commitment to Social Impact may be named Fellows on a semester by semester basis.
First-year students enrolled in Business & Society may apply here
Students enrolled in Organizational Communication and its Social Context, or those who have recently taken it may apply here
Juniors and Seniors enrolled in Law, Business & Society or Professional Responsibility and Leadership may apply to the Fellows' debate series or the roundtable discussion series: Spotlight on Human Rights.