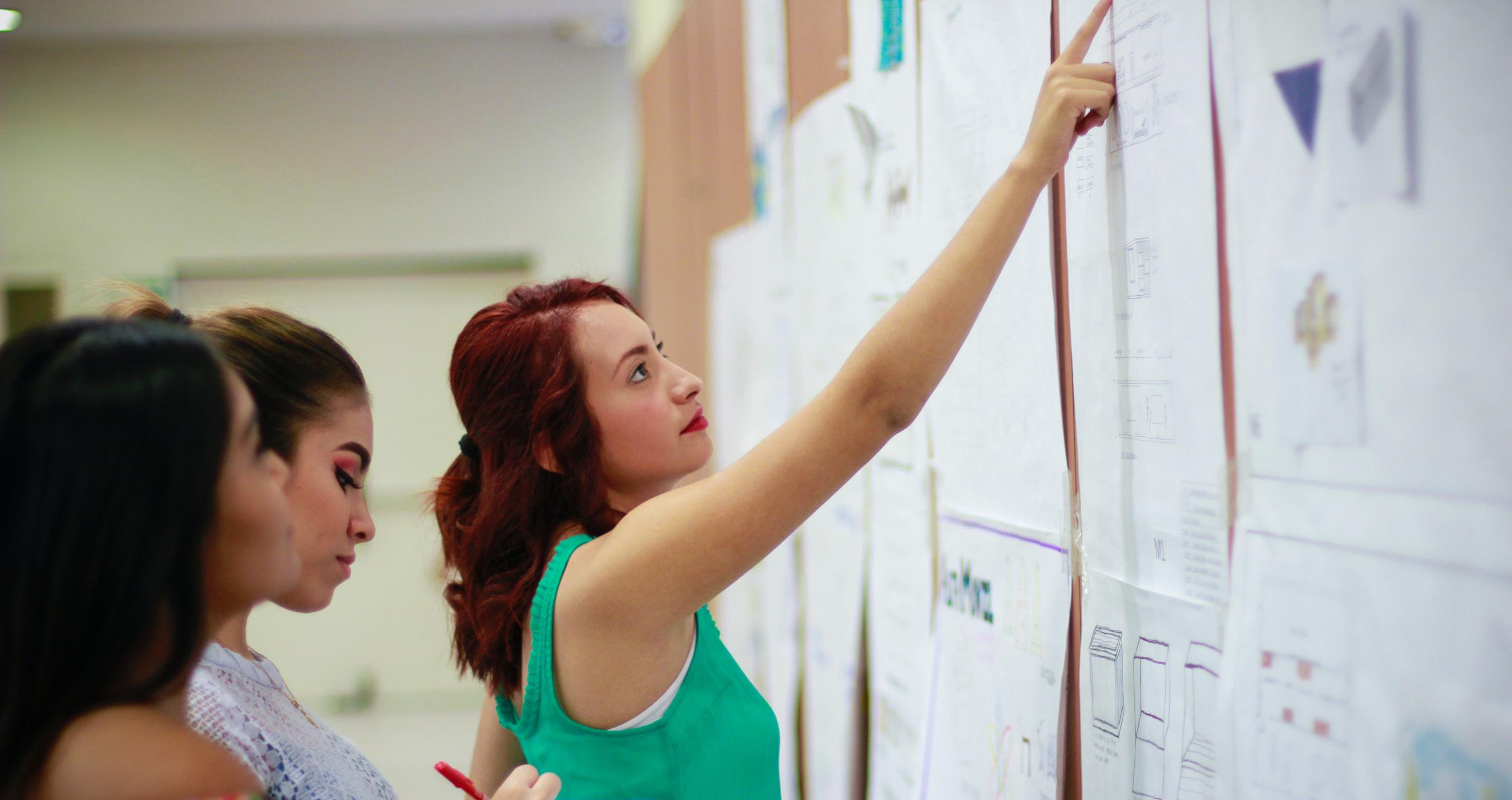 Overview
Since 2006, NYU Stern's Undergraduate College has awarded over 300 stipends to students seeking to apply their business and entrepreneurial skills to tackle a social, environmental, or economic problem. 
  
Recent student internships and sustainable ventures include:
Internships working on the COVID-Taskforces of tech and food startups;
Internships with UNICEF, UNDP and government missions to the United Nations;
Internships at nonprofits like the Nature Conservancy, NPR Seoul, and the RETI Center;
Internships in Congressional offices;
Internships with nonprofits and social enterprises in Ghana (incubated by Stern's Social Entrepreneurship in Ghana course)
Student-led voter registration drives;
PPE drives for frontline workers in Queens, NY;
A design-a-mask competition for students in Hong Kong; and much more!
Student Feature
Social Impact Stipend Recipient: Denalia Zhi, Class of 2023
Internship: Amenuveve, a village-run nonprofit in Ghana
What provoked your interest in social impact and business? How has your time at Stern helped prepare you?
During my freshman spring, I took an inspiring course called Social Entrepreneurship in Ghana. Over the semester, I worked with fellow students and residents from the village of Woadze Tsatoe to develop small enterprises in their community, and I saw how the income generated by these initiatives greatly improved their quality of life.
As part of the course, we briefly learned about the history of cocoa farming in West Africa and discussed inefficiencies in the chocolate supply chain. As a result, I chose to examine this issue in my final paper for Business and Society, Stern's freshman year writing seminar. My business proposal was even featured in The Call for Corporate Action (2021), our annual publication of student essays!
Courses like Social Entrepreneurship in Ghana and Business and Society have encouraged me to explore how businesses can effect social change and demonstrated the ways in which corporate responsibility extends beyond shareholders' interests.
What type of work are you currently doing with your social impact stipend?
Over the last two years, I've been involved with marketing and operations for Amenuveve, a nonprofit formed from the partnership between Woadze Tsatoe and our Social Entrepreneurship in Ghana course. 
My work has included launching email and social media campaigns to build brand awareness, performing customer outreach to increase the sale of village goods, and improving the efficiency of online transactions. This summer, I also took on a more creative role as the organization's website designer. Through an iterative process, I developed an entire interface for the organization's charity and business needs (www.amenuveve.org). As a result, we've been able to bring in donations from around the world which have funded initiatives such as a vegetable farm, education scholarship, and women's health plan.
Has this experience shaped the way that you think about your future career plans? 
Yes, definitely. When I'm considering a company, I am more attuned to its commitment to purpose beyond profit. I would like to maintain the positive values that I've gained from this experience in my future role.
Is there anything else you would like to share with your fellow students?
I hope that students remain open to what Stern, and the broader NYU community, has to offer regardless of their intended area(s) of study. Taking a sustainability elective, joining a social impact club, or doing nonprofit work outside of class can all prove rewarding in ways that can't be quantified. Additionally, Stern is highly supportive of students who pursue this type of work through funding and resources like the social impact stipend!