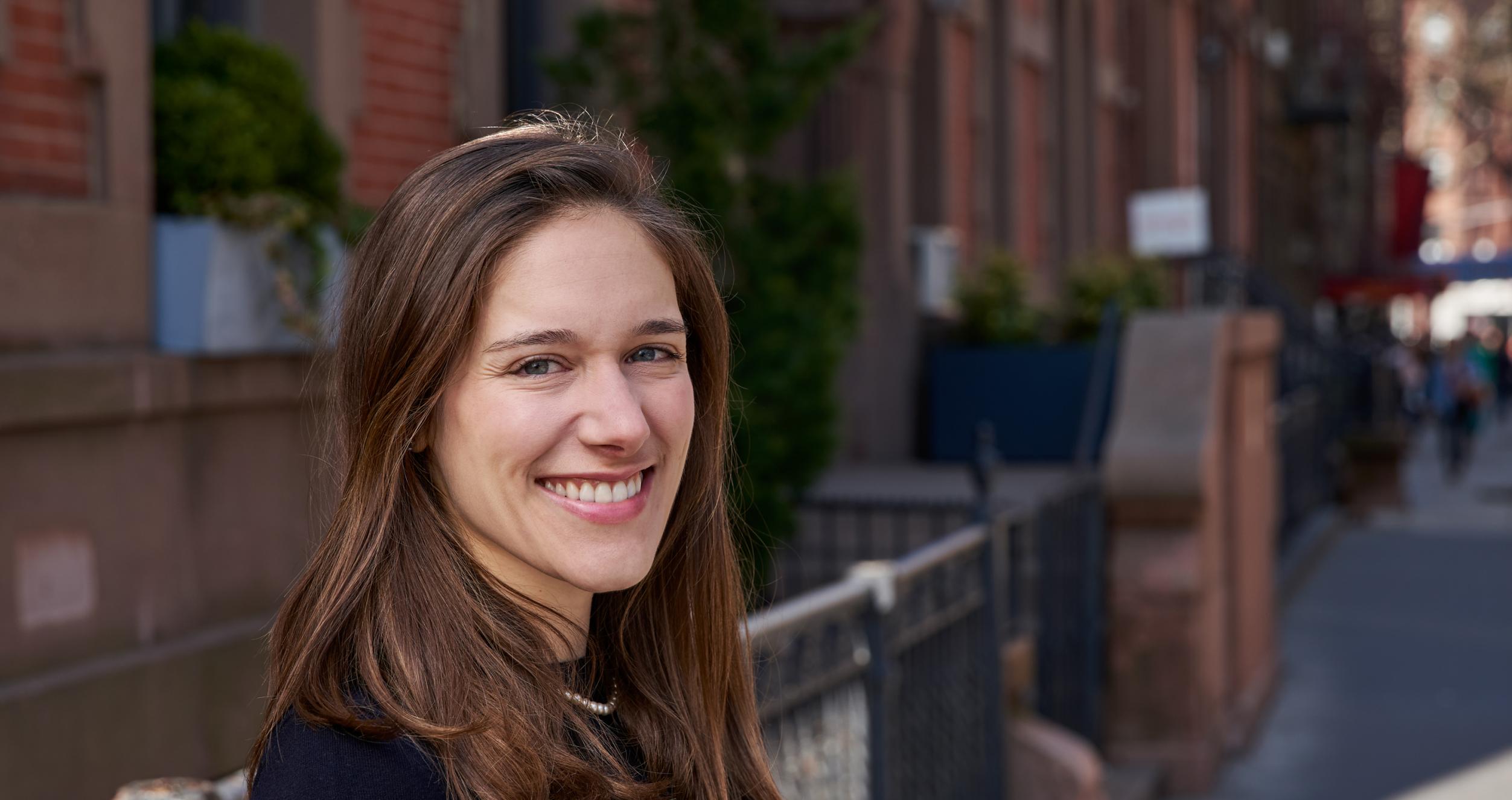 Student Voices
Alice Schnurman, MBA 2020
---
Hometown
New York, NY
Undergraduate
School: University of Pennsylvannia 
Major: Huntsman Program in International Studies & Business
Previous Experience
Associate Consultant, SSA & Company
Summer Internship
Management Associate Program, JPMorgan Chase
Specializations at Stern
Entrepreneurship and Innovation, Finance, Leadership and Change Management
Student Clubs
Stern Management & Strategy Club, Co-President
Management Consulting Association, VP of Casing Initiatives
Student Government, VP of Community Service
Stern Women in Business, AVP of Professional Development
Arts, Culture, and Cuisine
What is your most treasured NYC spot?
Running along the East River Greenway is my favorite way to end a busy day. It's a great place to watch the sunset behind the Williamsburg Bridge and Empire State Building without crowds or noise.
What has been your favorite class at Stern?
I highly recommend Foundations of Entrepreneurship with Professor Okun. He is extremely engaging and makes sure that you leave each class with one memorable piece of advice. I now have a deeper understanding of how to quickly assess a young company's people and financials, so I can finally answer my parents' questions about which Kickstarter campaigns to invest in!
How have you found a sense of community and support within Stern?
One of my most memorable Stern experiences was a student-organized trip to the Hamptons prior to orientation. My housemates from that trip have become my best friends, even though we're from different countries and recruited for different industries. Since then, we have cooked biryani together, gone to each other's dance performances, edited each other's cover letters, and created a safe space to vent.
How has our NYC location helped prepare you for success?
Stern's supportive alumni community made a huge difference for me in recruiting. Every single person I reached out to responded within the day. Some invited me to their offices, introduced me to managers, and practiced interviewing me. Because of them, I knew exactly how to prepare for the job search.
Why did you choose NYU Stern?
Stern's explicit focus on EQ (Emotional Quotient) aligned well with my personal philosophy toward business. In my five years as a consultant, I had seen the impact of uncomfortable situations, and realized that integrity and empathy are key to being both a successful businesswoman and person. Additionally, I was entering my MBA with strong technical skills, so I wanted a program that would help me grow as a leader. Stern's Leadership Fellows and Signature Projects offered focused opportunities to reflect honestly on my weaknesses.
What has surprised you most about your time at Stern?
I've been surprised by how much ownership first-year MBAs have over club activities. As an Associate Vice President of the Stern Management and Strategy Club, I had the independence to plan whatever events I thought would be helpful. I interfaced with company representatives from American Express and PepsiCo to bring them to campus, and revamped our Corporate Finance interview prep resources. I really feel like I have been able to shape the direction of the club. 
Back to Student Profiles >>