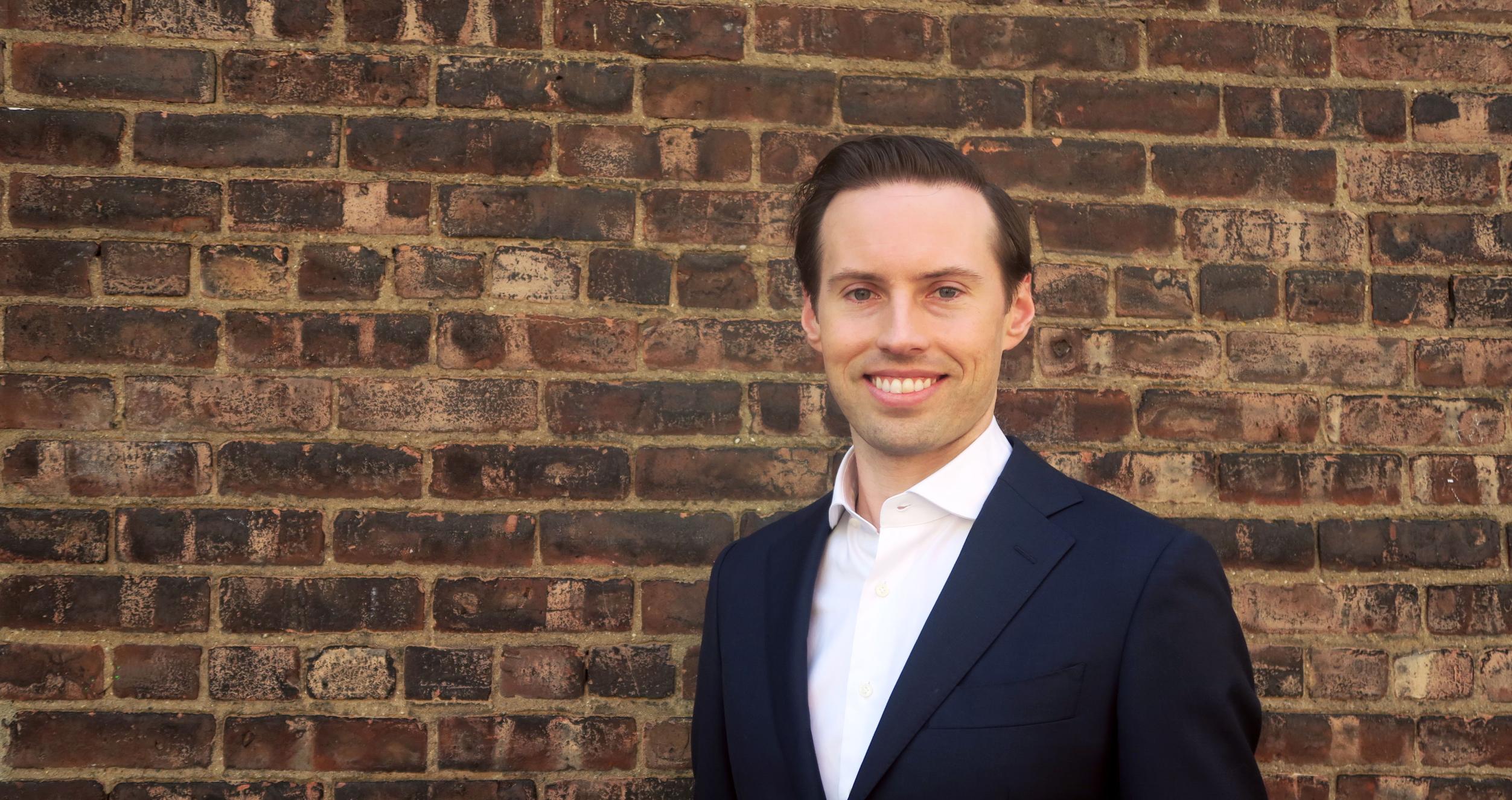 Student Voices
Cole Dotson, MBA 2024
---
Hometown
Fort Worth, Texas
Undergraduate
School: Texas A&M University
Previous Company
United States Navy
Specializations at Stern
Management
Business Analytics
Student Clubs
Military Veterans Club
Management Consulting Association
Graduate Finance Association
Stern Energy & Infrastructure Club
Social Impact & Sustainability Association
Stern Cellar
Stern Adventures
What moment made you realize Stern was the home for you?
While I was applying to schools, I connected with current students from each school I was targeting. The students that I met at Stern went above and beyond to help me through the application process. Simple things, like an impromptu text check-in weeks after we first connected, really showed me that the Stern student population truly cares about collaborating and building personal relationships. Stern has a fantastic culture and I wanted to be a part of it.
How did you prepare for the program before you began it?
The Fertitta Veterans MBA Program really helped me during my first semester. This is a program for military veterans that allows those selected to take Accounting and Statistics in July before the first semester. This program provided an easier transition from military to student life. It also allowed me to learn more about Stern, our professors, and all the amazing opportunities that we  students have available. Also, my best friendships came from the bonds developed during the summer months.
What class/professor has made the deepest impression on you?
Professor Julian Yeo from my Accounting class in the summer made a deep impression on me because he is a great example of how to be very successful in different areas of life. He teaches accounting intriguingly and keeps it interesting with in-class exercises. Not only is he a great professor, but he is also very talented in many other ways. He is a French-trained chef (see the WSJ piece on him) and a classically trained pianist. Learning more about Professor Yeo inspired me to continue my hobby as a guitarist and inspired me to become a more multifaceted person.
What advice do you have for prospective students?
My advice for prospective students is to take advantage of all the opportunities the school provides, and to value the fantastic Stern network and its central location in New York City. These are key aspects of Stern that no other school has. New York City is the center of the business world, and the Stern alumni network is dense and looks out for each other. Being located at the center of New York City provides the opportunity to go to the headquarters of a lot of companies, attend important events, and meet wonderful and life-changing people.
What advice would you give your first semester self?
Trust your instinct. Get out of your comfort zone. Keep working very hard and be curious about other people.
Who makes up your chosen family at NYU Stern?
The military veteran community and my block (cohort) are my chosen family at Stern. The military community bonded during the Fertitta program in the summer because we all have similar backgrounds and similar life experiences. My block is comprised of fantastic people from many diverse backgrounds. We get together for weekly activities and explore the city.