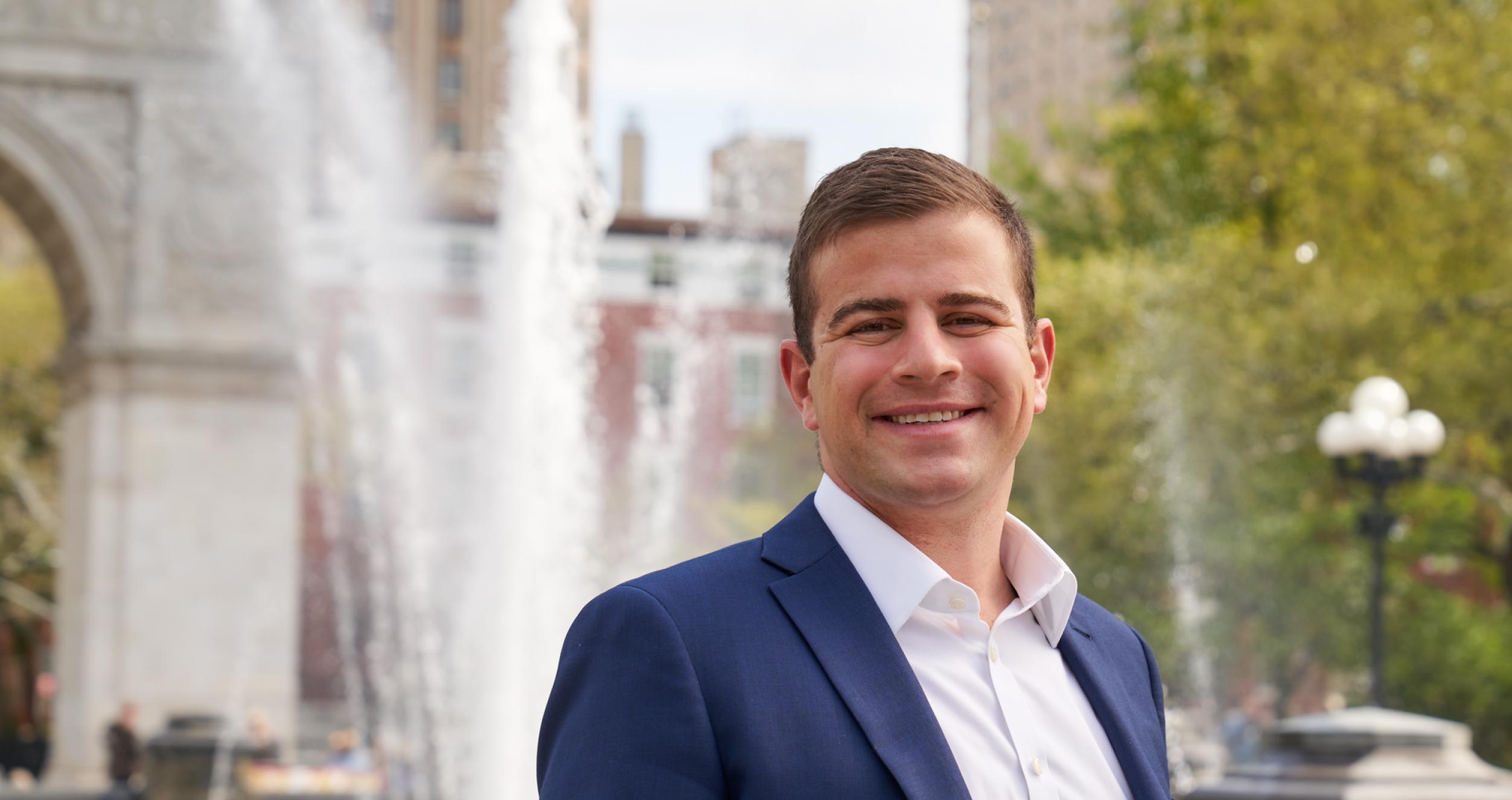 Student Voices
Constantine Filipos, MBA 2023
---
Hometown
Allentown, Pennsylvania
Undergraduate
School: Temple University
Major: Business
Previous Employer
U.S. Military - U.S. Marine Corps
Summer Internship
McKinsey & Company
Specializations at Stern
Strategy, Accounting, Finance
Student Clubs
Military Veterans Club, Co-President
Management Consulting Association
Stern Management & Strategy Club
Arts, Culture, and Cuisine Club
Stern Cellar
Stern Adventures
Stern Chats
Community Service at Stern
What has been your favorite class at Stern?
My favorite class at Stern has been Financial Accounting with Professor Julian Yeo, which I took as a part of the Fertitta Veterans Program just before my MBA1 year. Professor Yeo brought enthusiasm to accounting that I never thought possible, and made the subject matter easy to grasp and fun to learn. I walked away from the class with a firm understanding of the core accounting concepts as well as a strong desire to deepen my knowledge in the subject area, ultimately leading to my decision to specialize in accounting.
How did you find a sense of community and support within Stern?
I initially found a sense of community and support at Stern during the Fertitta Veterans summer program, where I had the opportunity to meet 25 other military veteran students who would become some of my closest friends and biggest supporters. These bonds I formed over the summer have remained strong throughout my time at Stern and I am certain they will remain that way long after graduation.
How would you describe the culture and community within your class?
I would describe the culture and community of my class as collaborative, supportive and fun-loving. Everyone is willing to lend a hand and share their unique experience with the rest of the class to help other Sternies achieve success. Outside of the classroom, there is no shortage of opportunities to explore New York City -  whether it be through official Stern events, club outings, or on an impromptu basis with classmates!
What are you most looking forward to in your MBA2 year?
I am looking forward to the opportunity to learn outside of the bounds of the traditional classroom environment through DBi trips and other experiential learning opportunities. I learn best when I am immersed in the subject matter and hands on, so I am excited to continue my education in alternative environments while seeing the world.
Why did you choose NYU Stern?
I chose NYU Stern because I knew the school would allow me to achieve my personal and professional goals while being part of a community of exceptional individuals.


Back to Student Profiles >>