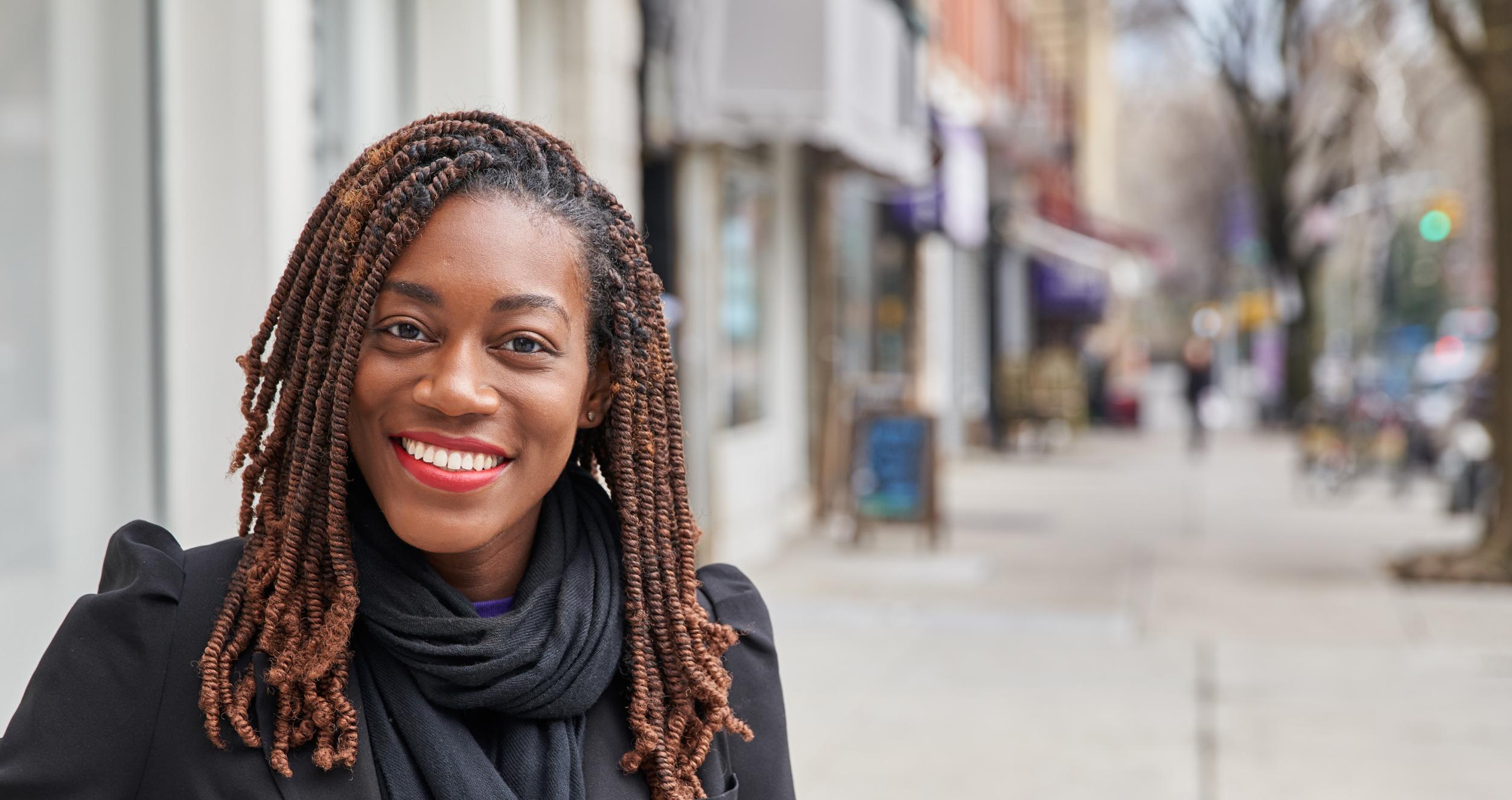 Student Voices
Tiffaine Stephens, MBA 2020
---
Hometown
East Orange, NJ
Undergraduate
School: Howard University
Major: Marketing
Previous Company
Senior Marketing Associate, Eli Lilly & Company
Summer Internship
Marketing, PepsiCo
Specializations at Stern
Entertainment, Media & Technology, Entrepreneurship & Innovation, Marketing
Student Clubs
Stern Technology Association, AVP Alumni Relations
Stern Women in Business, AVP Admissions
Association of Hispanic & Black Business Students
Graduate Marketing Association
Entertainment, Media and Sports Association
Stern Opportunity
 
What is your most treasured NYC spot?
Technically, it's not NYC, but I love living in the Flatbush neighborhood of Brooklyn. I live among a variety of Caribbean natives, which gives me a sense of home away from home. Although my family is only a train ride away in East Orange, NJ, it gives me comfort to know that I can walk down the street and around the corner for my favorite Guyanese meal. I'm about 10-15 minutes south of Prospect Park, which is the home of free concerts and food truck festivals during the warmer months.
What has been your favorite class at Stern?
My favorite class has been Leadership in Organizations taught by Nate Pettit. This is a must-take at Stern! The course is designed so that you are required to self-reflect on your leadership journey as well as discover various leadership principles through the case study method. Taking this class has made me aware of my strengths and opportunity for development as a leader, friend, and classmate.
What experiential learning have you participated in?
I'm currently taking Tech and the City, which is an opportunity to support a start-up in NYC. As a group of 4, we have worked together to conduct customer listening, develop research methods, and share our point of view with our client. The in-class portion of the course is co-taught by Professor Arun Sundararajan and Albert Wenger, a managing partner at Union Square Ventures. The design of the class has exposed me to the various business problems start-ups consider and what it takes to be successful in such a competitive environment.
How have you found a sense of community and support within Stern?
I've found a sense of community and support through my club involvement and through informal networks. As a Consortium Fellow, I had the chance to meet the rest of the fellowship members prior to starting school. This community has turned into a safe haven during my time here.
What has been the highlight of your time at Stern?
The highlight of my time at Stern (so far) has been getting to know my classmates outside of the classroom. From spring break in Tanzania to our Annual Passport day where students host a table that represents their ethnicity to the hilarious and talent-filled Follies Showcase - I am filled with so much pride to have the chance to know such multi-faceted people!
What advice do you have for prospective students?
My biggest advice is to listen to your gut, tap into the community as much as possible (coffee chats, class visits, etc.), and go with what fits your personal and professional needs. Business school is a big commitment, and you want to make sure that you can make the most out of two years.
Back to Student Profiles >>