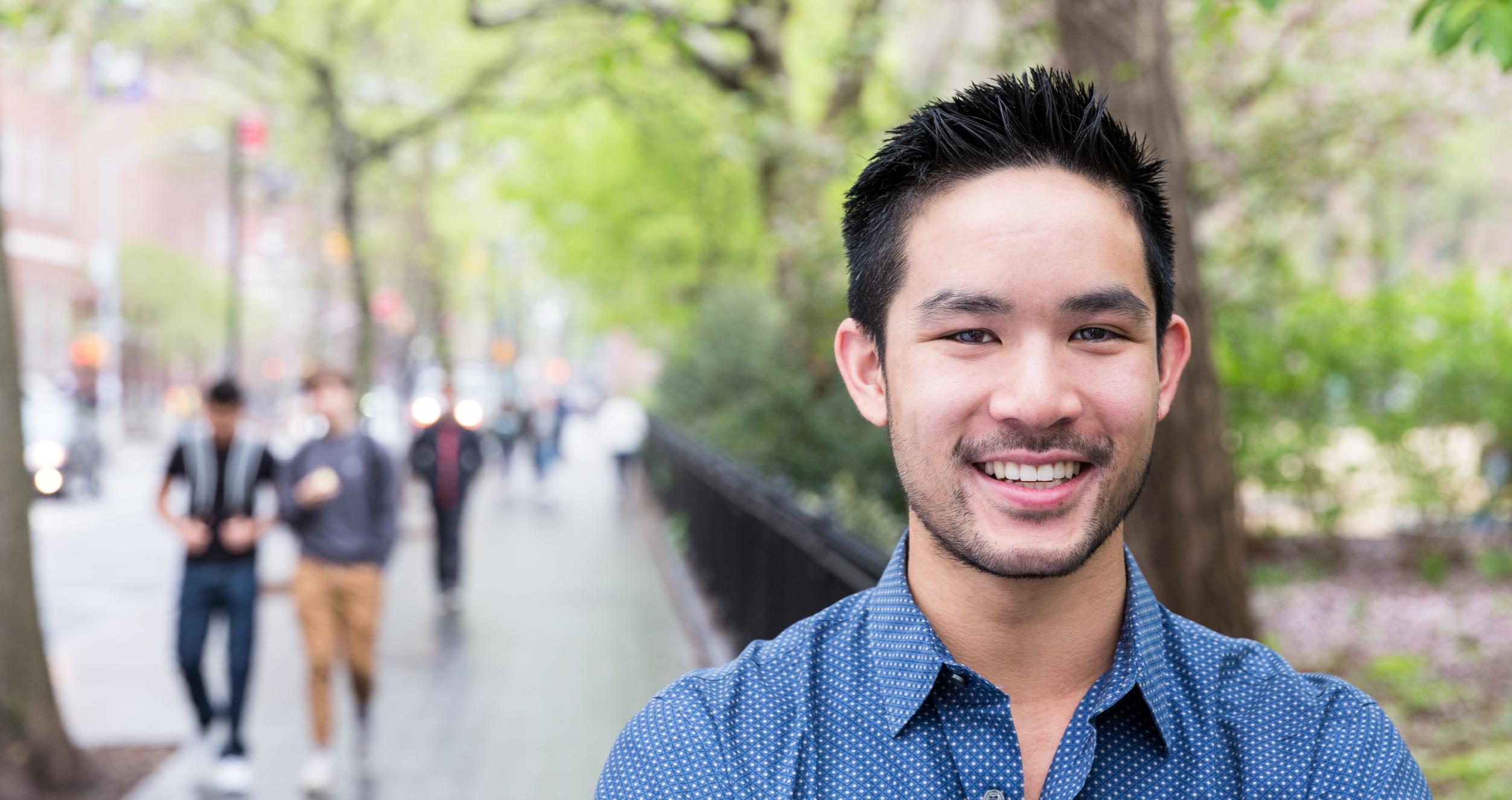 Student Voices
Anh Nguyen, MBA 2018
---
Hometown
Irvine, California
Undergraduate
School: UCLA
Major: Physics
Previous Company
Global Consumer Insights, Live Nation Entertainment
Summer Internship
Summer Associate, Bain & Company
Specializations at Stern
Entertainment, Media & Technology, Entrepreneurship & Innovation, Strategy
Student Clubs
Management Consulting Association (MCA)
Entertainment, Media and Sports Association (EMSA), AVP of Corporate Relations, Tech
Stern Technology Association (STA), VP of Corporate Relations
OutClass, VP of Admissions & Alumni
Stern Women in Business (SWIB), VP of Male Allies
What is your most treasured NYC spot?
Saigon Shack is one of my favorite places to eat. It is Vietnamese food just like my mom used to make it, and it's great to get great Vietnamese food when I'm so far from my family in California.
What has been your favorite class at Stern?
My favorite class so far has been Strategy, taught by Sonia Marciano. The lessons I learned in this class flipped how I think about business decision-making entirely and gave me new frameworks to think about strategy, not only in business but also in life. It was also the kind of class where we got to know Professor Marciano through the endearing stories about raising her daughter.
What type of experiential learning have you done?
I was in
Stern Consulting Corps
during my second semester at Stern. It has really allowed me to apply what I was learning in the classroom to a real project with a real client, under the supervision of a real life consultant. Knowing that I hadn't done consulting before, it was a great way to try out a new skillset in an atmosphere where I could fail without falling too hard.
Who is someone that has strongly influenced your time at Stern?
Earlier this year, Sallie Krawcheck (CEO and Co-Founder, Ellevest) spoke to our class about her time in the investment advisory business, her struggles as a woman, and how she ultimately came up on top, winning numerous accolades for her ability to stand for her beliefs in the face of losing large sums of money and her job. It was inspiring to see her be so steadfast in her morals, and I think it showed me that business isn't just about making money and that it sometimes pays off to do the right thing.
What has been the highlight of your time at Stern?
The highlight of my time at Stern has been the Block system. I was randomly assigned to Block 5, and immediately, I had a group of 70 best friends at school that made classes, recruiting, and moving to NYC so much easier and so much more fun. To this day, I fully expect some of my block-mates to be members of my wedding party.
How has our NYC setting prepared you for success?
One of the most valuable things about going to school in NYC is the access to the businesses that are here. I didn't know how valuable that would be until I actually got to campus. I've been able to do so many experiential learning classes and even took a semester internship that gave me experience that I needed to pivot successfully into consulting and strategy work. It was been an incredible experience that I don't think I could have gotten anywhere else.
Back to Student Profiles >>