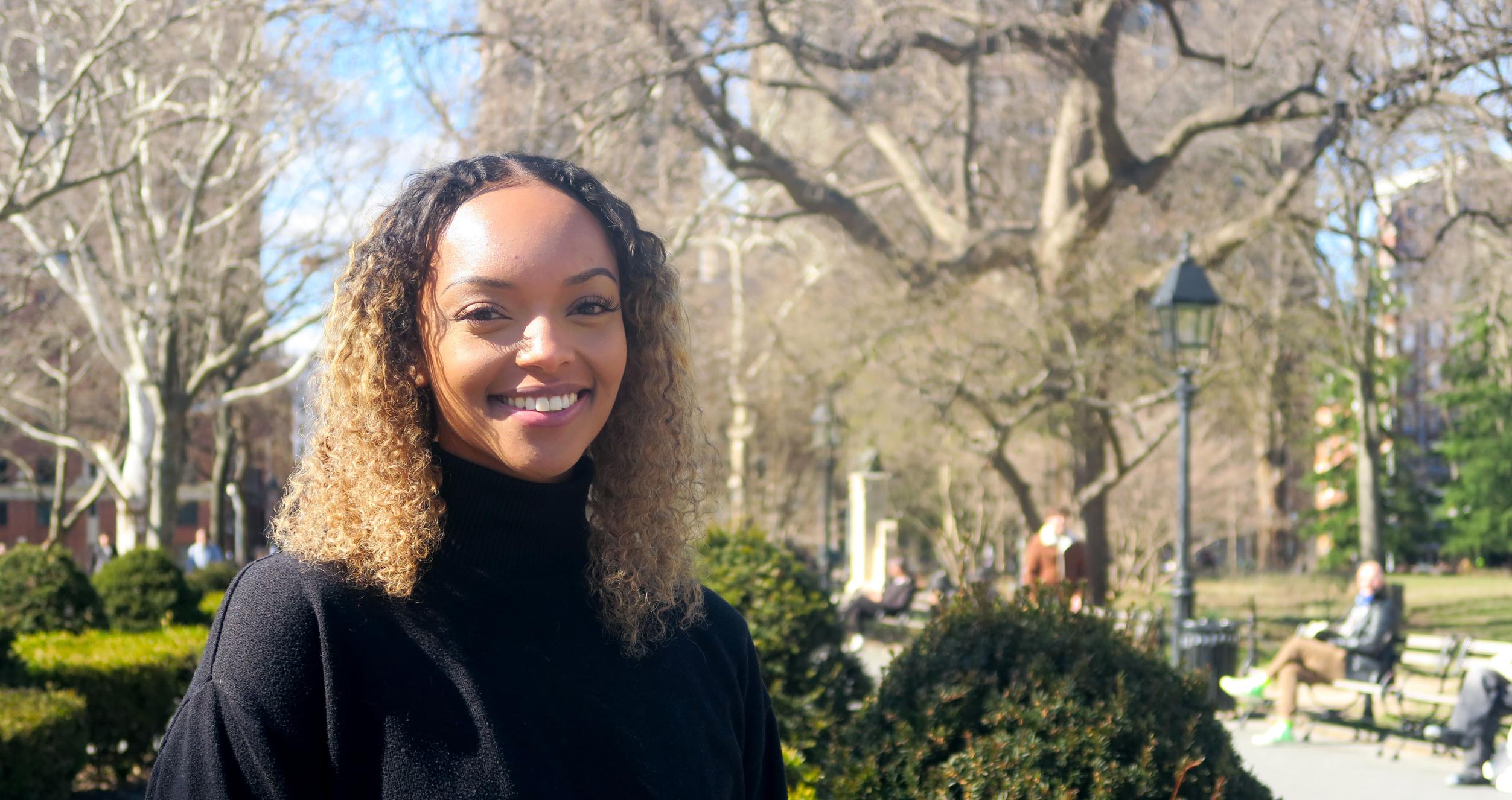 Student Voices
Eden Afework, MBA 2024
---
Hometown
Addis Ababa, Ethiopia
Undergraduate
School: Syracuse University
Previous Industry
Consulting
Summer Internship
Microsoft
Specializations at Stern
Global Business
Strategy
Student Clubs
Stern in Africa, AVP
Stern Technology Association
Association of Hispanic and Black Business Students
What advice do you have for prospective students?
Don't be afraid to reach out to current students and alumni to learn more about the program and get a sense of what the experience is like. This can help you make an informed decision and ensure that the program is the right fit for you. Find someone on platforms such as LinkedIn and reach out!
What advice would you give your first semester self?
Don't worry so much. The first semester is definitely overwhelming, as you are trying to juggle your academic workload, recruiting for internships, and trying to be as social as possible. However, it's crucial to occasionally take a breather and prioritize your well-being, both physically and mentally. Ultimately, everything falls into place, so make sure to cherish the present and enjoy the journey!
What surprised you the most about Stern?
The people. Given how smart and accomplished the student body is, I assumed that my peers would be super competitive. I was pleasantly surprised by the degree of collaboration and support I have experienced. Sternies are honestly some of the nicest, most helpful people I have ever met, and I feel grateful to be a part of such a supportive community.
 
How has being located in the heart of NYC set you up for professional success?
Stern's location in NYC is an invaluable advantage that has set me up for professional success. NYC is a global hub for a variety of industries, which meant that I had unparalleled access to tons of job opportunities and experts in the tech industry. I have gotten plenty of opportunities to network and strengthen relationships with professionals in my industry of choice.