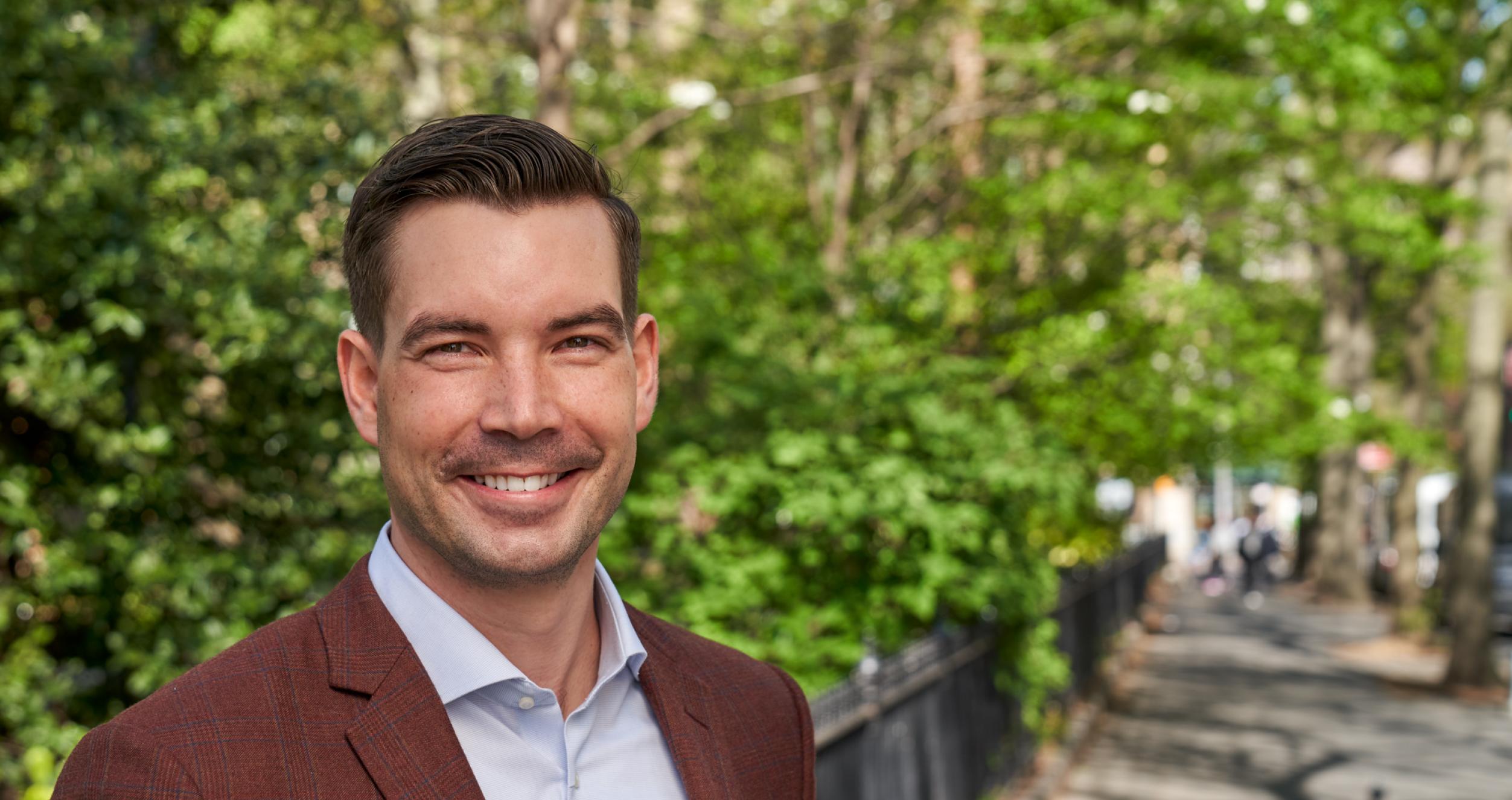 Student Voices
Tommy Dunn, MBA 2023
---
Hometown
Wolford, North Dakota
Undergraduate
School: United States Military Academy at West Point
Major: Systems Engineering
Previous Employer
United States Army
Summer Internship
Deloitte
Specializations at Stern
Finance, Accounting, Management
Student Clubs
Military Veterans Club, Co-President
Management Consulting Association, VP of Casing Initiatives
Business Analytics Cub
Stern Hoops
Stern Cellar
What is a spot in NYC that is special to you?
My final day of active-duty military service was July 4th, 2021. The next day I arrived in NYC and checked into a hotel, ready to start NYU's Fertitta Veterans Program. The Fertitta Veterans Program is an initiative specifically designed to support U.S. Military veterans and active-duty students in their transition to business school. That first day, I vividly remember walking past the arch and fountain in Washington Square Park on my way to Stern's Kaufman Management Center. I remember the great mix of emotions as I walked up to Stern for the first time. Relief: this moment was the culmination of years of GMAT preparation, admissions essays, interviews, and research. Gratitude: grateful for the opportunities and adventures that lay before me. Excitement: eager to meet my classmates and start this new chapter of our lives together. Washington Square Park is and will always remain a special place for me, and I always take the time to walk through the park on my way to class. 
How would you describe the culture and community within your class?
Stern is a community where I can be my authentic and best self. From my very first day, this community has been inviting, driven, and passionate about life. The culture at Stern has exceeded all expectations I held of business school. I truly feel like I belong to a team ready to take on the world's challenges and change it for the better. I never cease to be amazed by my classmates.
What was an experiential learning program in which you participated and how was your experience?
This past semester I enrolled in one of Stern's Doing Business In… courses.  Twenty Sternies and I traveled to Costa Rica where we partnered with the Instituto Centroamericana de Administracion de Empresas (INCAE) for a course in sustainable business practices. The lessons learned and connections made instantly presented opportunities for application in the real world. As part of the course curriculum, my cohort and I studied the coffee industry in Costa Rica, which included a site visit to the coffee farm Coopro Naranjo. My brother happens to be the founder of a specialty coffee shop based out of Arizona. Through this DBI I was able to connect the distribution team at Coopro Naranjo with my brother, creating an opportunity for my brother to purchase coffee directly from the farmer. The farmer turns a larger profit by selling directly to the end coffee shop and my brother's customers gain access to some incredible single-origin coffee beans.
What are you most looking forward to in your MBA2 year?
I look forward to the opportunity to pay my experiences forward to the MBA Class of 2024 through my role as Co-President of the Military Veterans Club (MVC). The MVC provides, education, career coaching, and a professional network to enable Stern's veterans to pivot industries and continue success in NYC. As veterans, one of our greatest assets is the leadership experience gained during our military service. The MVC seeks to leverage that experience and empower members to continue as leaders of the business world. 

Back to Student Profiles >>