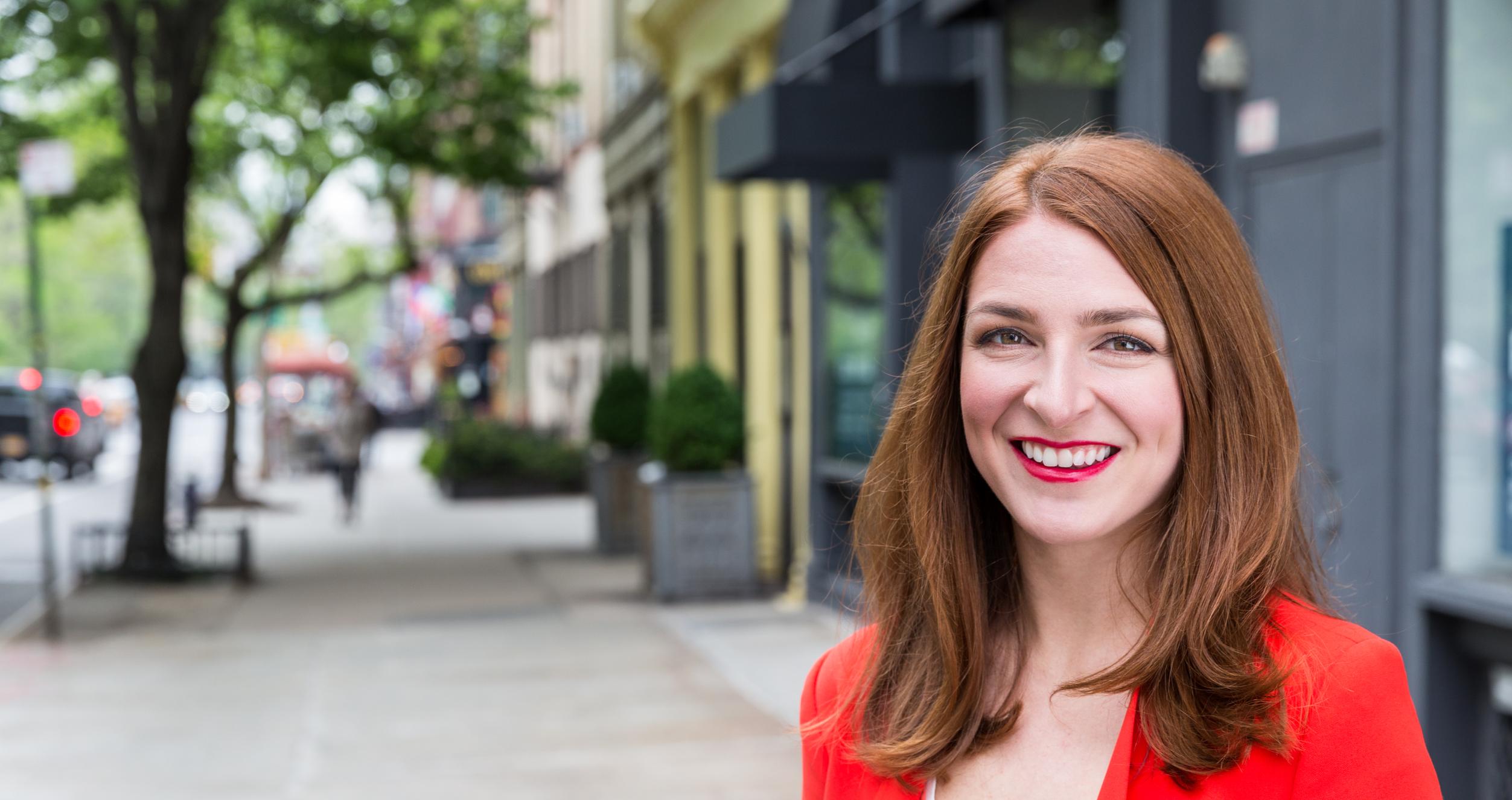 Student Voices
Julianne Helinek, MBA 2017
---
Hometown
Wyomissing, PA
Undergraduate
School: University of Pennsylvania
Major: Psychology
Previous Company
Communications Consultant, Take the Lead Women
Summer Internship
A.T. Kearney
Specializations at Stern
Finance, Leadership & Change Management
Student Clubs
Stern Women in Business (SWIB), Co-President
How did you find a sense of community and support within Stern?
Stern's community is unlike anything I've ever experienced. I didn't know it was possible to have this many smart, thoughtful, down-to-earth and fun people in one place. Making friends at Stern is ridiculously easy: join any club, attend any class, or go to any social event and you'll be sure to bump into incredible people you'll want to be friends with for life.
What was your favorite class at Stern?
My favorite class at Stern was Foundations of Finance with Professor Silber. The man made finance entertaining and interesting, even for someone with no prior experience in finance (e.g., me). I could listen to him talk about arbitrage all day.
What advice would you give to prospective students thinking about or in the process of applying to NYU Stern?
Stern really, really cares about who you are and what you'll be bringing to the school beyond your resume and your GMAT score. To succeed in the Stern admissions process, think about one or two things that define you--things that you're passionate about and could talk about all day long--and make them the centerpieces of your application. Stern's community doesn't happen by accident; it happens because the adcom is on the lookout for people with enthusiasm, personality and depth. Instead of just writing that you want to benefit from Stern's community, show the adcom what your unique contribution to that community would be.
Who is someone that has strongly influenced your time at Stern and your career search?
Brian Ruder, the director of the Leadership Fellows program, has had an incredibly powerful influence on my time at Stern and my life in general. Brian's dedication to my development as a leader has resulted in the richest and most rewarding year of personal and professional development I've ever experienced. I think the twelve of us in the program who have benefited from Brian's wisdom and guidance are some of the luckiest students at Stern.
How has Stern and our New York City setting prepared you for success in your specific industry?
I knew coming in to business school that I wanted to stay in New York after my MBA, so Stern's New York location was key to making that goal a reality. During the consulting recruiting process I was able to network with consultants from firms' New York offices, which was crucial because different offices within the same firm can have very different cultures. I'll be joining A.T. Kearney in New York after graduation, and the direct access to New York offices helped me find both a firm and an office that are a great fit for me.
Back to Student Profiles >>