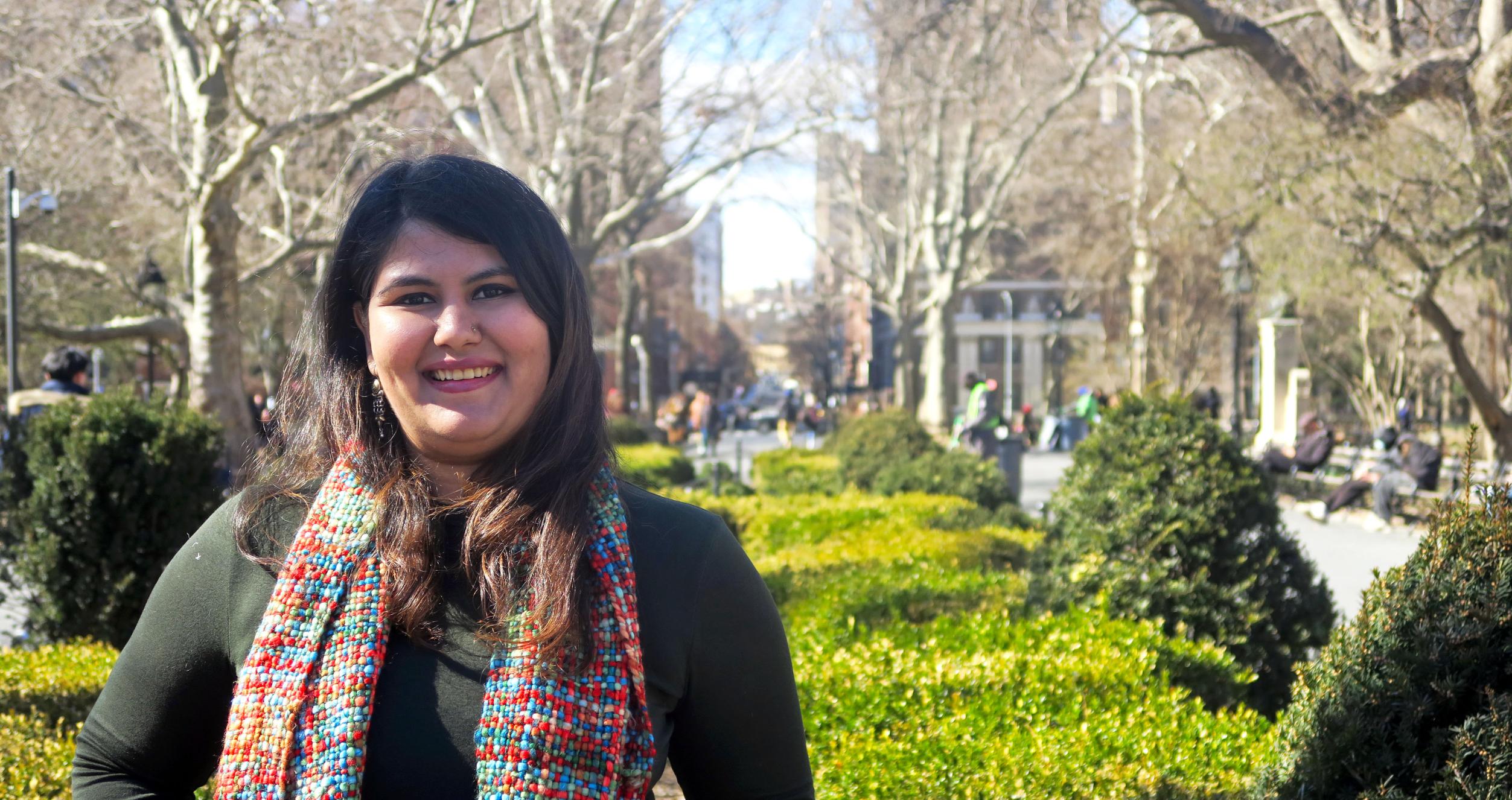 Student Voices
Chandreyee Mukherjee, MBA 2024
---
Hometown


Gurgaon, India

Undergraduate
School: 

Cornell University

Previous Company


Deloitte Consulting

Summer Internship
Strategy&
Specializations at Stern


Corporate Finance


Strategy
Student Clubs


Stern Management and Strategy,

Co-President




Stern Technology Association,

VP of Admissions




South Asian Business Association at Stern




Stern Women in Business


Management Consulting Association
How did you prepare for the program before you began it?
Firstly, I took some time off! I wanted to clear my head prior to starting my first semester at Stern so I could start this chapter in my life feeling refreshed. Secondly, among all the introductory events that Stern clubs held, I joined as many as I could (the South Asian Business Association zoom calls were great!) over the summer to start to build connections with the MBA2s (second-year MBA students) and to get a feel for the program. Lastly, I came to the city a few days before the program started so I could orient myself to New York City and feel more at ease as I headed into LAUNCH Orientation.
What class/professor has made the deepest impression on you?
The one class that has had a deep impact on me is Global Strategy, taught by Professor Sinziana Dorobantu. I have really enjoyed this class as I've not only learned immensely from Professor Dorobantu's insights but also from my peers' perspectives. The discussions in this course are enriching and it has been really interesting to see how companies chart their paths globally as well as what they think about as they expand outward.
What advice do you have for prospective students?
Use the entire application process, especially the Pick Six, to show Stern what makes you uniquely you. The school wants to get to know you holistically and understand what drives you - both within and outside the framework of the MBA. Stern really does value the EQ half of the EQ + IQ equation, so definitely bring your whole self to the application.
What advice would you give your first semester self?
If I had to give my first-semester self any advice, I would ask her to be a little less harsh on herself. Pausing your career to get an MBA is a really big change, and not everything will fit into place immediately. Attending classes, recruiting for an internship, maintaining a social life, and adjusting to a new city all take time, and it's perfectly okay to take that time to find your footing. It can feel overwhelming at times, but there is comfort in the fact that you are not alone and that there are MBA2s (second-year MBA students) out there to catch you when you feel like you're flailing.
How has being located in the heart of NYC set you up for professional success?
Stern's location in NYC was one of the key drivers for why I chose to come here for business school. I was recruiting across a few different industries and being in NYC enabled me to have in-person interactions with folks from each of these industries. I was able to make more meaningful connections and get a deeper understanding of what each role entailed. In addition, being in the city means that I'm exposed to a plethora of experiences outside of the classroom that I wouldn't get anywhere else, such as catching a Broadway show or watching the Macy's Thanksgiving Parade in person.