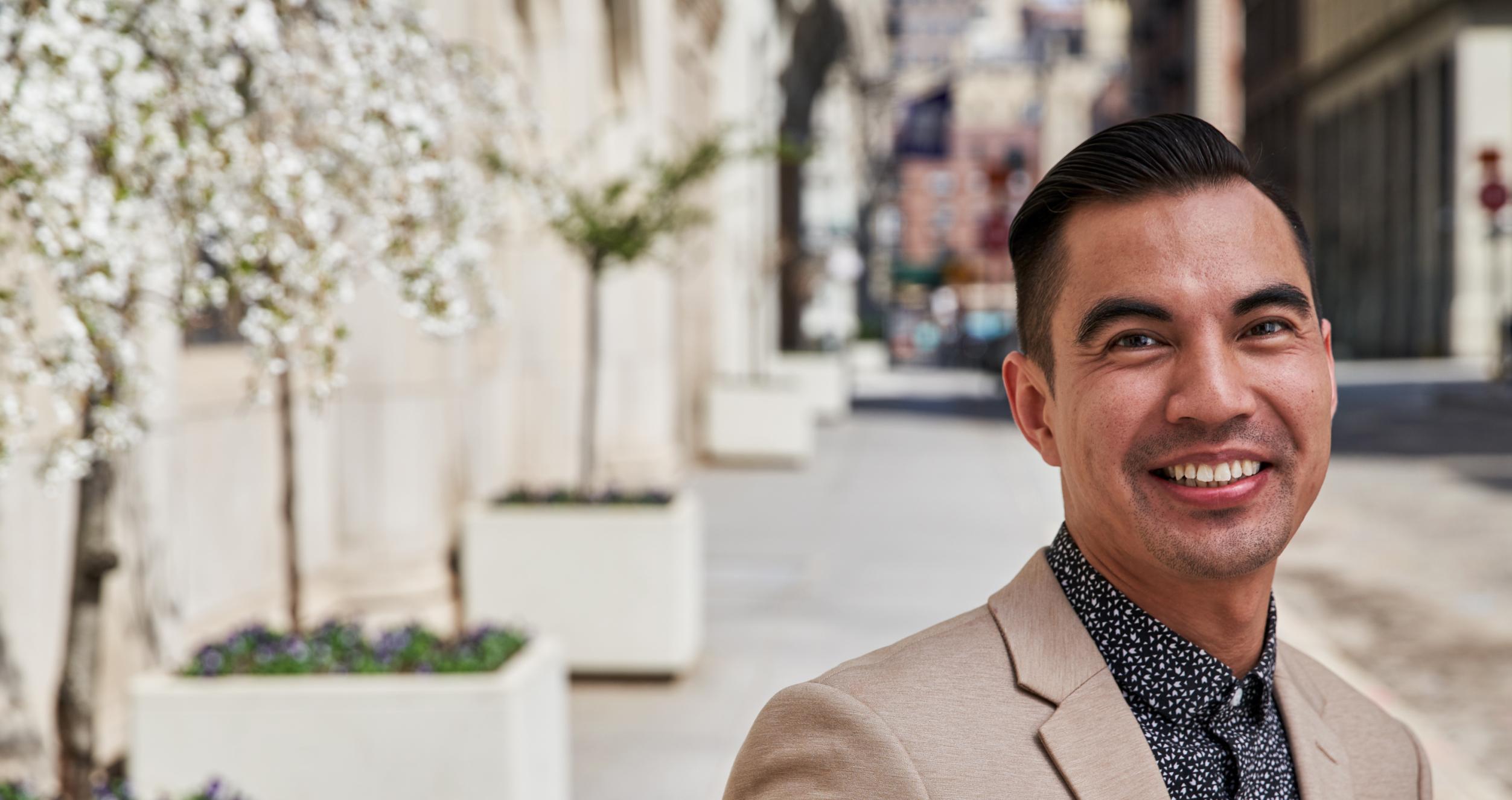 Student Voices
Eli Daquioag, MBA 2016
---
Hometown
Union City, CA
Undergraduate
School: University of California, San Diego
Major: Management Science
Pre-MBA Role
Manager, Digital Content, Chegg
Current Role
Business Development & Strategic Partnerships, Bleacher Report
Specializations at Stern
Entertainment, Media & Technology, Strategy
Student Clubs
Entertainment, Media & Sports Association, President
Association of Hispanic & Black Business Students
Stern Hoops
Stern Technology Association
What is your most treasured NYC spot?
There are too many to mention, but a majority of the big Stern social events (e.g., AHBBS Date Auction, OutClass Lip Sync Competition, Think Local Drink Social Fashion Show Fundraiser, and Charity Ball) were some of the best experiences I've had in NYC. As a transplant from California, these major social events allowed me to truly bond with my classmates beyond the classroom and give me a family away from home.  
What was your favorite class at Stern?
My favorite class at Stern was Movie Marketing and Distribution with Professor Gary Faber. I liked it so much that I signed up to be Professor Faber's teaching assistant for the class the year after I took it! The final class project was to create a marketing and distribution plan for an entirely new movie idea that you and your group came up with. The class allowed me to tap into both my business and creative minds and work on something I was truly passionate about.
How did you find a sense of community and support within Stern?
As a transplant from California who had spent his whole life on the West Coast, I wasn't sure what to expect moving across the nation. Now looking back, choosing Stern and moving to New York was one of the best decisions I have made in my life. Through student clubs like AHBBS and EMSA, major social events like Charity Ball and the Think Local Drink Social fashion show fundraiser, and just random hangout sessions across "the city that never sleeps," I have found a group of people that I can truly call family and I know will be there alongside me for my ongoing professional and personal journey. 
How did our NYC setting prepare you for success?
Being at Stern in the heart of New York City was instrumental in paving the way for me to succeed within the entertainment and media industry. Going into Stern, I was a hopeful industry switcher without much experience in the field. Immediately upon starting the program, Stern's Office of Career Development team helped me reshape my resume to highlight transferable skills that entertainment companies would find valuable. That allowed me to get a spring semester internship with NBCUniversal during my first year, which is something I wouldn't be able to do if I weren't a 20-minute subway ride away from Stern's campus to 30 Rockefeller Plaza. From there, I just continued to grow my experience and confidence in working in media which has led me to where I am today.
What advice would you give to prospective students?
I highly recommend you visit the campus in-person and/or sign-up for recruiting events that will give you a sense of the strong culture and community that NYU Stern fosters. The school really leans into the IQ + EQ mantra and one of the best ways to experience how successful they've been with the EQ half is to interact with the community in-person, whether that be with current students, faculty and staff, or alumni.  
Why did you choose NYU Stern?
I chose Stern because it had one of the strongest programs in the industry I wanted to switch into, which was entertainment and media. In addition, as a California native, I wanted to push outside of my comfort zone and live in one of the greatest cities in the world. But most of all, I chose Stern because of its community and its focus on creating a business school culture that is both exceptional in IQ and EQ. 
Back to Student Profiles >>