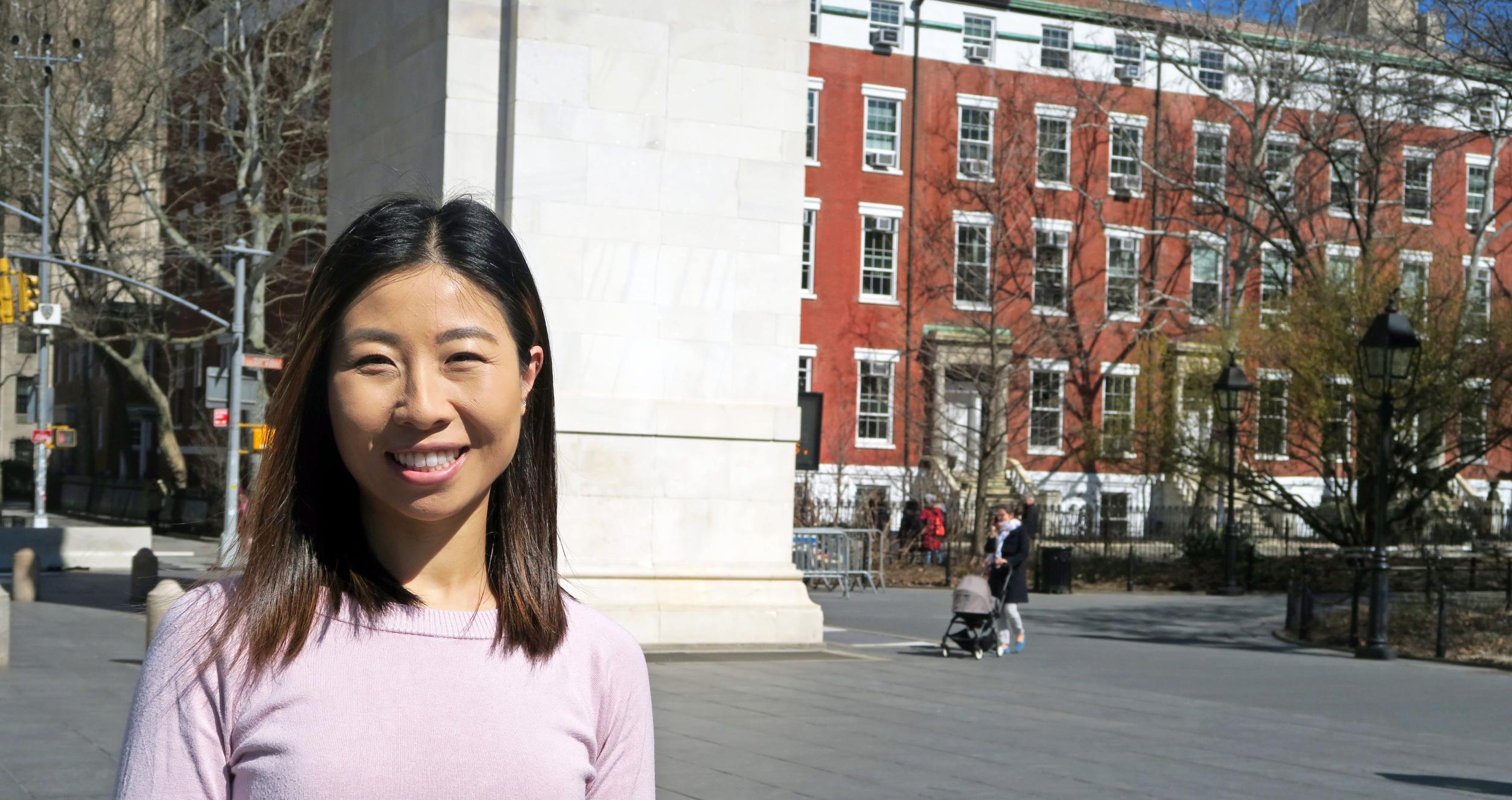 Student Voices
Helen Wei, MBA 2024
---
Hometown


San Francisco, CA

Undergraduate
School: 

University of California, Davis

Previous Company


Financial Services Tax at Ernst & Young

Summer Internship
I

nvestment Banking Associate at J.P. Morgan

Specializations at Stern
Finance
Strategy
Student Clubs


Graduate Finance Association,

Co-President




Stern Private Equity & Venture Capital Club




Stern Women in Business




Asian Business Society




The Association of Hispanic & Black Business Students




Stern Adventures Club
What advice do you have for prospective students?
Take some time prior to school to intentionally set your goals and priorities for the next two years. Once school begins, time moves fast, and you will get inundated with information, events, and schoolwork competing for your time and attention. It is easy to get swept up in the herd and the noise. If you have clear goals and priorities coming in, you can use them as guidelines in deciding how to spend your time and with whom.
What club or organization are you most proud of being a part of?
The Consortium — their mission of advancing diversity and inclusion in global business education and leadership is near and dear to my heart. The Consortium members and fellows are compassionate, inclusive, and culturally sensitive, and are all people I admire and enjoy spending time with.
How has being located in the heart of NYC set you up for professional success?
As someone who recruited for investment banking, being in the heart of New York City was vital to my networking efforts as the bank headquarters are all located in the city. It allowed me to jump from class to informational interviews to networking dinners easily. Being able to attend networking events in person definitely gives Sternies a leg up because it is much easier to leave a positive impression in-person than through video chats or phone calls.
How would you describe the Stern community?
Collaborative, diverse, and ambitious. Sternies are very willing and open to working together even in competitive environments such as recruiting. Our community is also comprised of people from all kinds of backgrounds: gymnasts, chemistry teachers, veterans, entrepreneurs, and so much more. Lastly, Sternies are very determined and driven to succeed; and that is evident in the classroom, in recruiting processes, and in the leadership of student organizations.