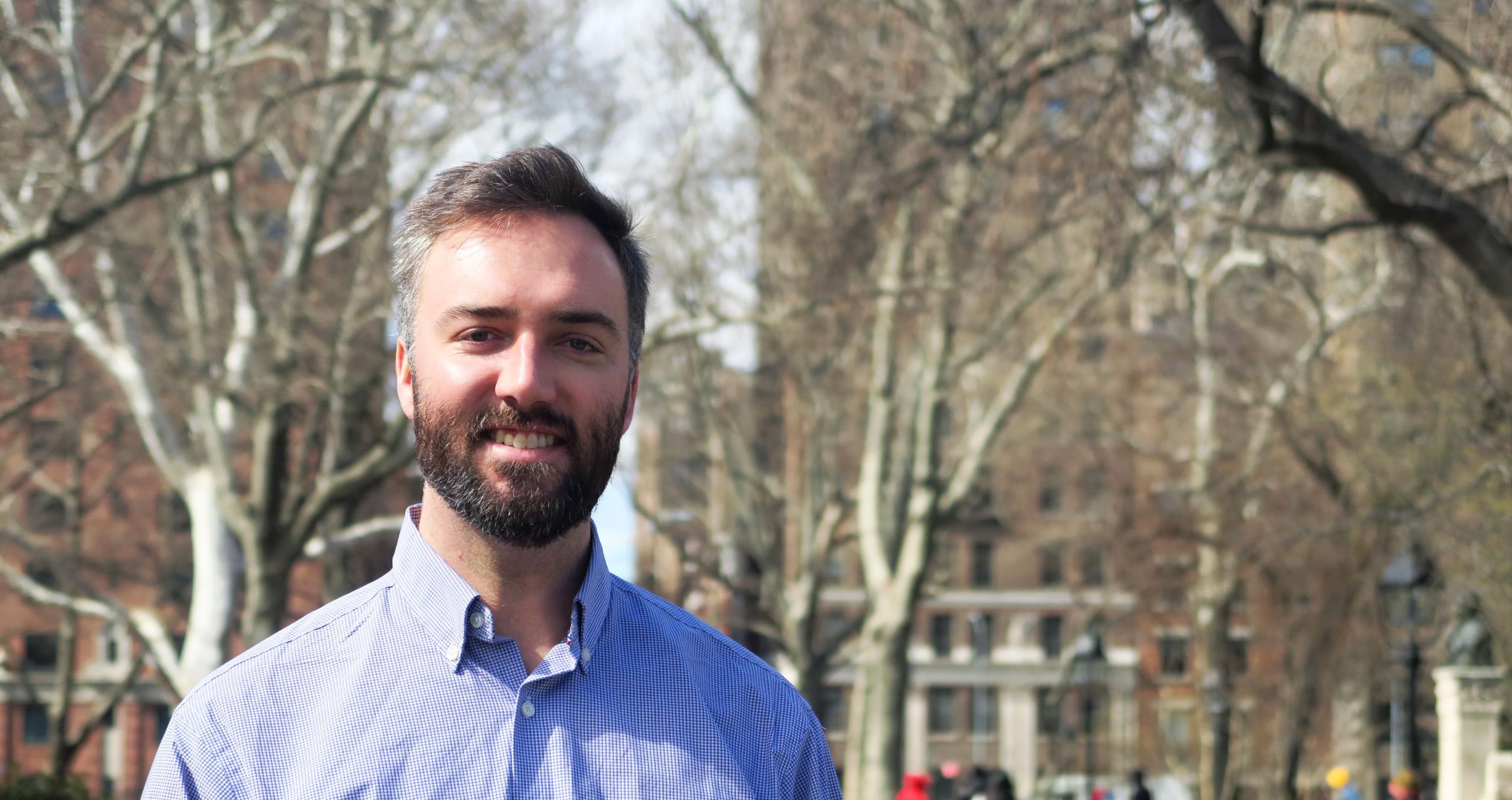 Student Voices
Nicholas Ball, MBA 2024
---
Hometown
Los Angeles, CA
Undergraduate
School: University of North Carolina at Chapel Hill
Previous Company
Strategy Consulting at Accenture
Summer Internship
Integrated Dermatology
Specializations at Stern
Healthcare
Strategy
Student Clubs
Stern Management & Strategy Association, VP of Marketing and Communications 
Management Consulting Association 
Stern Healthcare Association  
Stern Hoops, Co-President 
Stern Private Equity and Venture Capital Association 
Stern Adventures
Stern Cellar
What advice do you have for prospective students?
Really do your research on the schools you are applying to, and as part of that research, try to talk to as many people who went to those schools as you can, both in your personal and professional network. Ask any burning questions that you have (there are no dumb questions!), including questions about their experience and what made them choose a particular school. Stern is a fantastic place and, of course, we'd love to have everyone come to Stern, but personal fit is very important, so you should choose a school based on where you feel most comfortable.
What advice would you give your first semester self?
Take more time to enjoy yourself! The first semester can be quite busy with countless recruiting events on top of classwork and other activities at Stern. It's an exciting but also stressful few months, so it's important to take some time for yourself and do what you enjoy throughout the process. There are many social events throughout the first semester, but it's easy to become consumed with all that is thrown at you and feel like you don't have time to have fun. However, taking a day/night or two off every week to do something fun is crucial to prevent feeling burnt out towards the end of the semester.
What surprised you the most about Stern?
I think what surprised me the most about Stern is how open and willing everyone is to help each other / work together. I was a little worried that I'd get to school and everyone would have "sharp elbows" and be overly competitive with classwork and recruiting, but in retrospect that couldn't be further from the truth. The culture is extremely collaborative. Even from a recruiting perspective, where students are technically competing for the same roles in many cases, Stern students are still highly collaborative. Whether it's doing practice case interviews together, going over behavioral interview questions, or providing advice on firm-specific questions, Sternies go above and beyond to help their peers succeed. I would even venture to say that Stern students root for their peers' success almost as much as they root for their own success.
How has being located in the heart of NYC set you up for professional success?
One of the primary reasons that I came to Stern was because of its location in NYC. Going to business school in New York unlocks so many professional / networking opportunities that would be hard to replicate elsewhere. Many firms will host "coffee chats" (informational interviews) at their respective NYC offices where students can meet and chat with current colleagues and also get a feel for what the office culture is like, an experience that is unique to being based in New York. Additionally, some of the best and brightest minds in the business world are based in NYC, and often those folks will come to Stern to give a talk about their field of expertise as part of a Stern-sponsored event, be a guest lecturer, or even teach a class entirely.
How has Stern prepared you for the recruiting process?
One of the many things that I've been impressed by so far at Stern is the number of resources available to help you succeed in the recruiting process. Stern's Office of Career Development is a tremendous resource for help with things like interview prep or being a sounding board for any recruiting concerns you have. They also provide workshops that provide helpful guidance on how to approach the recruiting process, best practices, industry-specific tips, etc. In addition to OCD's resources, there is a student-run professional club for basically every recruiting path that students can take. These clubs are a way for second-year students who successfully landed internships / full-time offers in a particular recruiting track to pass on their knowledge to first-year students. The education, resources, and support that these clubs provide are essential to successfully navigating the recruiting process.