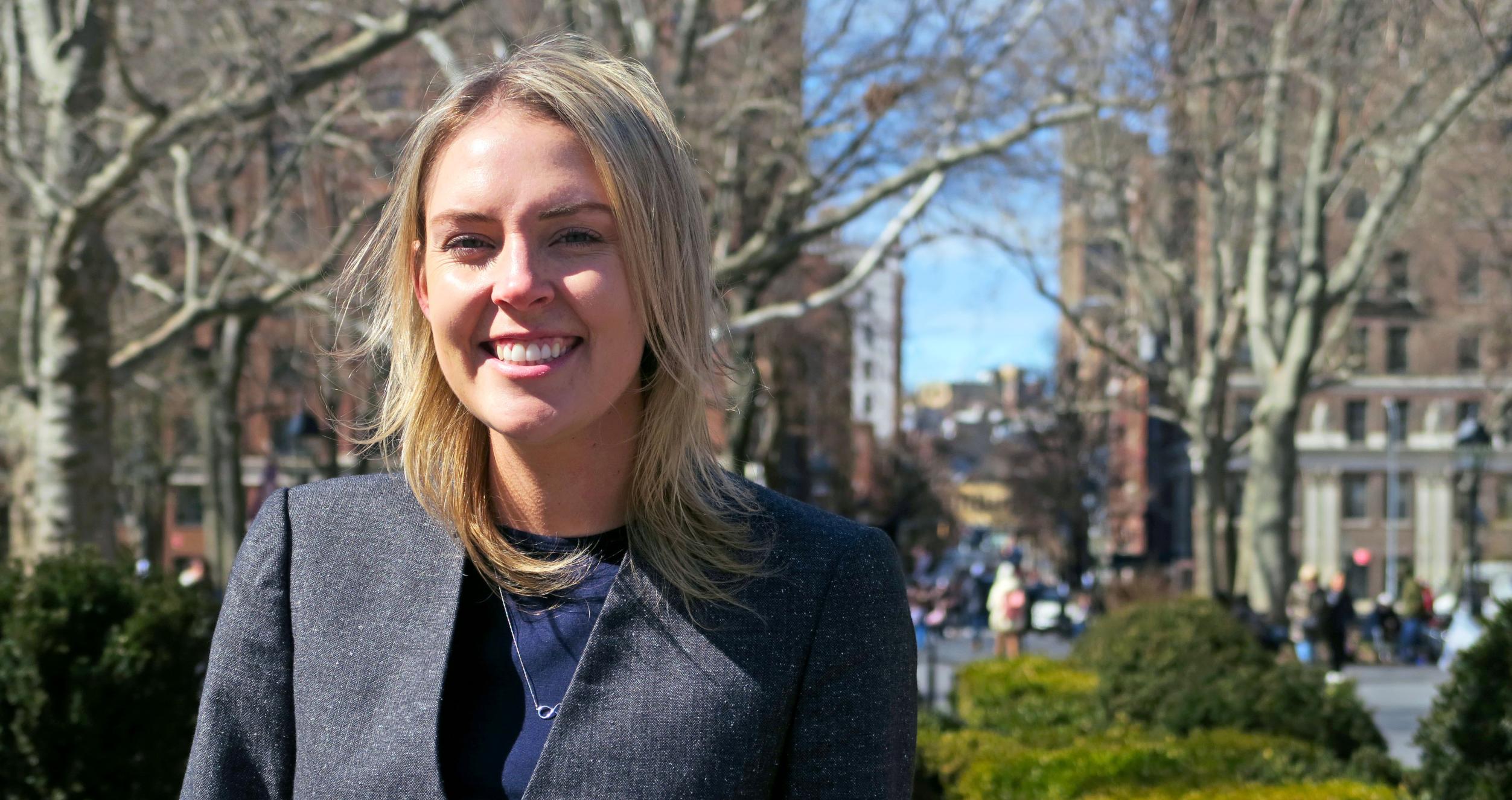 Student Voices
Paige Muschott, MBA 2024
---
Hometown


Menlo Park, California

Undergraduate
School: 

Southern Methodist University

Previous Company


Financial Planning & Analysis in the technology industry at a startup called PandaDoc

Summer Internship


Investment Banking Associate at J.P. Morgan

Specializations at Stern
Finance
Student Clubs


Graduate Finance Association,

AVP Finance




Real Estate Club,

AVP Finance




Luxury & Retail Club




Stern Women in Business
What advice do you have for prospective students?
Really try to enjoy every minute and take advantage of the opportunities and resources that Stern provides. The time goes by so quickly, you really want to make the most of it while you're here.
What advice would you give your first semester self?
Not to stress over the little things. Recruiting works out the way it's meant to, and you will make mistakes, but that's okay, and move past it quickly.
What surprised you the most about Stern?
I'd heard from alumni about the amazing community, but I wasn't really able to comprehend the extent to which my classmates would support me. Time and time again, I've been so impressed by my classmates' willingness to help each other, even if they hardly know them.
How has being located in the heart of NYC set you up for professional success?
Being in NYC for investment banking recruitment was so valuable. I was able to meet with bankers in person and actually spend time at their offices. I think this really gave me the opportunity to form deeper connections and get a more tangible sense of the culture at each firm.
How has Stern prepared you for the recruiting process?
The Graduate Finance Association and the Office of Career Development both worked tirelessly to prepare and support my investment banking class throughout the recruitment process. I feel very grateful that they took the guesswork out of recruitment. From the overall logistics to the smallest details, they answered every question and helped prepare my classmates and me.