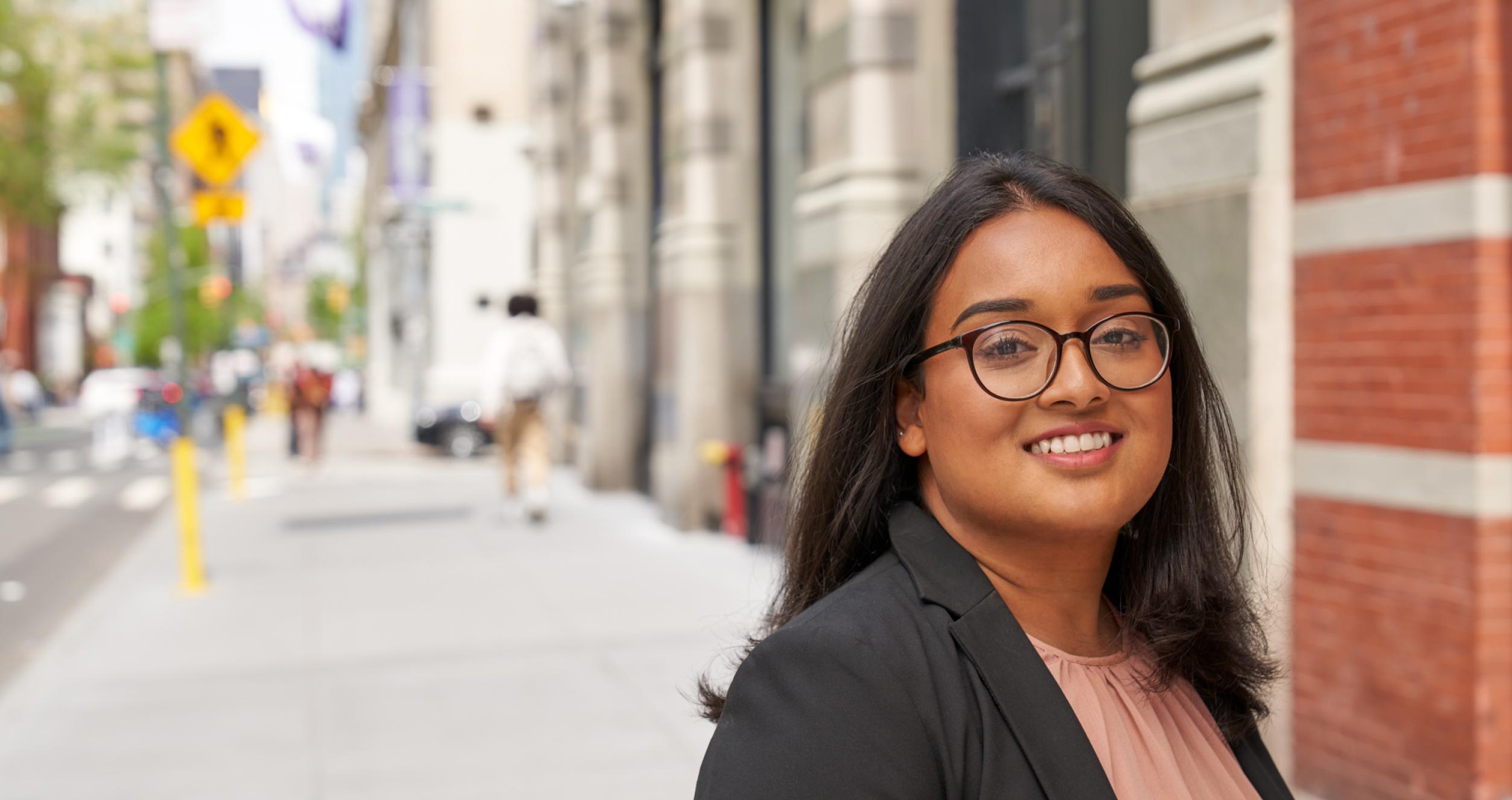 Student Voices
Mahwish Mahbub, MBA 2023
---
Hometown
Dhaka, Bangladesh
Undergraduate
School: New York University
Major: Economics
Previous Company
Bank of America
Summer Internship
Investment banking at Morgan Stanley
Specializations at Stern
Finance, Banking & Strategy
Student Clubs
Graduate Finance Association - Co-President
Stern Student Government - VP of Events

What is a spot in NYC that is special to you?
What was your favorite class at Stern?
Marketing with Professor Adam Alter
How did you find a sense of community and support within Stern?
I found community by joining clubs and leaning into the Stern student community! The clubs at Stern are a great way for students to connect with each other through shared backgrounds and professional or recreational interests. Stern prides itself in having strong EQ, and this really comes through in the willingness of Sternies to make life-long connections and support each other in their business school journeys. Whether it's a professional, affinity or special interest club, the student-run clubs are an incredible opportunity for Sternies to expand their network and seek the support they need to achieve their goals.
What are you most looking forward to in your MBA2 year?
I'm looking forward to connecting with the incoming class and participating in a Doing Business In (DBi) course.
What advice do you have for prospective students?
Be thoughtful and intentional about what you want to do or the impact you want to make at Stern, because those 2 years will go by sooner than you think! Take advantage of every opportunity Stern offers you.
Back to Student Profiles >>