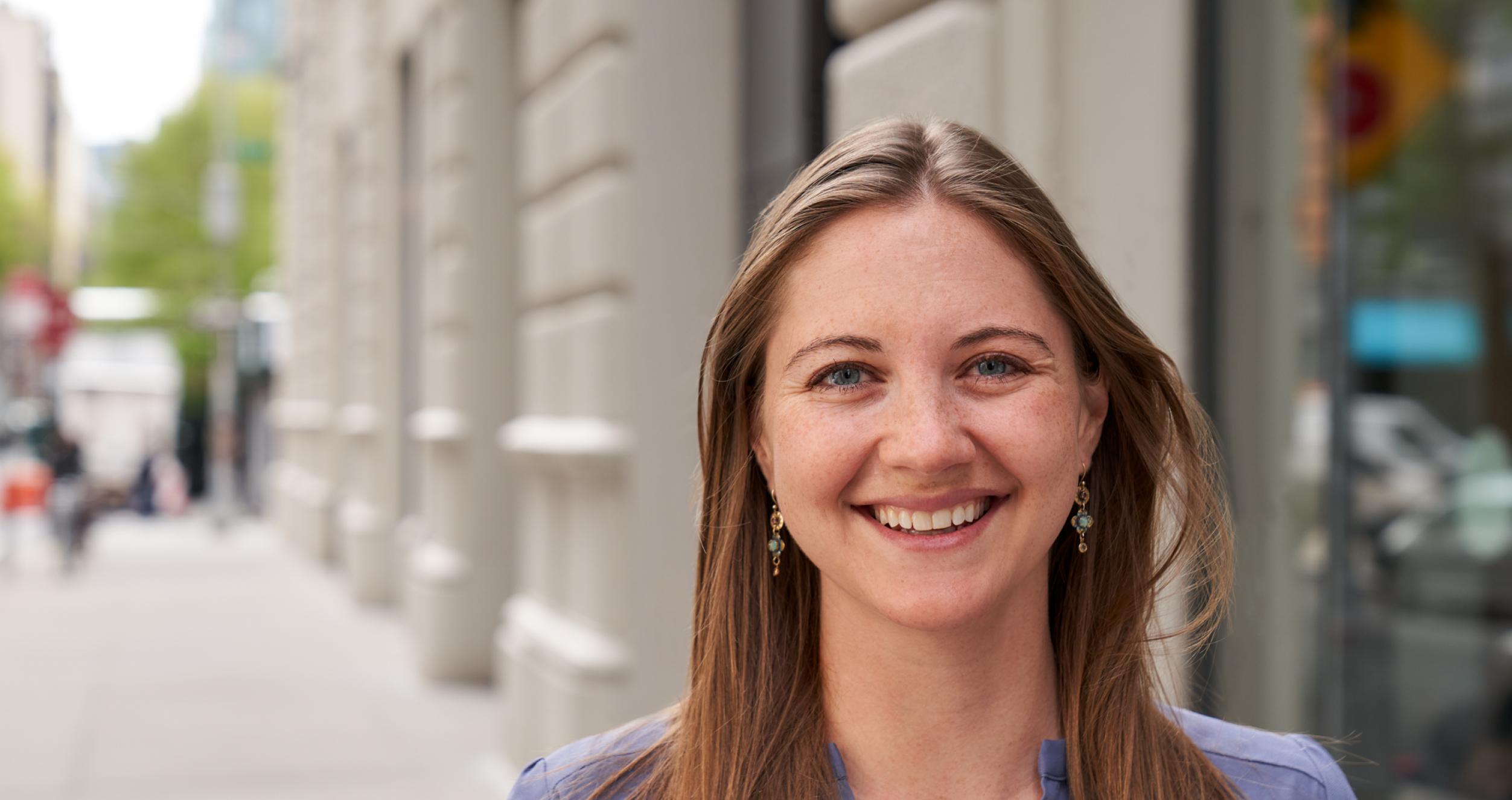 Student Voices
Sarah Mathison, MBA 2023
---
Hometown
San Diego, CA
Undergraduate
School: University of California, Los Angeles
Major: Business Economics
Previous Company
HR Consulting, Mercer
Summer Internship
Go-to-Market Strategy at ServiceNow
Specializations at Stern
Tech Product Management, Marketing, and Leadership and Change Management
Student Clubs
Stern Women in Business (SWiB) - VP of Admissions
Stern Technology Association (STA) - VP of Knowledge Management
Berkley Center for Entrepreneurship - Venture Associate
Orientation Leader
What was your favorite class at Stern?
My favorite class has been Leadership in Organizations with Professor Nate Pettit. I really enjoyed the opportunities to reflect on my values and on how leading is distinguished from simply "managing." There was also something engaging about getting to experiment with styles and strategies of leadership and communication through the activities we ran in class - we weren't just talking about the concepts, but also got the opportunity to "practice what was preached" in a meaningful way.
What has been a highlight of your Stern experience?
I had the chance to participate in the Ventures Associate program, organized in partnership between the Entrepreneurship & Startup Association, and the Berkley Center for Entrepreneurship. Over 4 months, I worked as a consultant for 3 young start-ups on everything from market sizing, to drafting terms of service, to branding strategies - and not only did I learn a TON about different industries, market needs, and the start-up experience in general, but I also simply enjoyed feeling useful to these awesome entrepreneurs looking to bring their ideas to life.
What are you most looking forward to in your MBA2 year?
The culture of giving back is so strong at Stern, and I benefited SO much from the support, advice, and encouragement of the class of 2022. I am excited for the chance to pay it forward through my positions in SWIB and STA next year, as well as by acting as an orientation leader in August. And - now that I know my way around the city, I can continue to go on more adventures and explore everything NYC has to offer!
Back to Student Profiles >>