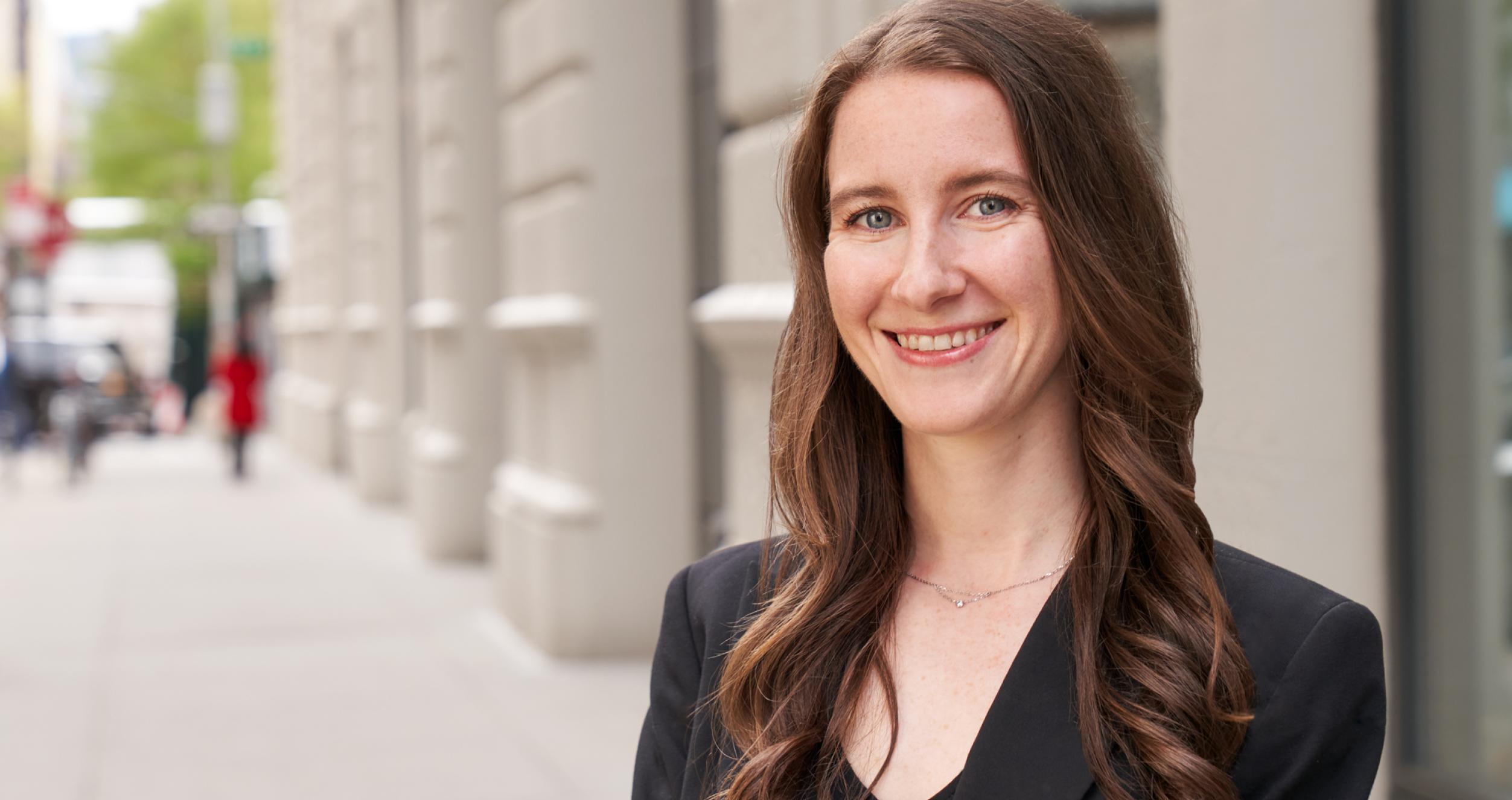 Student Voices
Rachel Roizin-Prior, MBA 2023
---
Hometown
Easton, PA
Undergraduate
School: Ithaca College
Major: Integrated Marketing Communications
Previous Company
Advertising - GroupM
Summer Internship
Management Consulting - PWC
Specializations at Stern
Leadership and Change Management, Strategy, Business Analytics
Student Clubs
Student Government -  VP of Communications
Management Consulting Association - VP of Programming Office of Career Development (OCD)
Career Mentor Stern Women in Business (SWiB)
OutClass
How has Stern's location in NYC impacted your experience?
Being in New York has added an extra layer of excitement to the MBA program - there's always something to do for any interest. I've been able to see Broadway shows, go to concerts and museums, hold meetups in central park, and more with my new friends. While it can be hard to narrow down the opportunities, having no class on Fridays allows you to explore the city. It was great to attend corporate presentations, happy hours, and events in person during the recruiting season which helped me understand each company's culture on a deeper level.
What was your favorite class at Stern?
My favorite class at Stern was Leadership in Organizations with Professor Nate Pettit. The three-hour class flew by each week, and it was easy to see that Professor Pettit genuinely cared for each student. Through hands-on activities and games, my class was able to experience and discuss what it takes to be a leader, initiate change, and thoughtfully make decisions. By the end of the semester, we had spent several weeks analyzing ourselves and created detailed leadership plans for the future.
What are you most looking forward to in your MBA2 year?
With recruiting out of the way, I'm looking forward to further developing my leadership skills and getting even closer with my classmates. Between being an orientation leader, participating in leadership fellows, and preparing MBA 1s with recruiting, I'll have the opportunity to practice giving and receiving feedback, public speaking, and learning more about my peers.
Back to Student Profiles >>