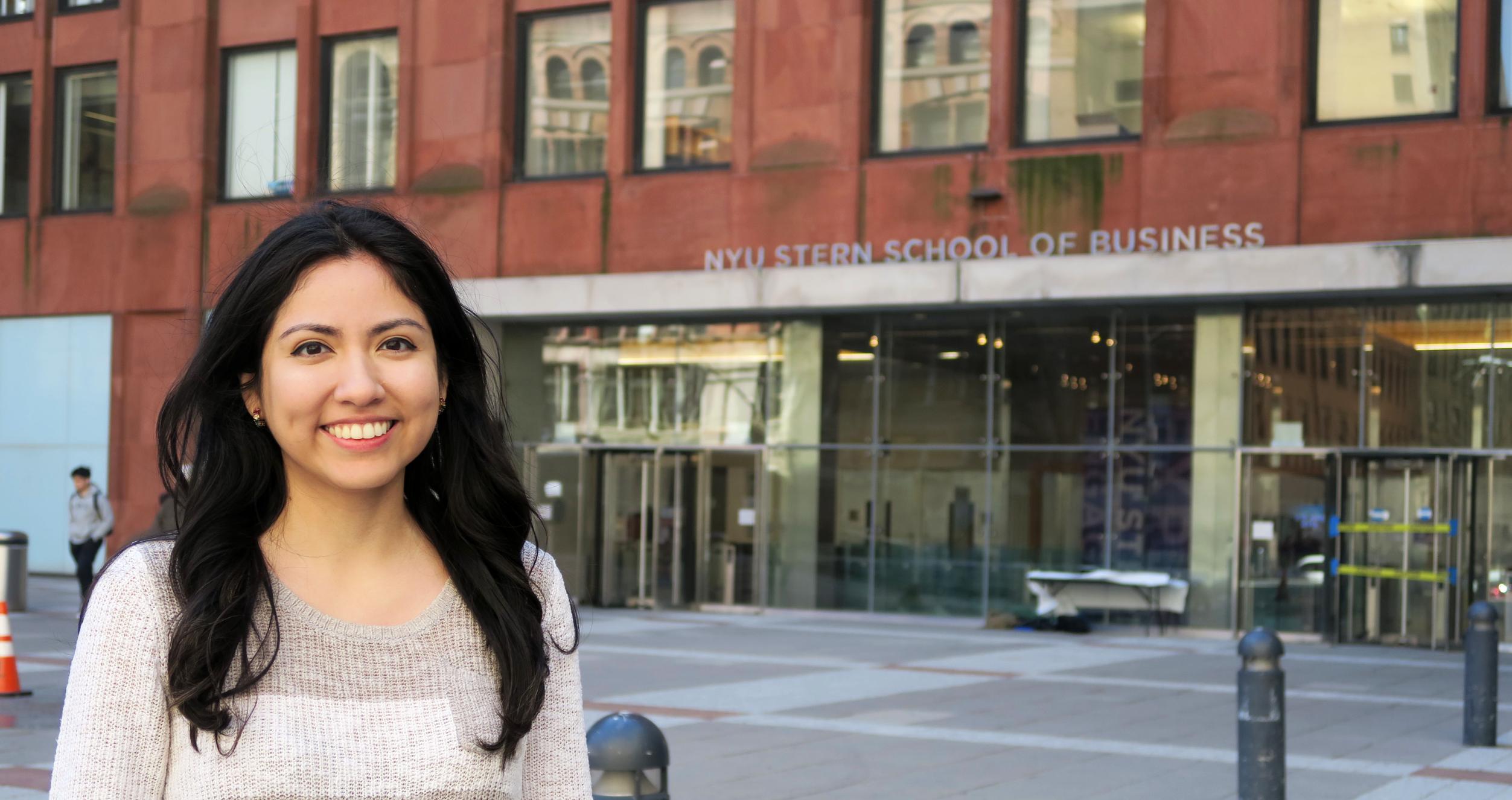 Student Voices
Ximena Tellez, MBA 2024
---
Hometowns


Peru/Florida/Maryland

Undergraduate
School: 

New York University

Previous Company


Prudential

Summer Internship


Ernst & Young

Specializations at Stern
Change Management 

and Leadership




Strategy


T

ech Product Management

Student Clubs


The Association of Hispanic & Black Business Students,

President




Student Government,

VP Admissions




Gaming and ESports Management Society,

VP Admissions




Management Consulting Association




Stern Women in Business 




Latin American Business Association
What class/professor has made the deepest impression on you?
Nate Pettit- Leadership in Organizations because it constantly helps me self-reflect on what I have done in the past in order to become a better leader in the future. 
Brett Prescott-Technology Innovation Strategy because it was amazing to understand the impacts new technology has in each industry. It was great to see ChatGPT used and discuss its effects in different classes.
What advice do you have for prospective students?
Network network network: It's not just about what you know; it's also about who you know. Reach out to current MBA students and alumni to get the inside scoop on the program and make valuable connections. Plus, they might be able to give you some tips on the best local pizza joints (a crucial factor in any successful MBA experience).
Embrace the challenge: Pursuing an MBA is no easy feat, but remember that you're up for the challenge. Be prepared to work hard and dedicate a lot of time to your studies, but also remember to have some fun along the way. Enjoy the journey!
What advice would you give your first semester self?
Don't be afraid to put yourself out there. Also, constantly remind yourself to take a step back, breathe, and keep going! Recruiting can be overwhelming, but in the long run, everything will be okay! Always remember "your why"; it is so easy to move along with the herd, but if you stay true to who you are, you will always end up in the right place.
What club or organization are you most proud of being a part of?
The Association of Hispanic & Black Business Students (AHBBS).
Who makes up your chosen family at NYU Stern?
How would you describe the Stern community?
At Stern, you'll learn a lot about business and meet people from all over the world. You'll also get to explore the city and try some of the best food around. Sometimes it might be tough, but it'll also be exciting and fun. In the end, you'll have new friends and lots of knowledge to help you in your future career.