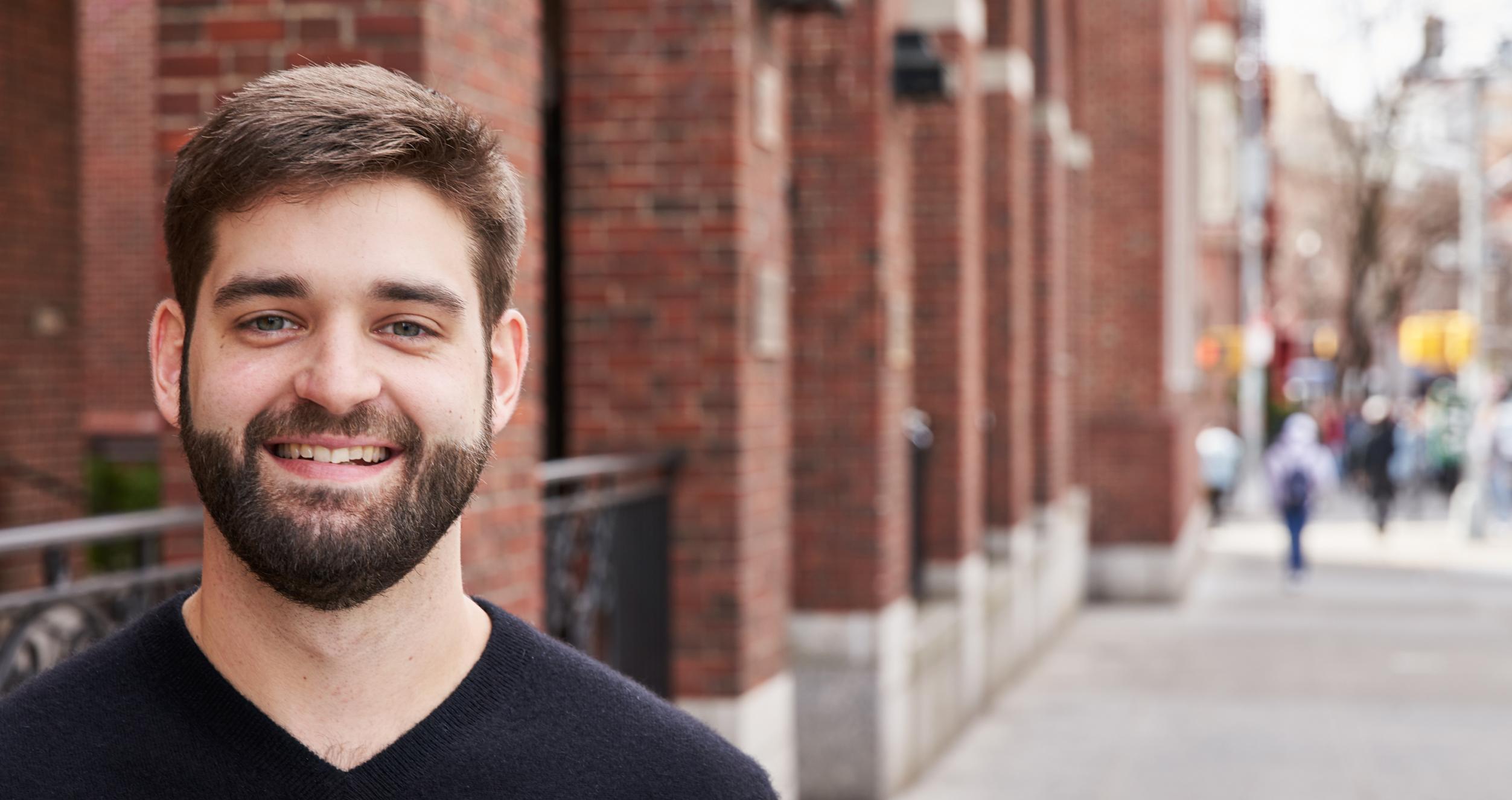 Student Voices
Kyle Boutin, MBA 2017
---
Hometown
Westford, MA
Undergraduate
School: Tufts University
Major: Biomedical Engineering
Previous Role
Research Engineer, Reactive Innovations, LLC
Current Role
Manager, Finance & Business Operations, Pfizer
Specializations at Stern
Corporate Finance, Leadership & Change Management, Management of Technology & Operations
Student Clubs
Stern Healthcare Association, President
Stern Rugby Club, Board Member
Stern Student Government, VP Career Development
Arts, Culture & Cuisine Club
Stern Management & Strategy Club
What is your most treasured NYC spot?
My most treasured NYC experience while at Stern was visiting Ellis Island during orientation because it was a great way to kick off getting to know all my classmates.
What was your favorite class at Stern?
My favorite class at Stern was Real Estate Development & Entrepreneurship. Although I'm pursuing a career in big pharma, I have a personal interest in real estate and I was able to explore that interest through a course that brought students through deal making, start to finish, using cases and a hands-on project. Our professor brought us to visit his own properties and development projects too, which gave me an even greater look into the industry.
How did you found a sense of community and support within Stern?
Stern was a tight knit group of students that came together very quickly through all different types of groups and adventures. I was able to find friends and a community of supporters through my block, Student Government, travelling with friends, Stern Healthcare Association, DBis, and Graduate Fellowships. Each of these groups were unique but extremely integrated as everyone was always more than willing to get to know and support each other.
How did our NYC setting prepare you for success?
Being in New York City for business school was invaluable because of the access it provided me to companies that recruited on campus and off campus alike. The greater New York City area is known as being a hot bed for pharma/biotech and I was able to visit pharma companies in NJ, CT, and NY without missing classes and experiences at Stern. OCD and the Stern Healthcare Association facilitated many of these connections and armed me with the information and tools I needed to succeed in informationals and interviews.
What advice would you give to prospective students?
I would tell prospective students to be themselves and pursue their dreams. Stern is full of qualified and interesting individuals, but you don't have to pretend to be someone or pursue something that you're not to be a part of Stern. Being honest and true to who you are is what makes the members of Stern's community so unique so carrying that through in the application process is what will give you the best chance of becoming a Sternie!
What was the highlight of your time at Stern?
The highlight of my time at Stern was traveling through southeast Asia, Australia, and New Zealand with a group of my friends for a month over winter break of my second year. We had all secured full time jobs and were able to go explore business and culture in another part of the world to celebrate! 
Back to Student Profiles >>