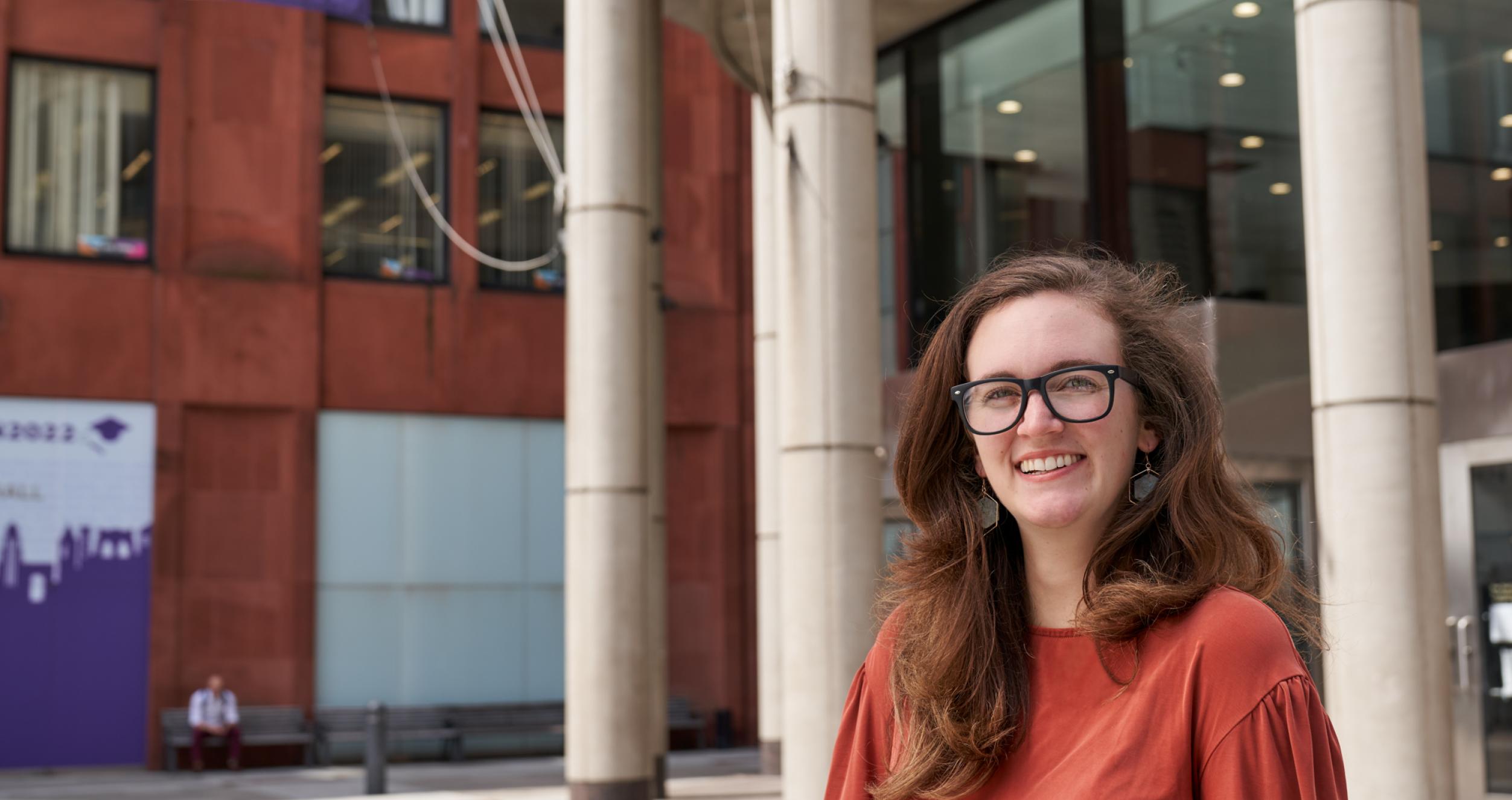 Student Voices
Penny Burgess, MBA 2023
---
Hometown
Saratoga, California
Undergraduate
School: New York University
Major: Business
Previous Company
Weird Girl Vintage - Self-owned Small Business
Summer Internship
Deloitte
Specializations at Stern
Entertainment & Media
Leadership & Change Management
Student Clubs
Block Leader
Stern Follies, President
Entertainment, Media and Sports Association, VP of Social
Stern Women in Business
Management Consulting Association
Stern Cellar
OutClass
How did you find a sense of community and support within Stern?
Coming into Stern with a very non-traditional background, I was unsure of how much I would fit in with a group of business-minded professionals coming from the corporate world. What I found was a community that is kind, empathetic, friendly, and overwhelmingly supportive. I attended as many Stern events as I could, always making an effort to approach anyone I was interested in getting to know. Everyone I spoke to was so welcoming and receptive to efforts to befriend them. Today, I'm happy to say that I've gotten to know a large portion of my class, and have made some true friends for life.
How would you describe the culture and community within your class?
Our class is a tight-knit family that likes to "work hard, play hard". We support each other, not only by collaborating on homework, but also by aiding each other through the difficult journey of career recruiting. At the same time, we frequently organize both fun official Stern events and a multitude of outside-Stern social events.
What has been a highlight of your Stern experience?
One highlight of my Stern experience was participating in the Deloitte Case Competition. It was my first experience doing consulting-related work, and I was excited to be asked onto a team with three charismatic Sternies I hadn't yet met. We worked on the case every free moment we had over the course of three days, utilizing all of our different strengths and backgrounds. Ultimately, we ended up winning, and it was the first time that I legitimately felt like I had found my place in this business world.
How did you prepare for the program before you began?
I closed my small business, moved to the East Coast, and got a temp job working in Proxy Voting at an investment management company. This ended up being a perfect experience to have before starting my MBA: my boss was happy to both teach me basic Excel and answer all my questions about how corporations operate. I would recommend that anyone coming from a non-traditional background do something similar during the pre-MBA summer to familiarize yourself with the corporate world.
How did Stern's Office of Career Development prepare you for success?
I scheduled monthly meetings with Fatim, a career coach in the Office of Career Development. I was able to ask her every question that came up along the recruiting process, starting with "should I give consulting a try?" and ending with "what should I consider when choosing an offer?" It was extremely helpful to get personalized advice from someone throughout the experience, especially when I was getting a lot of different answers from different sources.
What advice do you have for prospective students?
If you have the time and the energy, go to all the Stern events & activities that you can once you're here. Having a strong support system at Stern that not only understands what you're going through, but can also actively help you get through it, is incredibly valuable. The strong friendships I built have been (and still are) some of the best supports to my mental health throughout the highs and lows of the MBA experience.


Back to Student Profiles >>