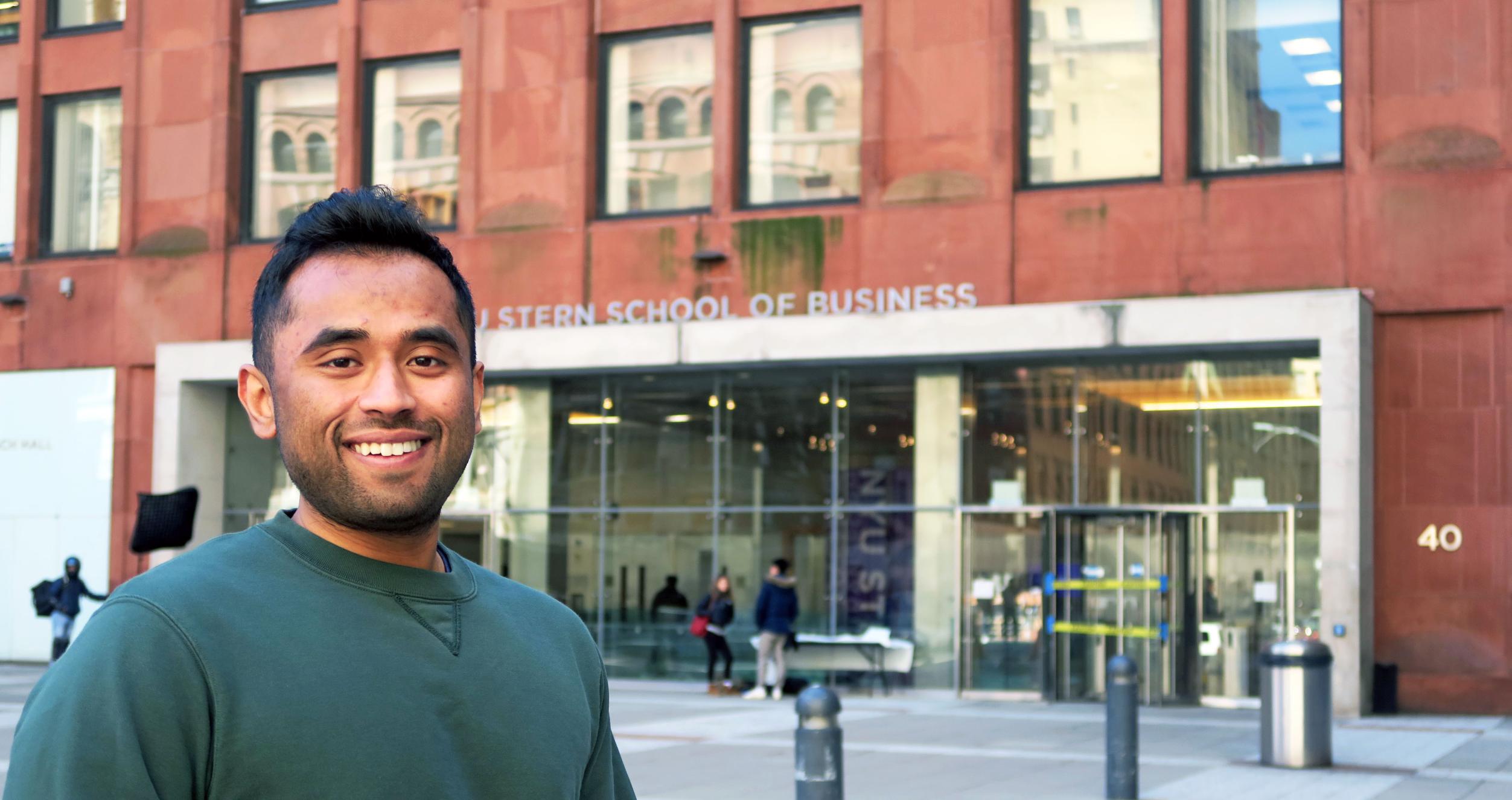 Student Voices
Nithusan-Kohelan Velautham, MBA 2024
---
Hometown


Montreal, Canada

Undergraduate
School: 

Concordia University

Previous Company


Real Estate at International Investments Corporation

Specializations at Stern


Management




Real Estate


Strategy
Student Clubs


Student Government,

AVP of Finance

 


Social Impact and Sustainability Association,

AVP of Finance




Gaming and ESports Management Society,

AVP of Finance




Stern Real Estate Club,

AVP of Social Events




Management Consulting Association




Business Analytics Club
What moment made you realize Stern was the home for you?
I realized Stern was the home for me when I reached out to a current student to ask questions and the person went out of their way to speak to me for an hour. After the call, without me even asking, they introduced me to their friend who had a similar background as me to answer any specific questions I might have.
What class/professor has made the deepest impression on you?
Leadership in Organizations with Professor Michael S. North. Every class has been incredibly engaging and a great learning experience. Professor North truly cares about his students and is someone who goes above and beyond to ensure his students receive a valuable and enriching educational experience.
What advice do you have for prospective students?
Clarify your goals and how an MBA can help you achieve them. Think about what skills and knowledge you hope to gain from the program and how they will help you in your future.
What surprised you the most about Stern?
The level of support and resources available to you, whether that be classmates, MBA2s (second-year MBA students), alums, staff members, and more! For example, towards the end of my first semester, as everything was piling on and I started to feel overwhelmed, a few of my classmates and MBA2s started reaching out to me to make sure I felt supported and asked if I needed any help even though they already had a lot on their plates.
How would you describe the Stern community?
I would describe the Stern community as being highly diverse, inclusive, and collaborative. Classmates are supportive, want you to succeed, and will constantly go out of their way in order to help you do so.