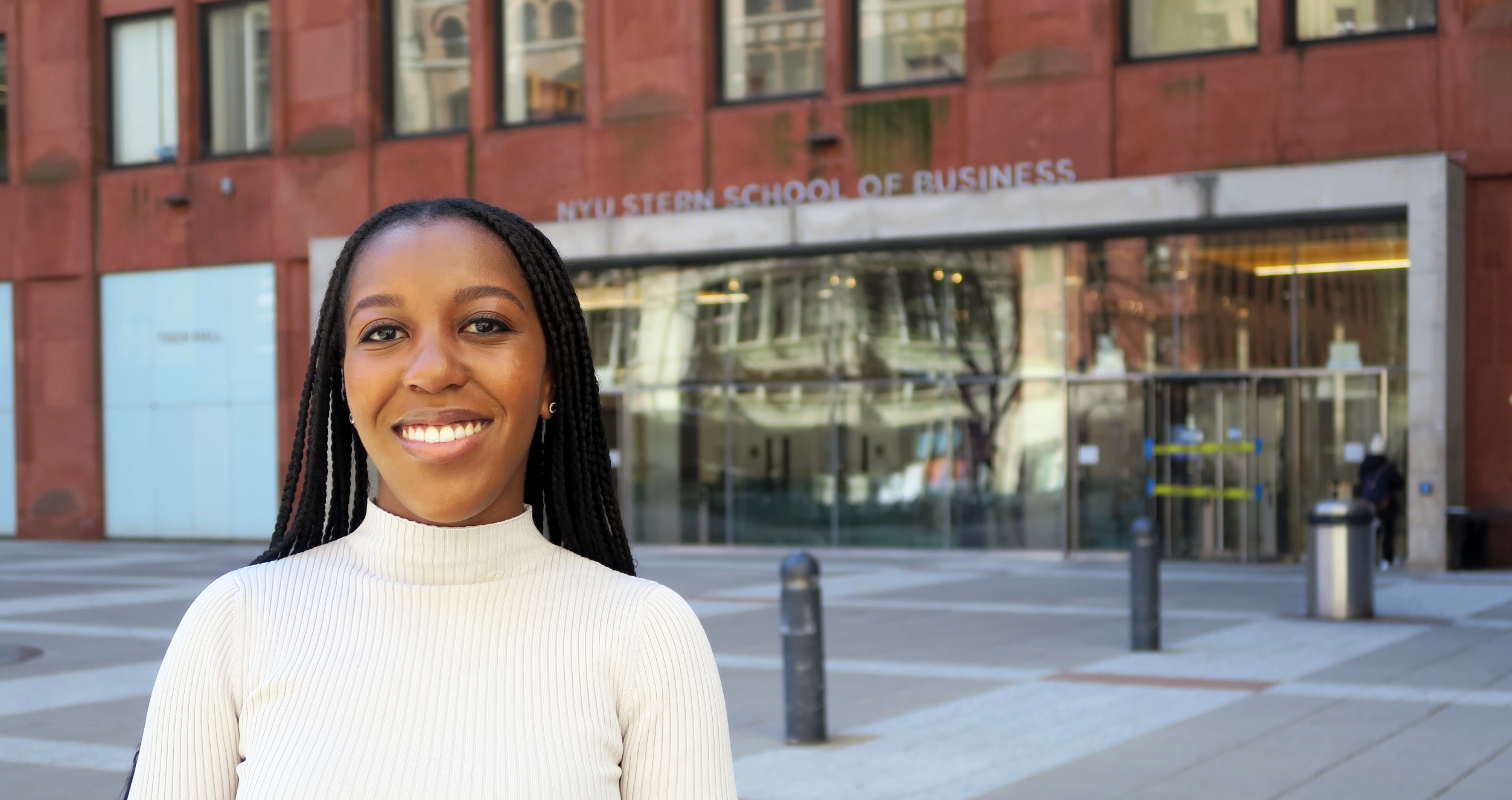 Student Voices
Maya Coaxum, MBA 2024
---
Hometown
Chicago, IL
Undergraduate
School: Brown University
Previous Company
McMaster-Carr Supply Company
Summer Internship
MBA Marketing Intern at PepsiCo
Specializations at Stern
Brand Management
Management of Technology & Operations
Strategy
Student Clubs
Association of Hispanic and Black Business Students, AVP of Marketing 
Graduate Marketing Association, AVP of Community  
Stern Women in Business, AVP of Admissions 
What moment made you realize Stern was the home for you?
During Admitted Students' Weekend, we attended a dinner at Chelsea Piers where I got to meet many of my (now) classmates. In talking with them, I felt like I met so many people who could become my future friends whether or not they chose Stern. I already knew Stern would be a great fit for my professional goals, but that realization made me certain that it would also be the best fit culturally.
How did you prepare for the program before you began it?
I had only been out of school for 2 years before coming to Stern, so I felt like getting back into the swing of school would come fairly naturally. However, having been a social sciences major in undergrad, I knew that some of the foundational business classes, like accounting, were going to be more difficult for me. So, I spent part of the summer trying to preview the content in hopes it would feel less daunting later on. Recruiting-wise, before coming to Stern I knew I was interested in CPG brand management, but I wasn't sure what companies I wanted to explore. I spent the summer figuring out the types of professional experiences I hoped to gain post-MBA, and determining what CPG categories, and companies within those categories, best aligned.
What advice do you have for prospective students?
In my opinion, the people make the place. When considering what schools to apply to or what school to attend, make sure you think heavily about the cultural fit. Between classes, recruiting events, and social activities, you spend a lot of time with your classmates, so you want to ensure the student body is one you can really see yourself being a part of.
What advice would you give your first semester self?
Lean into all the events, both professional and social, more! The first semester can be hectic and overwhelming, but time moves quickly, so you have to take advantage of it.
Who makes up your chosen family at NYU Stern?
There are so many people that fall into this category, but my Consortium class, Block 4, and The Association of Hispanic and Black Business Students (AHBBS) have all made Stern feel especially like home.