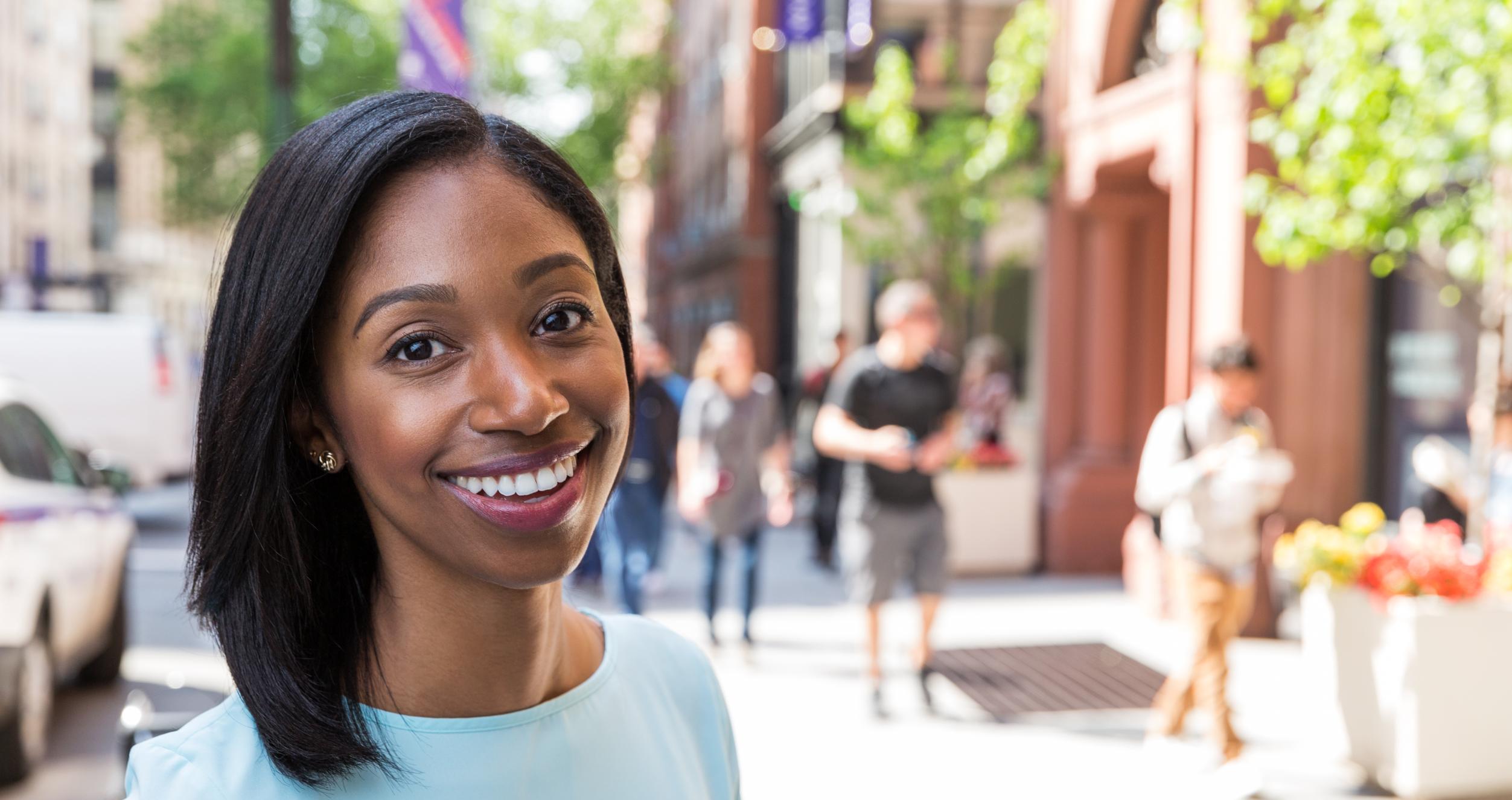 Student Voices
Candace Kirksey, MBA 2018
---
Hometown
Cincinnati, Ohio
Undergraduate
School: Spelman College
Major: Economics
Previous Company
Consumer & Market Knowledge Manager, Procter & Gamble
Summer Internship
Brand Management, Johnson & Johnson
Specializations at Stern
Finance, Marketing, Strategy
Student Clubs
Graduate Marketing Association (GMA), AVP of Conference
Association of Hispanic & Black Business Students (AHBBS), AVP of Admissions
What is your most treasured NYC spot?
My favorite New York spot is Long Island City in Queens. It has some of the best views of Manhattan. While walking along the water, you can see One World Trade, the Empire State Building, and the Chrysler Building all at once. But it also has a small neighborhood feel, with great restaurants and parks.
What was your favorite class at Stern?
My favorite class was Foundations of Finance taught by Professor Bill Silber. He made finance - which never came naturally to me - interesting and accessible. His class inspired me to take on a Finance specialization here at Stern.
How did you find a sense of community and support within Stern?
Stern's community was the determining factor in my choice of business school. When I visited as a prospective student, I found the student body to be warm, welcoming, and inclusive. As a first-year student I joined clubs (Graduate Marketing Association and Association of Hispanic and Black Business Students) and met some of my closest friends in these organizations. I also began working a part-time job in the Stern Undergraduate Advising Office, where I've developed wonderful friendships with my colleagues.
How has our NYC setting prepared you for success?
Living in New York has prepared me for success in a couple of ways. First, I have learned to stick to a budget for my groceries, get creative with meal preparation, and pack my lunches and dinners most days. Second, being among such a diverse population has opened my eyes to different ideas and ways of life, making me more empathetic and compassionate.
What surprised you most about your time at Stern?
I was surprised by how down-to-earth and humble my classmates were, despite many of them having achieved great things in their careers before Stern.
What was the highlight of your time at Stern?
My highlight was my Spring Break trek to South Africa in March 2017. I traveled with a group of eighty full-time and part-time students to Johannesburg, Kruger National Park, and Capetown. I met many new friends, bonded with old ones, and had so much fun exploring.
Back to Student Profiles >>