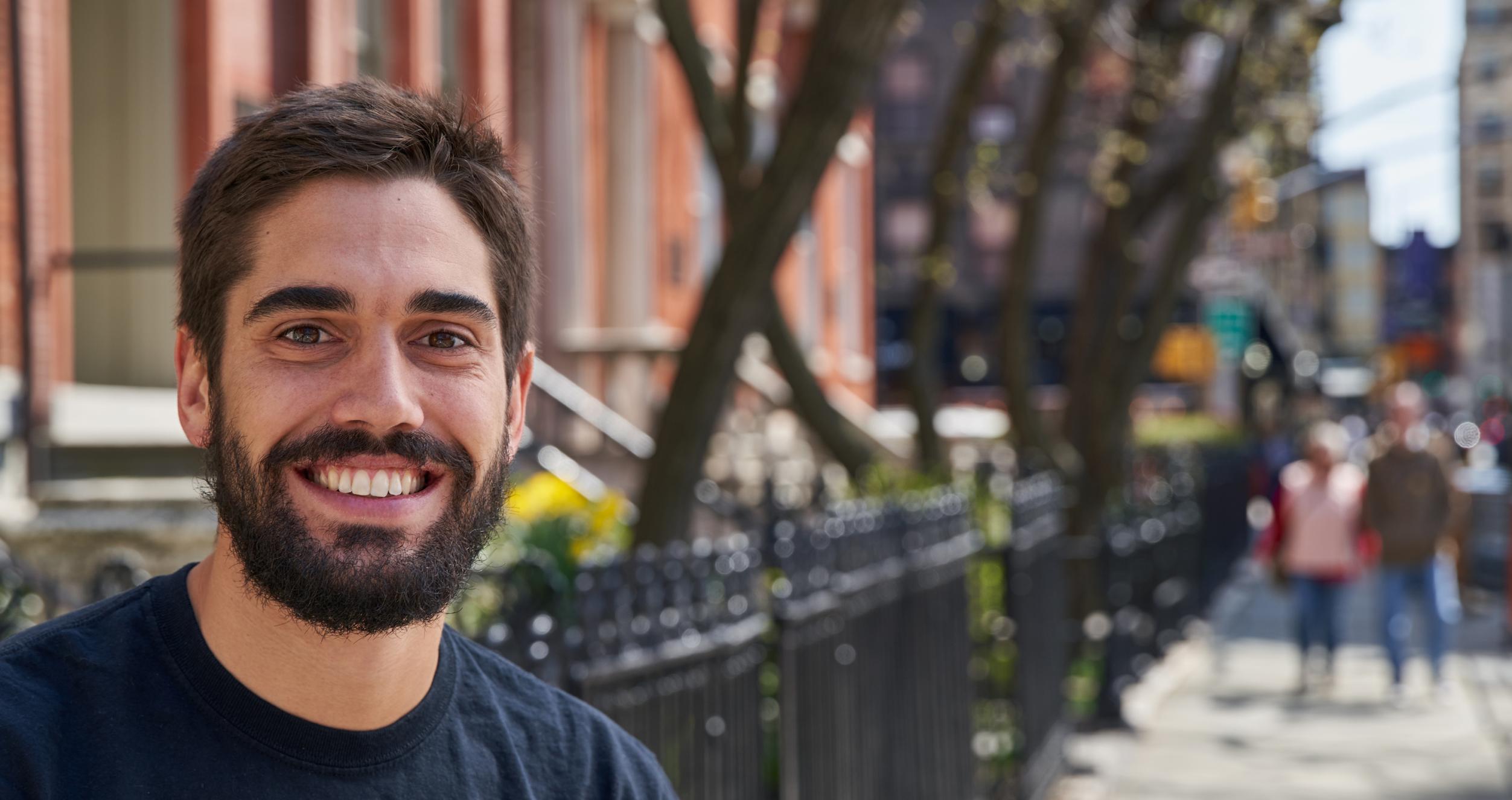 Student Voices
Matias Ferraro, MBA 2020
---
Hometown
Buenos Aires, Argentina
Undergraduate
School: Universidad Torcuato Di Tella
Major: Business Economics
Previous Experience
US Corporate Business Manager, Grupo Penaflor S.A.
Summer Internship
Summer Associate, Bain & Co.
Specializations at Stern
Management, Strategy
Student Clubs
Latin American Business Association, VP Events
Stern FC, Co-President
Stern Cellar, VP Partnerships
Management Consulting Association
What is your most treasured NYC spot?
Comedy Cellar is one of my favorite places in NYC. I have been to more than 20 shows and every time I have people visiting it is my go-to spot. It's only a 5 minute walk from school and they have three shows every night!
What has been your favorite class at Stern?
Collaboration, Conflict and Negotiation has been my favorite class at Stern. It is an interactive class where you prepare a case every week and get to negotiate with a different classmate. The techniques and tips I learned in this class are easily applicable to the real world and will prove very successful both for my career and my daily life.
How have you found a sense of community and support within Stern?
This has been my favorite part of my whole Stern experience. The community here is unique. When people talk about the IQ + EQ value, you really understand the meaning once you are here. My favorite activities so far at school were all surrounded by people from the Stern community. These include: Soccer Tournament in Austin, Passport Day, LABA parties and, my favorite, Stern Speaks.
How has the Office of Career Development helped to prepare you for success?
Consulting is a very popular and and in-demand career route here at Stern. However, the Office of Career Development, the amazing Stern network and alumni, the Managment Consulting Association, and Stern's amazing NYC location provide you with everything you need to be successful in the recruiting process. You obviously have to put in the hard work, but the resources are here and available for you to take advantage of them.
What advice would you give to prospective students?
Come visit the school. Live and experience the amazing Stern community first hand. This institution will provide you with everything you need to be successful not only in the business world but most importantly in life. It will give you a community that by the end of your two years (actually best years of your life) you will be able to call FAMILY!
What has been the highlight of your time at Stern?
Being a part of the Soccer Club (Stern FC), first as AVP and now as Co-President has been one of my highlights in this amazing journey. Thanks to the club, I've gotten the opportunity to meet amazing people beyond the classroom and get to compete and share with them my passion for soccer. 
Back to Student Profiles >>