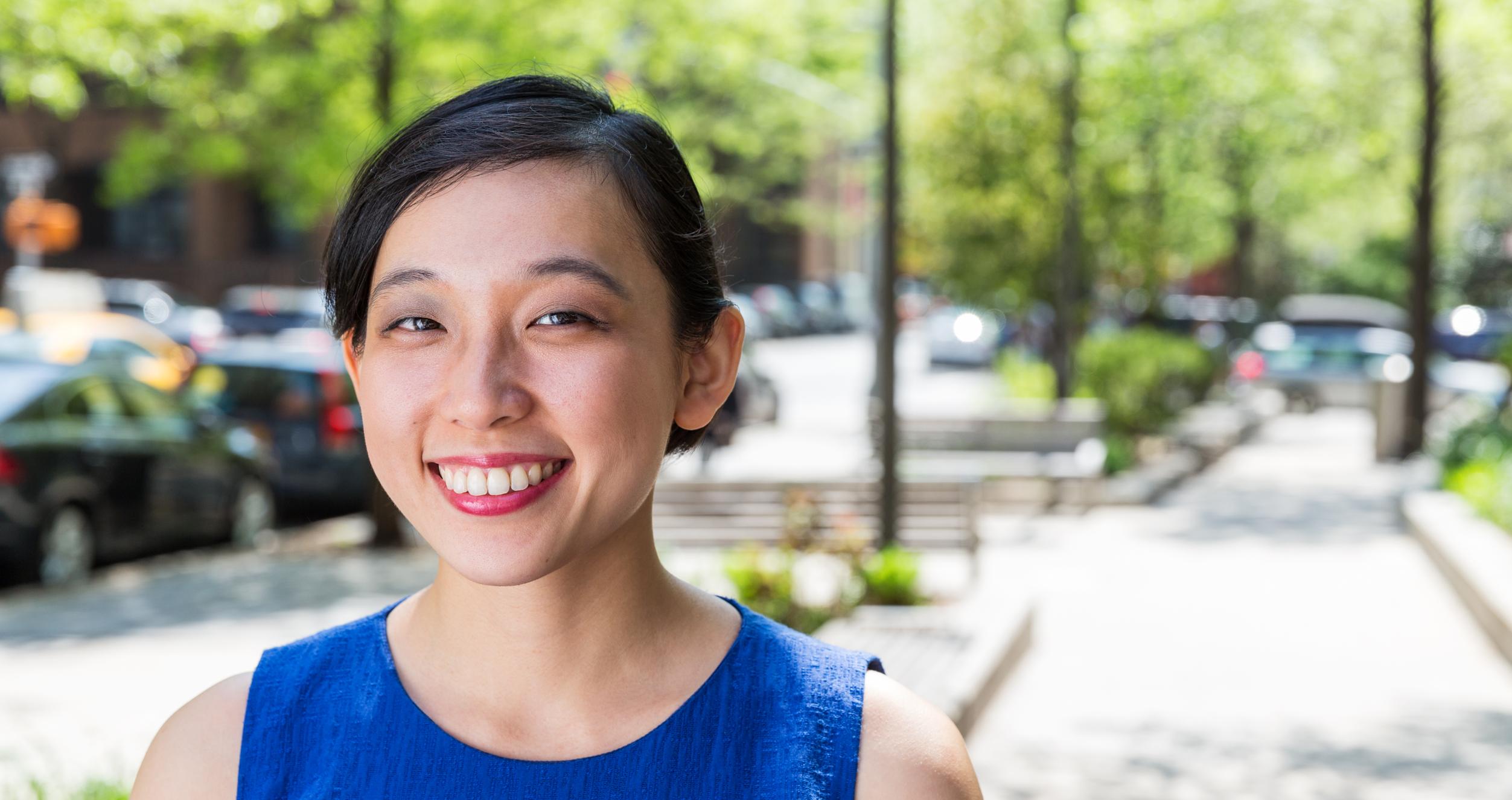 Student Voices
Janice Yong, MBA 2017
---
Hometown
Northport, NY
Undergraduate
School: Boston University
Major: English and Film/Television
Previous Company
Story Analyst, Anonymous Content
Summer Internship
MediaLink
Specializations at Stern
Corporate Finance, Marketing, Strategy
Student Clubs
Graduate Finance Association (GFA)
Management Consulting Association (MCA)
Entertainment Media and Sports Association (EMSA)
Stern Follies, President
Stern Technology Association (STA)
Stern Private Equity Club (SPEC)
Stern Women in Business (SWIB)
Why did you choose NYU Stern over other business schools?
Based on my interests and personality, I prioritized location, curriculum, and community in my search, and Stern was the perfect fit. Nothing beats the number of opportunities available in NYC (relevant to my industry and beyond), and I wanted a curriculum that was flexible enough for me to establish the foundation of knowledge I wanted while also giving me the chance to explore more varied topics. Above all though, Stern's student body stood out to me with its enthusiasm and emotional intelligence, an energy that I picked up on when I visited the school and that was only confirmed when I became an actual student.
What has been your favorite class at Stern?
My favorite class by far is "Managing Growing Companies" with Professor Glenn Okun. Professor Okun's experience, intelligence, and quirky personality shines through in every lecture, adding some entertaining but simultaneously valuable spin on every case we study. I've learned the most about how to analyze businesses from him, and I have no doubt that the wisdom he has bestowed on us will come into play in the future.
What is your most treasured NYC spot?
Grand Central Terminal--I'm fascinated by its history, architectural beauty, and the plain fact that so many people traverse through it every day to get to where they need to go.
How has our NYC setting prepared you for success?
Stern has made sure that all doors are open. As someone hailing from and returning to the media and entertainment industry, being in New York City was a must for me. Through the Office of Career Development and student clubs, Stern constantly brought in numerous opportunities in the form of job/internship postings, company treks, career panels/events, and more. Stern has also prepared me for success by ensuring that there is a strong network of friendly alums here in New York City and in other cities of interest.
What has surprised you most about your time at Stern?
I'm still surprised at how much we've accomplished within two years and how close the community has become in that time. As someone who is relatively individualistic and expected others to be the same, I'm always amazed when my classmates will stay behind a few minutes to help each other solve a homework problem, or when we pool together money for a donation in honor of a classmate's deceased parent, or when we rejoice in a classmate's marriage or the birth of a classmate's child.
What has been the highlight of your time at Stern?
The highlight of my time at Stern is simply being able to walk into a place every day where I can interact with incredibly diverse, intelligent, and kind people who I know will be in my lives forever. Even though this time has been short, going through the transformative experience of business school has brought us together in ways I never actually expected, and I'll never forget the late nights in the study lounges, the throes of recruiting, or the revelry of the countless parties and trips we've experienced together as Sternies.
Back to Student Profiles >>