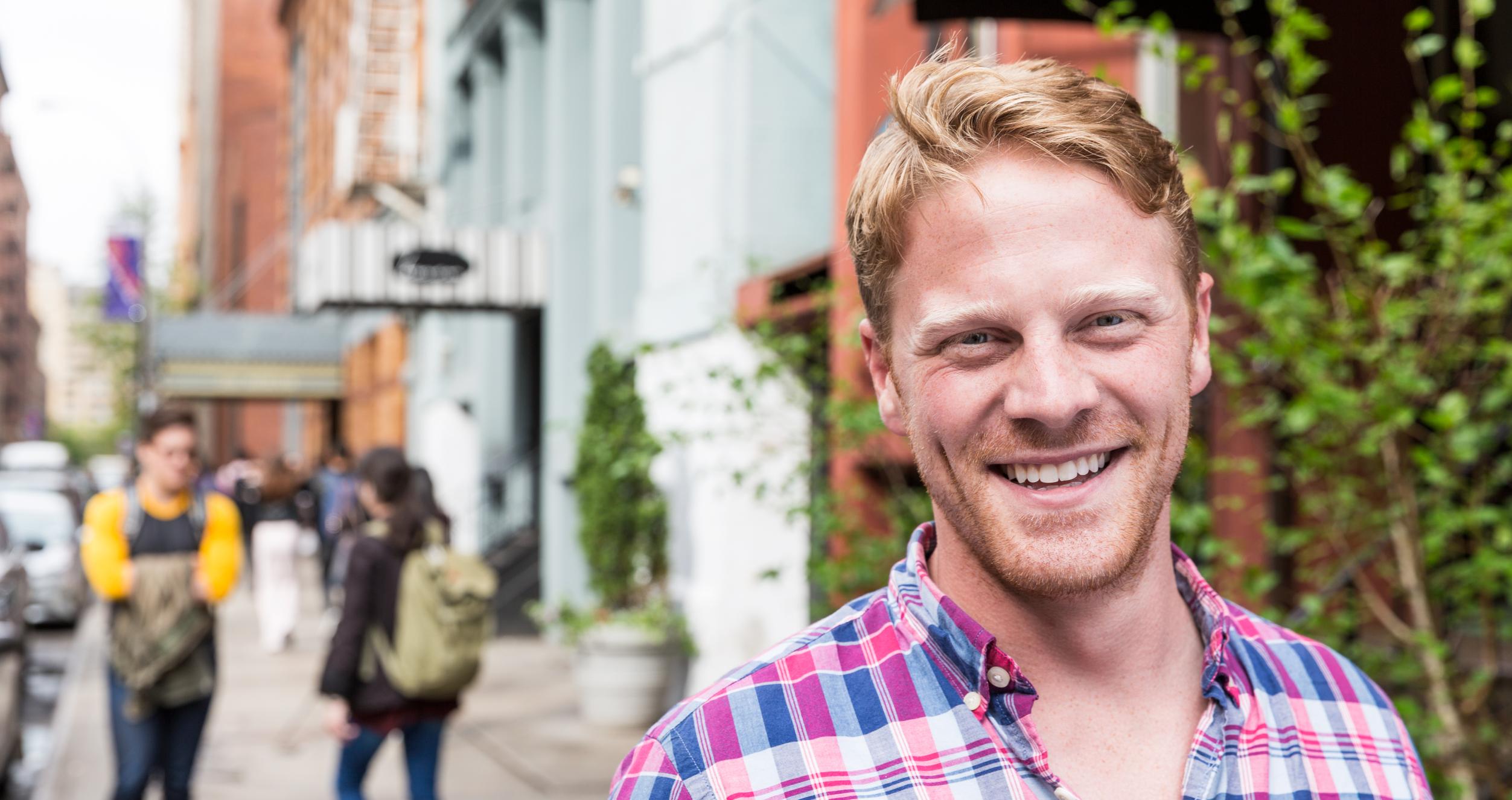 Student Voices
Todd Gardner, MBA 2017
---
Hometown
Lexington, NC
Undergraduate
School: University of North Carolina at Chapel Hill
Major: Economics and Public Policy Analysis
Previous Company
Special Forces Engineer Sergeant, US Army
Summer Internship
Private Wealth Management, Goldman Sachs
Specializations at Stern
Entrepreneurship and Innovation, Finance, Strategy
Student Clubs
Stern Investment Management & Research
Military Veterans Club (MVC), Co-President
Stern Adventures
Stern Cellar
Student Government (SGov), Community Committee
How have you found a sense of community and support within Stern?
There has honestly been an incredible amount of community here at Stern. I actually am on the Community Committee, whose sole purpose is to ensure that we are fostering activities that bring everyone together. This also happens very organically through various clubs (I'm a part of the Military Veteran's Club, Cellar, Adventures, and a few others) as well as the large number of social events here at Stern. Stern Speaks is a great example of the community you'll find at Stern- it's a bi-monthly event where two members of the student body invite everyone to come listen to a conversation about who they are, not what they've done. It's always fascinating, deep, moving, and a great example of the type of community that you find here at Stern.
How has Stern prepared you for success in your industry?
I would say that there is seriously no better environment to get an MBA in than NYC. The incredible amount of exposure that you have just by being in the middle of Manhattan is enormous, and Stern understands and leverages this in every way possible. From being able to reach out to alumni here in NYC, to being a 20 minute subway ride away from a coffee chat in the majority of Fortune 100 company headquarters, to the vast amount of experiential learning opportunities and internships available throughout the year, you really cannot overemphasize the importance and value of Stern's location in the heart of NYC.
What has surprised you most about your time at Stern?
The most surprising thing for me about Stern has been the massive variety of backgrounds and experience in the student body. While I expected the typical banking and consulting backgrounds, there is seriously someone that has done everything - from being a butcher to a sports broadcaster to successful startups and the list goes on. It makes for a really interesting and diverse classroom experience, and I've made some great friends as a result.
Who is your favorite professor at Stern?
Aswath Damodaran has a phenomenal way of teaching a complex idea but making it about the specific company and breaking it down into easily digestible classes.
Can you tell us about an experiential learning program you participated in?
I'm involved in the Michael Price Student Investment Fund (MPSIF), which is a 2M fund where we pitch and invest real money into the equities market. We meet twice a week and are able to vote on undervalued stocks to invest in - it's been a really fun and eye-opening way to learn more about the markets, stock pitching, and the investment management world.
Why did you choose Stern over other business schools?
Put simply, the people and the location. I met a few current students as I was visiting and the sense of community and enthusiasm that I got from the visit was very tangibly different than other programs. Additionally, I absolutely knew that NYC would be the best proving ground for my education and give me the highest number of opportunities coming out of the program.
Back to Student Profiles >>