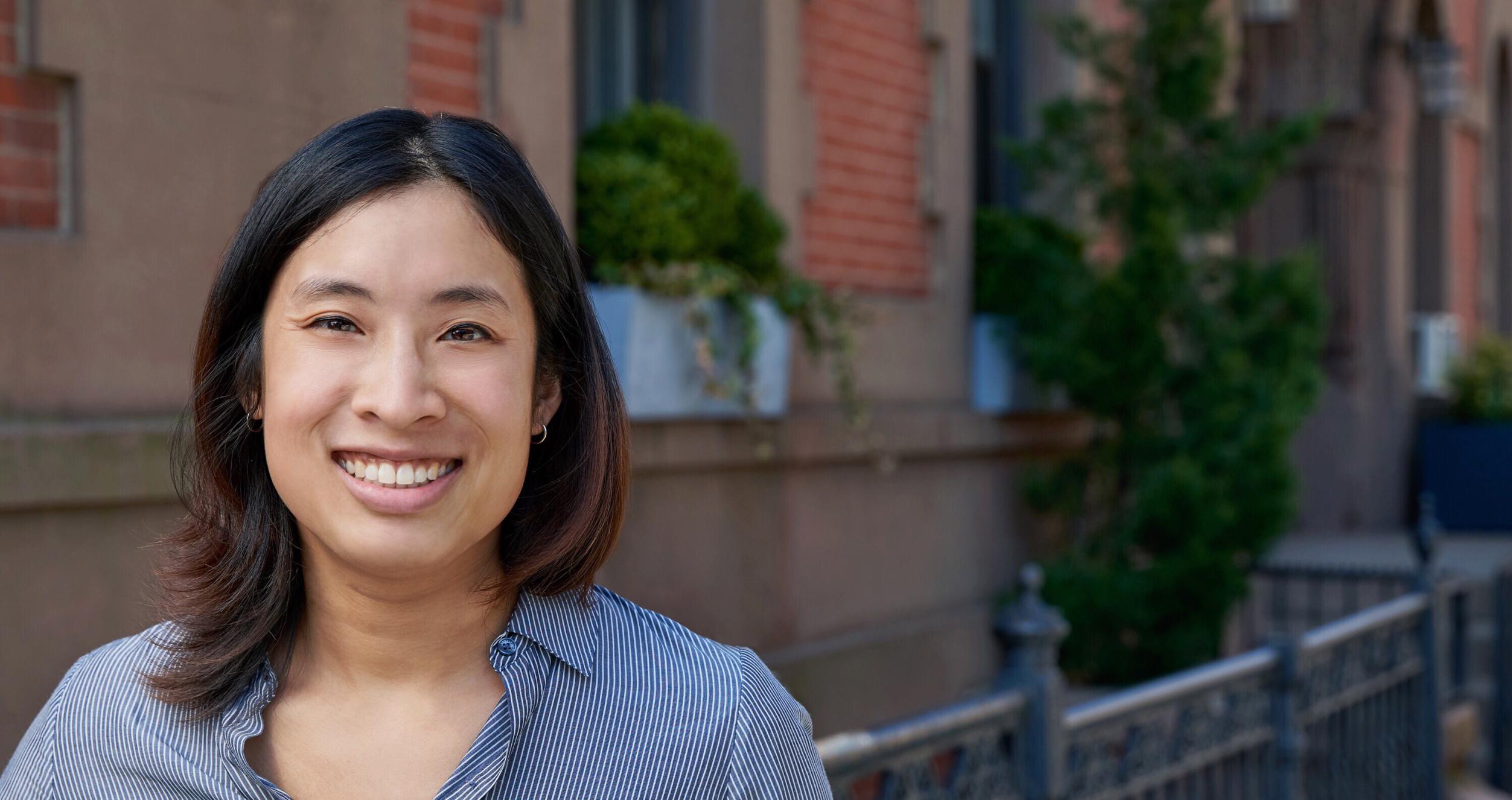 Student Voices
Connie Liu, MBA 2020
---
Hometown
Rockville, Maryland
Undergraduate
School: Duke University
Major: Environmental Science
Previous Company
International Program Manager, American College of Cardiology
Summer Internship
Summer Associate, Royal Bank of Canada
Specializations at Stern
Finance
Student Clubs
Stern Chats, Producer
Stern Speaks, Board Member
Graduate Finance Association
Stern Opportunity
What is your most treasured NYC spot?
Brooklyn Bridge Park. It has scenic walks along the river, quirky gardens, and offers the perfect green retreat for when you need a break from the concrete jungle but still want to enjoy the sights of NYC. The Stern Ultimate Frisbee team gathers here every Wednesday to play against the backdrop of the nighttime Manhattan skyline. 
What has been your favorite class at Stern?
Leadership in Organization (LIO) with Nate Pettit. LIO deals with a lot of qualitative concepts that can be challenging to grasp through readings and lectures. Professor Pettit does a fantastic job of incorporating interactive exercises into classes to give students a chance to experience applying these concepts first hand. 
How have you found a sense of community and support within Stern?
Some of my closest friends are a group of international students I bonded with over shared classes and a love for the NYC food scene. I remember going to dinner with my friends and feeling extremely privileged to be sharing a meal with 6 individuals from 6 different coutnries. I don't know that I could have been privvy to this microcosm of the world had I gone to school in a city less diverse than New York. 
How has our NYC setting prepared you for success?
I had no prior work experience in finance but aspired to pivot my career into the field. Given my background, I cannot stress how lucky I feel to attend business school in the heart of the financial world. The ability to step off of campus and into the offices of financial institutions was invaluable in helping me discover what a career in finance may be like. 
What experiential learning have you participated in?
I participated in the DBI Morocco course over spring break this year. The class was great not only because of the field component but also because it gave me the opportunity to meet members of the MBA community I wouldn't have been able to meet otherwise. As a full-time student, I mostly interact with other full-time students. On this trip, I was able to meet students from the Langone program as well as the specialized one-year MBA programs.
What has been the highlight of your time at Stern?
Finishing fall recruiting with my classmates. The recruiting process was stressful at times but my classmates never let me fall behind or get down on myself. It was an extremely rewarding experience to finally finish the process together after putting in months of work together. 
Back to Student Profiles >>