Register Now
Join the Stern Women in Business (SWIB) Alumnae Committee for a candid conversation about how to embark on a reproductive health journey that fits your unique career path, featuring leaders from companies at the forefront of the space including Kindbody, Jubel Health, Oova, and Modern Fertility. Our esteemed panelists will share their perspectives on a variety of topics, including:
What inspired them to pursue a career in reproductive health
What balancing career, personal, and family goals means
How to seek support in the workplace when going through fertility/infertility journeys
How early awareness and planning can help drive optimal outcomes
Navigating the uniqueness of family building plans (including third party) and communicating your needs based on your journey
Any other questions you may have about balancing reproductive health with your career goals
*Please note, this event is provided for informational purposes only and the topics discussed are not medical advice. We encourage you to consult with your own physician regarding your unique reproductive health.
Moderator: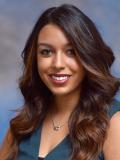 Somna Pati
, Head of Product Strategy & Operations, Jubel Health (MS 2019)
Somna is a former analytics consultant with a focus on the tech industry. With more than nine years of experience in assessing process risks and determining the strategic solutions to meet both compliance and operational objectives through utilizing digital capabilities within analytics and automation at Deloitte, her background has further pushed Jubel Health's mission in making the reproductive health journey a knowledgeable and empowered one. Her passion for bringing reproductive health to light was sparked through seeing firsthand, the need and importance of early fertility awareness, and getting such knowledge out to people in a reliable and personalized manner. Since joining Jubel, the company has launched its first commercial app, an AI-enabled fertility coach. Through the power of fertility coaches, who are specialized fertility RNs, the app gives proactive and personalized guidance relevant to customized goals via chat, small group chats with experts, and perks.
Somna holds an MS in Business Analytics from NYU Stern, a B.S from Rutgers University, and is a proud alumni committee member of Stern Women in Business (SWIB).
Panelists: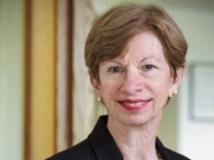 Vicki Baldwin, Healthcare Entrepreneur & Former CEO, In Vitro Sciences (MBA 1979)
Vicki Baldwin is an industry leader and trusted advisor enabling innovative companies to thrive in today's evolving healthcare environment. She brings thoughtful guidance and counsel to the board room, having dedicated 30+ years to establishing, building, and operating companies that deliver specialty health services. She currently serves on the board of directors of Fertility (ITC) Holdings, LLC and Vein Clinics of America, Inc., and as an advisor to Genome Medical, Inc.
For nearly 20 years, Vicki was CEO and a member of the board of directors of In Vitro Sciences, Inc., a Women's Health USA company. She concurrently served as Senior Vice President of Corporate Development for Women's Health USA, Inc., spearheading a national expansion of management services for OBGYN and IVF medical practices, and positioning the company for its successful sale to a private equity firm in 2017. Formerly, Vicki led a bold initiative at Oxford Health Plans, aimed at implementing a case-based risk model for contracting all of Oxford's obstetrical and neonatal spending.
In 1985, Vicki founded IVF America (formerly named IVF Australia), where she raised venture capital, developed, and operated reproductive medicine centers in the US based on a technology transfer agreement with Monash University in Melbourne, Australia. She served as an executive officer and member of the board of directors until 1996, leading the company's IPO (NASDAQ: IVFA) in 1992. Formerly, Vicki was a management consultant with McKinsey & Company, serving clients in Australia and Southeast Asia.
Vicki earned an MBA at New York University in international business and finance and was elected to Phi Beta Kappa at the University of Delaware, where she received a BA with High Honors in biology and chemistry. She has served as an advisor to entrepreneurial teams at both universities.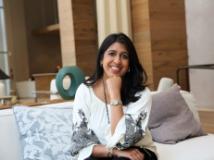 Amy Divaraniya, CEO & Founder, OOVA
Dr. Amy Divaraniya is the CEO and Co-Founder of OOVA, a women's health company. She has more than 10 years of experience as a data scientist and has both led and published original research in the areas of personal genomics and biomarker discovery. Her solid understanding of biology and being able to apply complex analyses have led to innovative projects in the healthcare space. In 2017, Dr. Divaraniya chose to pivot her career as a data scientist and devote herself to improving women's healthcare. After facing her own struggles with conceiving her son, Dr. Divaraniya decided to build a solution to help women having difficulty getting pregnant. Today, she and her team have built the first at-home test, OOVA, that measures multiple hormones through urine samples and provides personalized results and insights on a woman's fertility. As a response to COVID-19, OOVA has done an early release of their product. OOVA has resonated with many women and clinicians and is now being adopted by fertility clinics and hospitals across the country.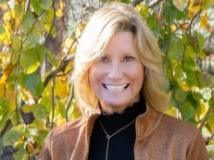 Annbeth Eschbach, President, Kindbody (MBA 1990)
Annbeth Eschbach is President of Kindbody, a New York based femtech company that is reinventing women's health and fertility. Kindbody's network of boutique, modern, tech-enabled clinics provide one-stop-shop for all women's healthcare needs from gynecology to fertility services, to mental health and nutrition.
Eschbach is the founder of Exhale, a national wellbeing brand that revolutionized the spa and fitness industry. As the Chief Executive Officer she sold the business to Hyatt Hotels and continued to lead the organization under new ownership until 2019 when she joined the Kindbody team.
A graduate from Northwestern University, Annbeth holds a master's degree in Business Administration from NYU Stern School of Business. She served as President of IHRSA, and is the recipient of Club Industry's 2016 Lifetime Achievement Award.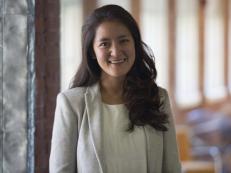 Kim Chen, Senior Director of Marketing and Growth, Modern Fertility
Kim Chen is the Senior Director of Marketing and Growth at Modern Fertility, the reproductive health company making personalized fertility information and support much more accessible. Now as a part of Ro, the leader in direct-to-patient care, Modern Fertility is building the vertically integrated platform for women to have more power over every step of their personal health journeys. In this role, Kim is responsible for scaling Modern Fertility's proactive, personalized approach to fertility, supporting people with ovaries anywhere in having more agency over what impacts their bodies and futures.
Kim began her career in management consulting at Bain & Company, before joining PepsiCo's corporate strategy team where she led the development of global branding initiatives for their $60B snacks business. Since then, she has operated at the intersection of healthcare and consumers building and running growth and marketing teams at healthtech startups like PatientsLikeMe, Devoted Health, and now Modern Fertility. Kim received her MBA from Harvard Business School and undergraduate degrees in Psychology and Sociology from Harvard University.