Remembering the Legacy of Dean Emeritus Thomas F. Cooley
—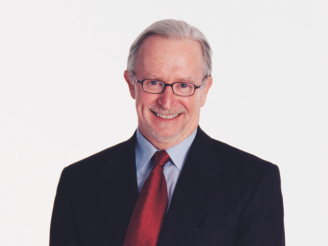 In October 2021, NYU Stern lost an esteemed member of the Stern community with the passing of Thomas F. Cooley, Dean emeritus and emeritus professor of Economics, NYU Stern. Tom left an indelible mark on Stern through his leadership and commitment as Dean, department chair, scholar, and teacher, touching generations of lives in the Stern community. Those who worked closely with him celebrate and remember the integral roles he played in NYU Stern's rich history and the long-lasting impact of his legacy.
Prolific 'World-Class' Scholar
Under Tom's leadership, the School experienced an unprecedented hiring of more than 90 faculty members, a record 23 new endowed academic chairs, and a large number of research fellowships. Tom was widely known as a prolific scholar in the areas of macroeconomic theory, monetary theory and policy, and the financial behavior of firms. He authored more than 100 scholarly articles on economics and statistics and wrote opinion pieces for economic and business publications, including a weekly column in
Forbes
.  
Historic Fundraiser 
Tom marshaled resources to strategically expand the School's offerings in entrepreneurship and social enterprise, keeping pace with the rapidly transforming economy. In partnership with Sally Blount, then-Dean of the Undergraduate College, Stern completed the Concourse Project, the School's most significant campus renovation since the consolidation of the undergraduate and graduate schools on Washington Square 20 years prior. Tom oversaw the largest fundraising campaign in Stern's history at that time, which raised $190 million. Among numerous priorities, these resources provided significant funding for research and faculty recruitment.  
Steady Leadership Through the Financial Crisis 
Championing Stern's swift responses to the 2008 financial crisis,Tom elevated the School's research expertise and intellectual impact and bridged it to real-time events at the intersection of research, business, and policy. Notably, he spearheaded an unprecedented interdisciplinary research and policy initiative that yielded 18 white papers by 33 Stern professors, published as
Restoring Financial Stability: How to Repair a Failed System
(Wiley, 2009).
Regulating Wall Street: The Dodd-Frank Act and the New Architecture of Global Finance
(Wiley, 2010) soon followed, along with a companion MBA course. With visionary leadership, he encouraged the MBA Office of Career Development to deepen its corporate relationships beyond finance, well before the financial crisis, and launched the Career Center for Working Professionals in 2003 as a resource for Langone and Executive MBA students, as well as a lifelong career support for Stern's alumni.   
Stern Reputation Builder  
Under Tom's tenure, the School's reputation soared, driven by significant growth across faculty and programs. Admissions broke selectivity records across multiple programs, and the School expanded offerings in entrepreneurship and social enterprise, keeping pace with the rapidly transforming economy. He also oversaw an expansion in Stern's global degree portfolio, including the growth of the TRIUM Global Executive MBA and the launch of a new master's program in global finance in 2007, jointly run with the Hong Kong University of Science and Technology (HKUST). He oversaw a strategic rebranding of the School, one that would focus more deeply on the New York City location as a competitive advantage.  
Commitment to Community
Core to Tom's legacy was his commitment to building the Stern community, including faculty, administrators, and staff, and significant investments in strengthening the global alumni network. He introduced faculty lunches and team outings, and invested in enhancing the student experience and building community, particularly among part-time MBA students, and expanding alumni programming.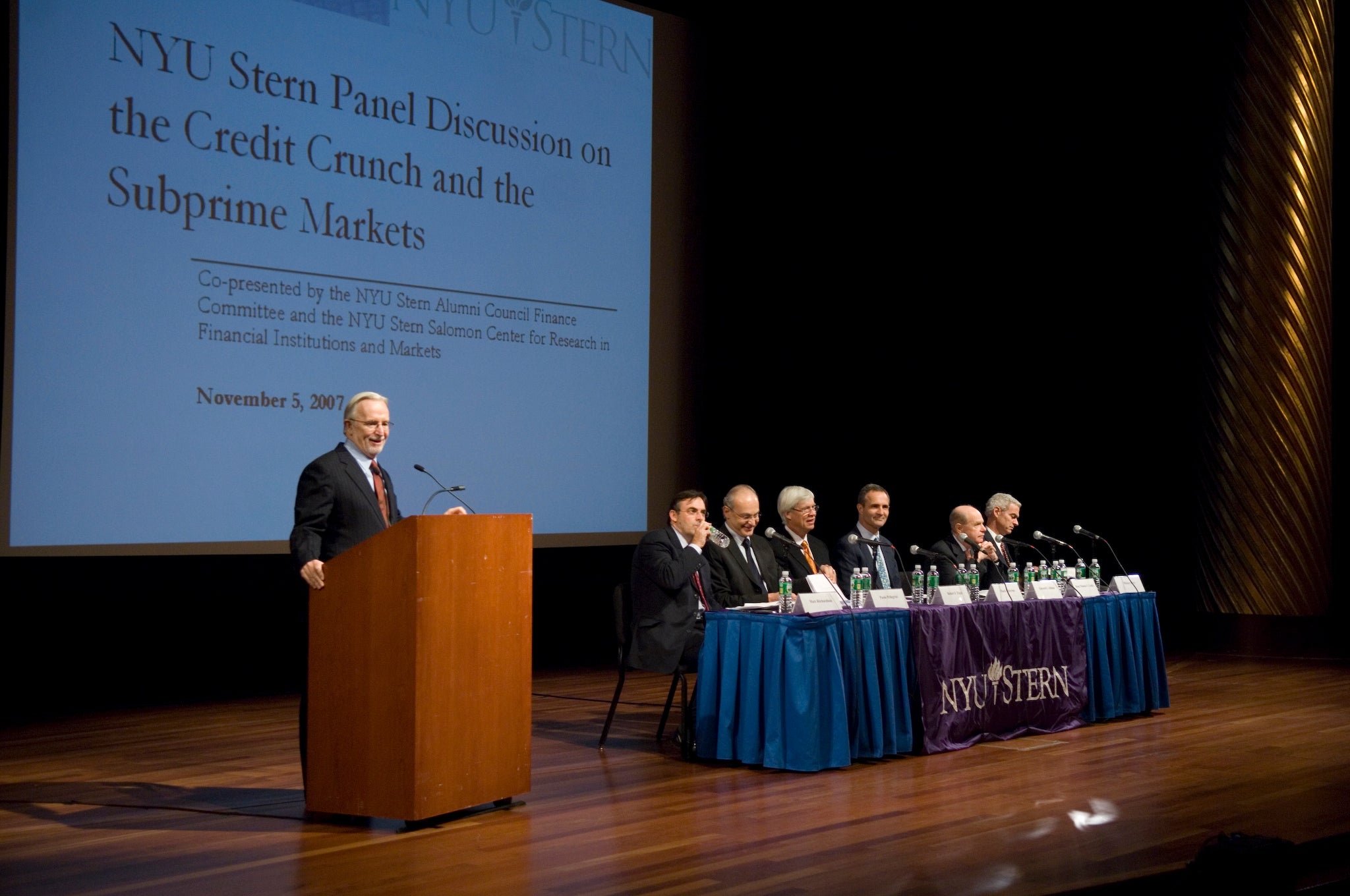 The Stern Community Remembers Thomas F. Cooley
William R. Berkley (BS '66) 
Executive Chairman, W. R. Berkley Corporation, Chair Emeritus, NYU Stern Board, and Chair, NYU Board of Trustees
"Tom was a great leader. He brought the place to a new level, be it in ethics, economics, or in doing the right thing. He was determined to make us stand above the crowd, and he worked hard at doing that."
Thomas Sargent 
Professor of Economics and Business, NYU Stern and the Economics Department at NYU Faculty of Arts and Sciences 
"Tom was great about recruiting and supporting young academics. I remember him attending a weekly seminar, a macro lunch, where young researchers would present and discuss papers. Even though he was busy as a Dean, he always made time to attend."
Chandrika Tandon
Founder and Chair, Krishnamurthy Tandon Foundation and Tandon Capital Associates, and Vice Chair, NYU Board of Trustees
"I miss our bond–professional and personal, and I'm grateful to him for so openly welcoming my engagement at Stern and all of NYU. He helped me expand as a person and I'll always cherish the friendship we had."
John Sexton
President Emeritus, NYU
"Tom was a bridge that helped connect Stern with the University. That effect is alive now. Stern is an integral part of the University with tentacles into all of its schools from Law to Tandon, enhancing the entire enterprise."
Russell S. Winer
Professor and Deputy Chair, Marketing Department 
"As the former deputy Dean, I remember Tom as a great role model who was also a very effective administrator. He created a wonderfully collaborative environment of people who liked working with him on solving the School's problems and pushing the School to where it is today."
Diana Awed (MBA '06)
Vice President, Head of Marketing Enablement and Operations, T. Rowe Price 
"As a student in the Part-time MBA Program, I saw the energy in the community expand under Dean Cooley's leadership. The School made a big effort to offer part-time students an experience that was similar to the full-time MBA students, and brought new resources to the table."
Keshava Dasarathy (MBA '06)
Founder, Finvizia
"He saw that the success of the alumni was also the School's success. He focused on building stronger relationships with the alumni and found more ways to connect them with students and to engage them with the School."  
Gary Fraser (MBA '92), EdD
Associate Dean for Diversity and Inclusion, NYU Stern  
"I was the Dean of MBA students during Tom's tenure, and I saw him do more to plug the School into the New York experience. In doing so, he helped elevate the School beyond just being seen as a good national School, but also as a very good global institution." 
Raghu Sundaram
Dean, NYU Stern 
"Research and changing the world through thought leadership were, for Tom, the topmost priority. Stern was already doing great work, but he elevated it even further and helped seal the School's reputation for excellence."