You've hit the jackpot when your personal passions dovetail with your professional career. That's been the case for Joan Bloom (MBA '66), who parlayed her love of dining out and European travel into her work as a publicist for food, wine, and travel.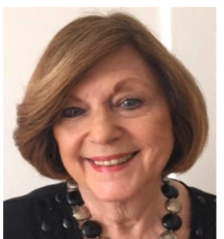 But she got even luckier when she brought those interests to the Stern alumni community by starting up the Food & Wine Alumni Group, along with fellow alumna, Laura Hill (MBA '84). The Food & Wine group has been going strong for over 10 years, organizing restaurant outings in New York City, wine tastings, and even spearheading Taste of Stern, a trade-show style event showcasing alumni who work in the food and beverage industries.
"It all started when I attended a global alumni conference in Florence, Italy on The Business of Wine and Luxury Marketing, and reconnected with the Stern alumni community. At a subsequent Stern conference in Barcelona I met Laura Hill, a career coach who also loved travel and food. The two of us started organizing dinners at Manhattan restaurants," explained Bloom.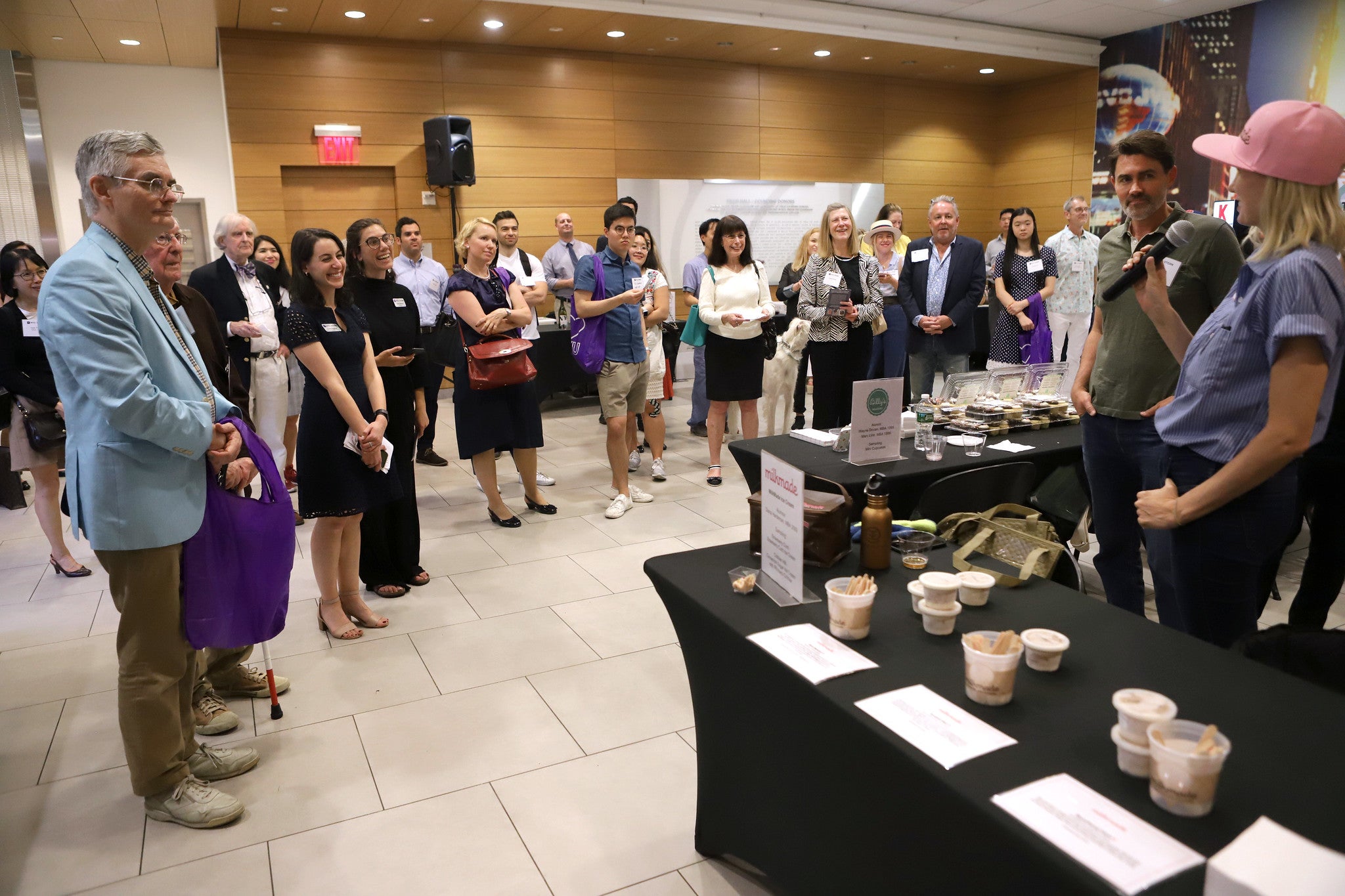 A bit later, Laura Hill moved to Texas and Pat MacKenzie (MBA '88) took over as co-chair before she moved to California. Over time as the dinners kept growing, the Food & Wine group became an official affinity group backed by the School. Alumni can easily join the Food & Wine Alumni Group through
Stern Network
, the online platform that houses all the alumni groups. This is the best way to join the group's email list to stay up to date on relevant events and opportunities.
Bloom explained that the committee looks for restaurants that meet a few criteria: offers a private or semi-private dining area that can accommodate up to 20 or 30 guests and can put together a prix fixe menu with a vegetarian option for close to $60 including gratuity. Members of the committee meet in advance to pre-taste the menu.
"Oftentimes we choose a place that features international cuisine. We celebrated Chinese New Year several times at the Peking Duck House in Chinatown, visited the Georgian restaurant Chama Mama, and Basque restaurants in Chelsea and the East Village, to name just a few," said Bloom.
But the group is about more than just finding great places to dine. They've been committed to showcasing alumni who work in the food and beverage industry. For example, Dan Amatuzzi (MBA '13), Vice President of Beverage at Eataly and co-founder of Grove and Vine, conducted an olive oil tasting at Stern, and Chitra Agrawal (MBA '07), the founder of the Indian condiment company Brooklyn Delhi, led an Indian cooking demonstration in Hill's home. More recently, Adam Teeter (MBA '14), the co-founder of VinePair, led a virtual classic cocktail making event and Accounting Professor Julian Yeo conducted a virtual cooking lesson on Thai Steamed Mussels. Yum!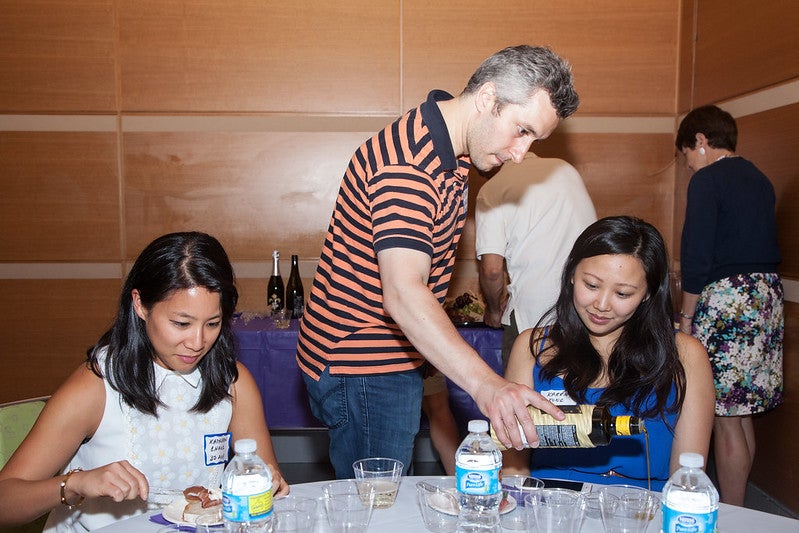 Bloom's interest in dining began with European summer family trips when her sons were only four and six years of age. "Back then in the 70s, travel in Europe was relatively inexpensive and could be spontaneous, so we never made reservations. I remember driving around Northern Italy and discovering a white wine festival in Orvieto, so we decided to stay there a few extra days," said Bloom.
Bloom earned her MBA at Stern back when the School was located downtown. While she was raising her children, she found outlets for her love of food and travel. She hosted a weekly food and travel segment on a Long Island radio station and taught cooking classes. The contacts she made during that time along with having an MBA on her resume opened the door to a 30-year career in public relations. She worked with Hill & Knowlton, M Booth & Associates, the Dilenschneider Group where she did publicity for destinations, cruise lines, hotels, and the wines of Bordeaux and Provence among others, helping teach the public to love customs and cuisine all over the world.
"I am so grateful to have had the opportunity to work with the Stern alumni relations team and my fabulous committee," said Bloom, who stepped down as the chair this summer. "I know it will continue to flourish and bring the alumni community together through the shared love of food."
Liz Beller Staryak (MBA '14) and Oleg Kurbatskiy (MBA '10) are taking over as the co-chairs of the Food & Wine committee. Saumya Bhatnagar (MBA '12), Richard Devita (BS '82), and Shadia Oshodi (MBA '16) will continue to run the committee under the joint leadership of Liz and Oleg.
"We will miss Joan. She contributed so much to the alumni community," said Sarah Beth Watson, staff liaison for the Food & Wine committee. "We are looking forward to seeing her at events and working with Liz and Oleg."
Learn more about the Food & Wine Alumni Group on
Stern Network,
and check your emails for upcoming events.