Celebrating the Elizabeth Elting Lecture Hall
—
The popular space now reflects Elting's dedication to the NYU Stern Community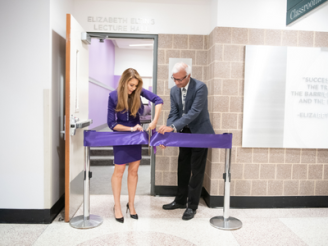 NYU Stern celebrated a generous space-naming gift from Elizabeth Elting (MBA '92) with a ribbon-cutting ceremony followed by a Fireside Chat co-hosted by the Stern Women in Business (SWIB) student club. The event afforded a great opportunity to officially acknowledge that the popular classroom (2-60) in the Henry Kaufman Management Center is now known as the Elizabeth Elting Lecture Hall. 

"Liz is a superb role model to inspire budding entrepreneurs inside Stern's classrooms, within our alumni community and beyond, and I am delighted that our building now has a prominent space that bears her name," said Raghu Sundaram, Dean, NYU Stern. "The physical space serves as a daily reminder of Liz's great dedication to our School and reminds students that the Stern community extends well beyond their classmates and professors."

Her philanthropy includes a $5 million gift to Stern to establish the Elizabeth Elting Advancing Women's Leadership Fellowship and the Elizabeth Elting Venture Fund that supports women-led firms through the Endless Frontier Labs (EFL), a nine-month program focused on maximizing the potential of massively scalable science and deep technology startups. This was the largest gift from a self-made woman in the School's history. Elting is deeply involved with the School, serves on the Stern Executive Board, and regularly gives of her time to mentor and support Stern students.

Elting is the founder and CEO of the Elizabeth Elting Foundation—her latest entrepreneurial venture to break down systemic barriers that hold back women and marginalized people and to advance equality for all. She rose to the C-suite based on a novel idea born in a dorm room at NYU—TransPerfect, which would grow to become the world's largest provider of language and technology solutions for global business, operating in 100+ cities.

The fireside chat that followed the ribbon-cutting featured a conversation with Elting and Jennifer Wynn (MBA '14), an assistant clinical professor at NYU Stern, which focused on women and entrepreneurship.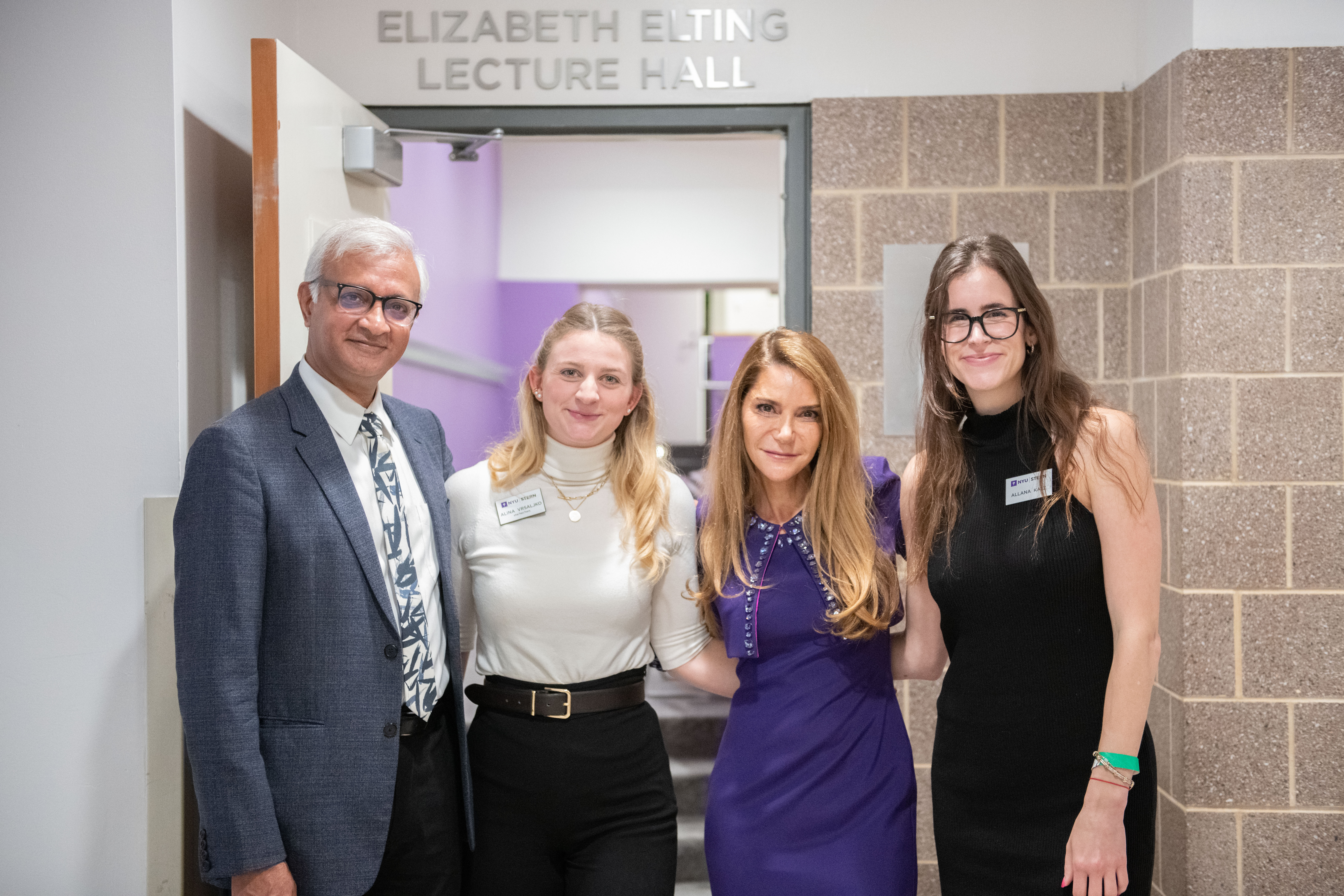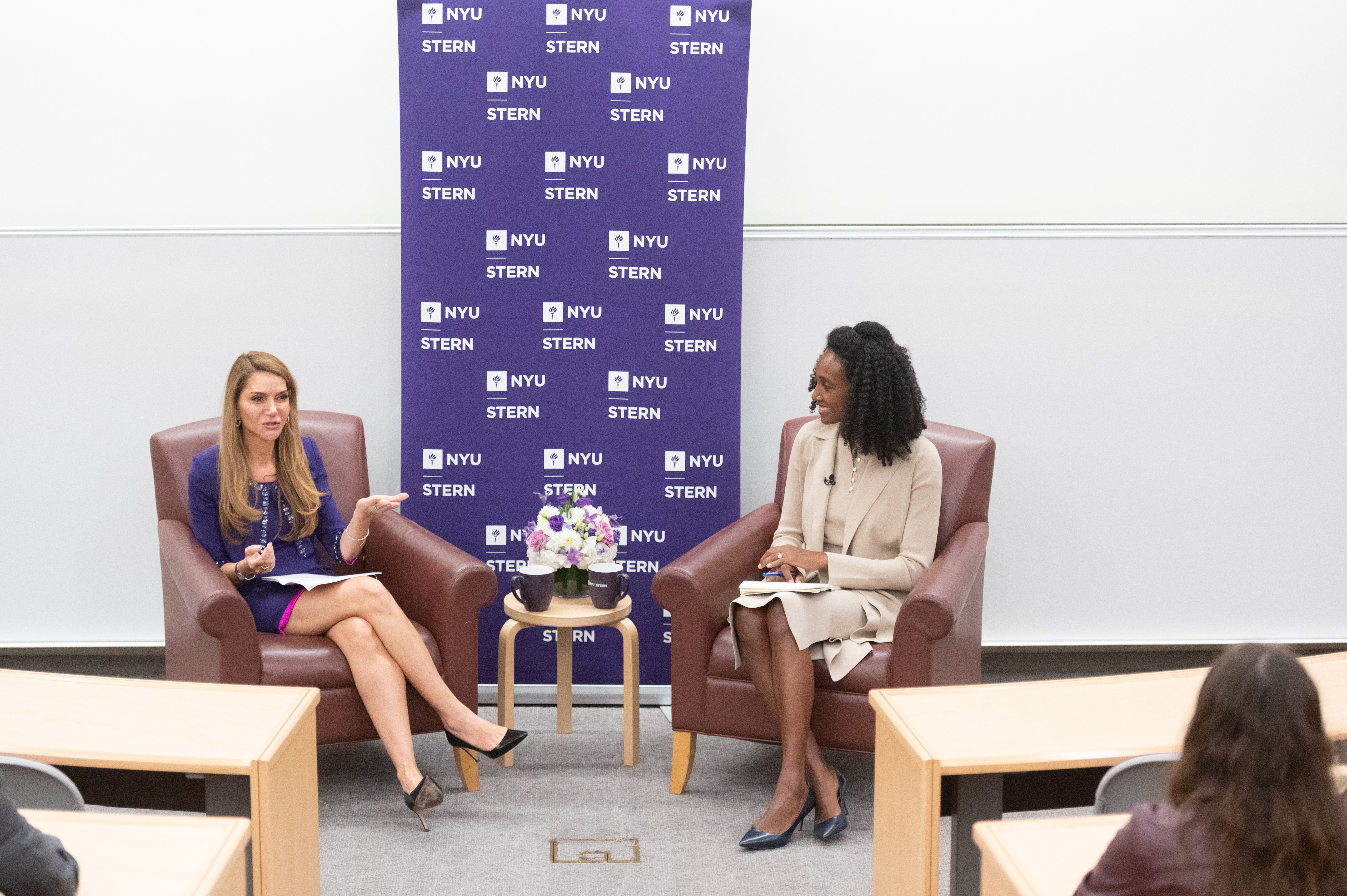 Read the press announcement for the Elizabeth Elting gift.


Photo Highlights
See more photos from the ribbon-cutting and fireside chat.
VIEW THE ALBUM