Edward E. Barr (BS '57): An Inspirational Role Model for Giving Back
—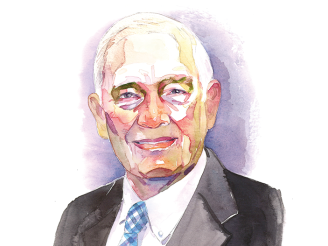 A scholarship recipient himself, Ed Barr has always shown gratitude for the opportunity that his NYU Stern education afforded him, and has been a role model for giving back  and encouraging others to do the same. He had a long and successful career with Sun Chemical, where he started in 1962 shortly after graduation from Stern, as the assistant to the president. He then went on to become the chairman, president and CEO from 1987 to 2001. This model of dedication and hard work can be seen in his six decades of support of Stern.
Over the years, Ed has given to nearly every leading priority across campus including numerous scholarships, professorships, department chairs, and capital projects. He also helped pioneer Stern's first global immersion program for undergraduate students, known as the Ed and Nancy Barr International Studies Program (ISP). A few highlights from Ed's long history of giving with Stern include: 
Honored the legacy of prior Stern deans, faculty, and colleagues by helping to establish numerous professorships and department chairs in their name, such as the Abraham L. Gitlow Professorship and Thomas F. Cooley Chair in Knowledge Leadership among many others, as well as a scholarship fund in honor of the alumnus Henry J. Moykta (BS '55), a company executive at Sun Chemical where Ed was chairman.
Recognized the importance of a global business immersion program and thanks to his generosity and vision, provided the funding to launch the Ed and Nancy Barr International Studies Program (ISP), which recently celebrated 20 years and remains one of the most beloved programs  among undergraduates, with over 10,000 students having visited more than 150 companies in 15 countries. 
Established one of first scholarships in NYU Stern's Breakthrough Scholars Leadership Program–the Ed and Nancy Barr Opportunity Scholarship–specifically to support students from NYC, many of whom are among the first generation in their families to attend college.
Volunteered his time as a member of the Stern Executive Board since 1988 and participated as a keynote speaker at School-wide events, including Stern's Scholarship Reception, the ISP Competition Finals, and Stern's Undergraduate Pre-Commencement in 2004. 
Has been honored by NYU for his extraordinary commitments to the University, starting in 1978 when he was named a distinguished alumnus of NYU and awarded the John T. Madden Memorial Medal; in 1984 when he was elected a life member of the Albert Gallatin Associates; and in 2003, when he received the Lifetime Achievement Award by the NYU Center for Graphic Communications Management and Technology, among other awards.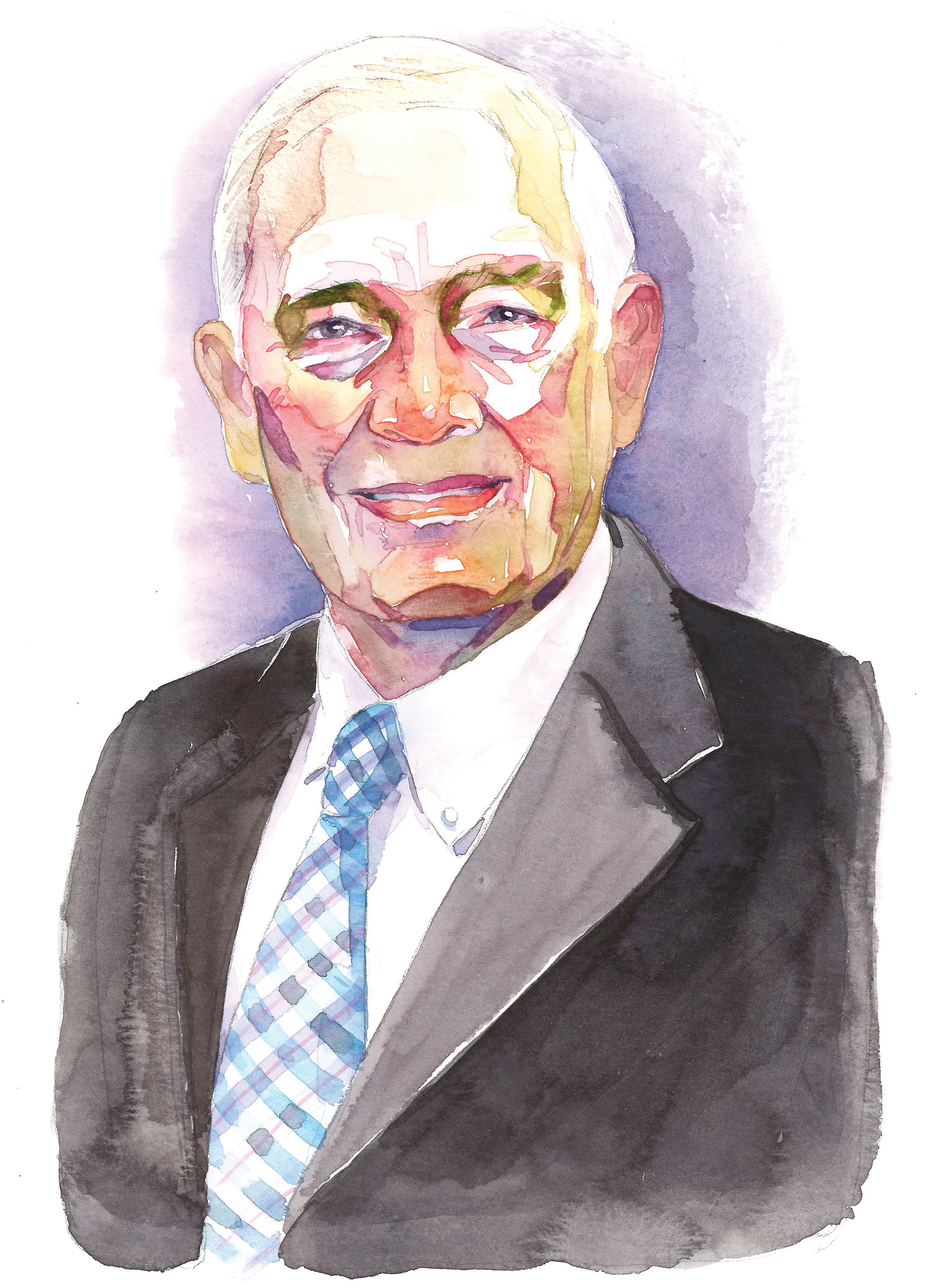 Illustration by Yuke Li